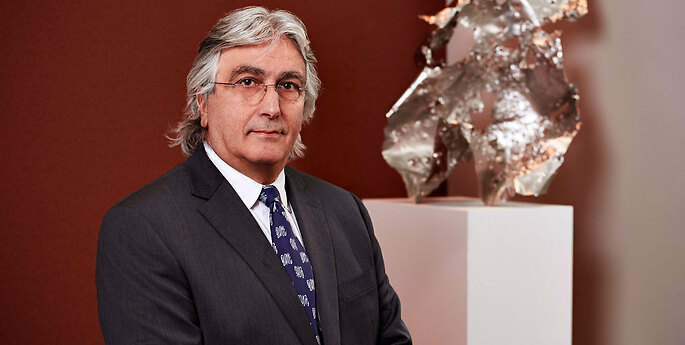 Robert J. Olivieri
Partner; Corporate Governance & Compliance, Private Placements, and Securities Regulation & Compliance Practices Leader; Manufacturing Industry Leader
Admissions
New York
U.S. District Court for the Western District of New York
Licensed Foreign Legal Consultant, Ontario, Canada
Education
University of Notre Dame, B.S.
University at Buffalo School of Law, J.D.
Bob has extensive experience representing public and private companies and equity participants in the public and private sale of debt and equity securities, the purchase and sale of businesses, venture capital financings, and lending transactions. He also counsels corporate clients on compliance with Securities and Exchange Commission regulations and general corporate issues.
Bob exclusively practices U.S. law, is a Licensed Foreign Legal Consultant, in Ontario, Canada and is admitted to practice in New York.
Honors
Listed,

Best Lawyers in America,

"Lawyer of the Year" (Corporate Law) 2021

Listed, Best Lawyers in America (Corporate Law, Corporate Compliance Law, Corporate Governance Law, Mergers and Acquisitions Law and Securities/Capital Markets Law) 2012 - 2022
Best Lawyers Buffalo Mergers & Acquisitions Law "Lawyer of the Year", 2012 & 2018
In the News
Press Releases
Hodgson Russ Press Release

,

August 19, 2021

Hodgson Russ Press Release

,

August 20, 2020

Hodgson Russ Press Release

,

August 20, 2019

Press Release

,

August 15, 2018

Press Release

,

August 15, 2017

Hodgson Russ Press Release

,

August 18, 2016

Press Release

,

August 17, 2015
Publications
Hodgson Russ COVID-19 Litigation and Employment Action Team Alert

,

March 25, 2021

Hodgson Russ Corporate & Business Alert

,

December 30, 2020

Hodgson Russ Corporate Governance & Compliance Alert

,

June 30, 2020

Hodgson Russ Securities Regulation & Corporate Compliance Alert

,

June 5, 2020

Hodgson Russ Business Litigation and Securities Regulation & Corporate Compliance Alert

,

April 22, 2020

Hodgson Russ Corporate Alert

,

March 23, 2020

Corporate & Securities Alert

,

July 12, 2013

Corporate & Securities Alert

,

June 24, 2013
Presentations & Events
Hodgson Russ, Buffalo, NY

,

January 30, 2020

Hodgson Russ, Buffalo, NY

,

January 24, 2018

Hodgson Russ, Buffalo, NY

,

January 26, 2017

Hodgson Russ, Buffalo, NY

,

January 21, 2016

The Offices of Hodgson Russ LLP, 140 Pearl Street, Buffalo, NY

,

October 8, 2015

Hodgson Russ, Buffalo, NY

,

December 10, 2014

New York, NY

,

July 31, 2013

Montreal, QC

,

March 14, 2013

Toronto, ON

,

November 15, 2012

Calgary, AB

,

November 13, 2012

Buffalo, NY

,

November 17, 2011

Buffalo, NY

,

November 10, 2010

Buffalo, NY

,

January 27, 2010

Buffalo, NY

,

July 30, 2009
Professional Associations
Ontario Bar Association Business Law Section
Community & Pro Bono
Past president, East Aurora Country Club board of directors
Former member, Toy Town U.S.A. Foundation board of directors
Former member, Wyoming County Bank advisory board