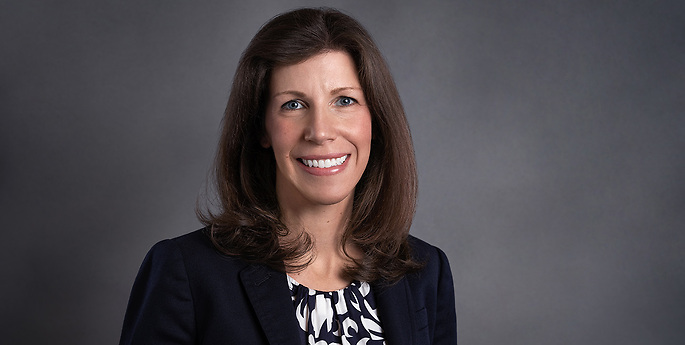 Sarah Nagel Miller
Partner; Agriculture Practice Co-Leader
Practices & Industries
Admissions
New York
U.S. District Court, Western District of New York
U.S. Court of Appeals, Second Circuit
Education
Hamilton College, B.A.
University at Buffalo School of Law, J.D., magna cum laude
Sarah focuses her practice on a range of matters in the context of business litigation. She represents individuals and local and national entities in a variety of complex contractual disputes, intellectual property, employment and other business disputes.
Sarah's experience litigating intellectual property matters includes trade secret, trademark, copyright and patent disputes.
In addition, she represents clients in a variety of employment-related litigation, including wage and hour, class action and non-compete matters. Sarah also has experience representing clients in trusts and estates litigation, securities litigation, corporate and shareholder disputes, civil rights and employment discrimination matters, construction litigation and healthcare litigation.
Prior to joining Hodgson Russ, Sarah was an extern at the New York State Office of the Attorney General Environmental Protection Bureau and a judicial intern for the Hon. John M. Curran in the New York State Supreme Court, Eighth Judicial District, Commercial Division.
Honors
Listed, Best Lawyers in America (Litigation - Securities) 2024
Former publications editor, Buffalo Law Review
Former articles editor, Buffalo Environmental Law Journal
Listed, Upstate New York Super Lawyers Rising Stars, (Business Litigation) 2016 - 2021
In the News
Press Releases
Hodgson Russ Press Release

,

August 20, 2021

Hodgson Russ Press Release

,

September 8, 2020

Press Release

,

August 12, 2019

Press Release

,

August 20, 2018

Press Release

,

September 6, 2017

Press Release

,

August 31, 2016

Press Release

,

January 11, 2016
Publications
Hodgson Russ Intellectual Property Litigation Alert

,

May 30, 2023

Hodgson Russ Home Care and Healthcare Alert

,

May 16, 2023

Hodgson Russ Intellectual Property Litigation Alert

,

March 23, 2023

Hodgson Russ Intellectual Property Litigation Alert

,

January 27, 2023

Hodgson Russ Non-Compete, Non-Solicit, and Trade Secrets Alert

,

January 6, 2023

Hodgson Russ Home Care Alert

,

December 20, 2022

Hodgson Russ Intellectual Property Litigation Alert

,

December 20, 2022

Hodgson Russ Intellectual Property Alert

,

November 28, 2022

Hodgson Russ Intellectual Property Litigation Alert 

,

October 31, 2022

Hodgson Russ Intellectual Property Litigation Alert

,

October 19, 2022

Hodgson Russ Home Care Alert

,

August 19, 2022

Hodgson Russ Intellectual Property Litigation Alert

,

July 21, 2022

Hodgson Russ Home Care Alert

,

May 5, 2022

Hodgson Russ Food & Beverage Alert

,

May 21, 2021

Hodgson Russ Food and Beverage Alert

,

May 10, 2021

Hodgson Russ Food and Beverage Alert

,

April 30, 2021

Hodgson Russ Food and Beverage Alert

,

April 19, 2021

Hodgson Russ COVID-19 Litigation and Employment Action Team Alert

,

March 25, 2021

Hodgson Russ COVID-19 Litigation and Employment Action Team Alert

,

March 11, 2021

Hodgson Russ COVID-19 Litigation and Employment Action Team Alert

,

March 10, 2021

Hodgson Russ Food & Beverage Alert

,

March 9, 2021

Hodgson Russ Food & Beverage Alert

,

February 25, 2021

Hodgson Russ Food & Beverage Alert

,

February 17, 2021

Hodgson Russ Hemp & Medical Cannabis and Agriculture Alert

,

February 10, 2021

Hodgson Russ COVID-19 Litigation and Employment Action Team Alert

,

February 8, 2021

COVID-19 Litigation and Employment Action Team Alert

,

January 29, 2021

Hodgson Russ Hemp & Medical Cannabis and Agriculture Alert

,

January 22, 2021

Hodgson Russ COVID-19 Litigation & Employment Action Team Alert

,

January 21, 2021

Hodgson Russ Securities/Directors & Officers Litigation Alert

,

December 18, 2020

Hodgson Russ COVID-19 Litigation & Employment Action Team Alert

,

November 4, 2020

Hodgson Russ COVID-19 Litigation & Employment Action Team Alert

,

October 15, 2020

Hodgson Russ COVID-19 Litigation & Employment Action Team Alert

,

October 12, 2020

Hodgson Russ Food & Beverage Alert

,

September 23, 2020

Hodgson Russ COVID-19 Litigation & Employment Action Team Alert

,

September 10, 2020

Hodgson Russ Food & Beverage Alert

,

August 31, 2020

Hodgson Russ COVID-19 Litigation and Employment Action Team Alert

,

August 6, 2020

Hodgson Russ COVID-19 Litigation and Employment Action Team Alert

,

July 28, 2020

Hodgson Russ COVID-19 Litigation & Employment Action Team Alert

,

July 14, 2020

Hodgson Russ Business Litigation Alert

,

June 23, 2020

Hodgson Russ Business Litigation and Bankruptcy & Restructuring Alert

,

June 22, 2020

Hodgson Russ Securities/Directors & Officers Litigation Alert

,

June 16, 2020

Hodgson Russ COVID-19 Litigation & Employment Action Team Alert

,

June 15, 2020

Hodgson Russ Business Litigation Alert

,

May 22, 2020

Hodgson Russ OSHA and Business Litigation Alert

,

May 13, 2020

Hodgson Russ Intellectual Property Litigation Alert

,

April 27, 2020

Hodgson Russ Business Litigation Alert

,

April 22, 2020

Hodgson Russ Business Litigation and Securities Regulation & Corporate Compliance Alert

,

April 22, 2020

Hodgson Russ Agriculture Alert

,

April 20, 2020

Hodgson Russ Business Litigation Alert

,

April 15, 2020

Hodgson Russ Home Care Alert

,

April 9, 2020

Hodgson Russ Business Litigation Alert

,

April 9, 2020

Hodgson Russ Food & Beverage Alert

,

April 7, 2020

Hodgson Russ Healthcare Alert

,

April 6, 2020

Hodgson Russ Home Care Alert

,

April 4, 2020

Hodgson Russ Food & Beverage Practice Alert

,

April 3, 2020

Hodgson Russ Non-Compete, Non-Solicit & Trade Secrets Alert

,

March 12, 2020

Hodgson Russ Home Care Alert

,

May 7, 2019

Hodgson Russ Home Care Alert

,

May 7, 2019

Hodgson Russ Home Care Alert

,

May 7, 2019

Hodgson Russ Home Care Alert

,

May 7, 2019

Hodgson Russ Home Care Alert

,

May 7, 2019

Hodgson Russ Home Care Alert

,

May 7, 2019

Home Care Alert

,

April 1, 2019

Hodgson Russ Home Care Alert

,

March 29, 2019

Hodgson Russ Home Care Alert

,

March 26, 2019

Hodgson Russ Home Care Alert

,

March 12, 2019

Hodgson Russ Home Care Alert

,

March 8, 2019

Home Care Alert

,

February 28, 2019

Home Care Alert

,

February 19, 2019

Home Care Alert

,

January 29, 2019

Home Care Alert

,

January 23, 2019

Home Care Alert

,

January 16, 2019

Home Care Alert

,

January 9, 2019

Home Care Alert

,

December 26, 2018

Home Care Alert

,

December 18, 2018

Home Care Alert

,

December 18, 2018

Home Care Alert

,

December 11, 2018

Agriculture Alert

,

November 6, 2018

Home Care Alert

,

October 25, 2018

Home Care Alert

,

October 23, 2018

Home Care Alert

,

October 8, 2018

Home Care Alert

,

October 8, 2018

Home Care Alert

,

September 27, 2018

Home Care Alert

,

September 26, 2018

Home Care Alert

,

September 21, 2018

Home Care Alert

,

August 24, 2018

Home Care Alert

,

August 8, 2018

Home Care Alert

,

August 6, 2018

Corporate & Securities Alert

,

August 3, 2018

Home Care Alert

,

July 27, 2018

Home Care Alert

,

July 27, 2018

Agriculture Alert

,

July 25, 2018

Home Care Alert

,

July 19, 2018

Home Care Alert

,

July 12, 2018

Home Care Alert

,

June 29, 2018

Home Care Alert

,

May 31, 2018

Home Care Alert

,

May 29, 2018

Home Care Alert

,

May 22, 2018

Home Care Alert

,

May 14, 2018

Home Care Alert

,

May 10, 2018

Home Care Alert

,

April 2, 2018

Home Care Alert

,

March 7, 2018

Home Care Alert

,

January 23, 2018

Home Care Alert

,

January 22, 2018

Home Care Alert

,

December 19, 2017

Home Care Alert

,

December 19, 2017

Home Care Alert

,

December 14, 2017

Home Care Alert

,

December 13, 2017

Buffalo Law Journal

,

April 8, 2015
Presentations & Events
April 20, May 25, and June 22, 2023

Desmond Hotel & Conference Center

,

February 26, 2020

Hodgson Russ, 140 Pearl St, Buffalo, NY

,

March 21, 2018

Removal, Transfer, and Forum Selection Clauses: An Overview in Light of New Supreme Court Precedent
Professional Associations
Bar Association of Erie County
Community & Pro Bono
Member, Board of Directors: Algonquin Sports for Kids
Member, Parent Advisory Board: Westminster Early Childhood Programs