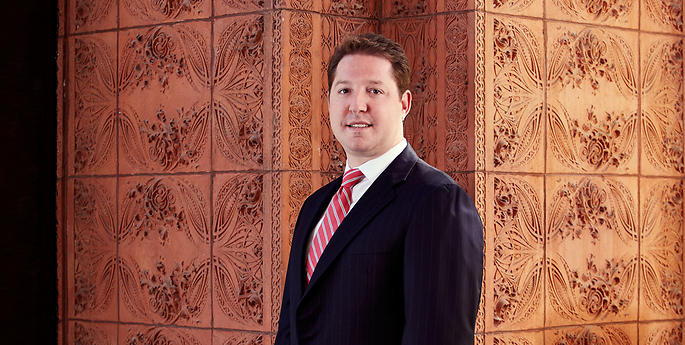 Andrew D. Oppenheimer
Partner; Opportunity Zones Practice Leader
Practices & Industries
Education
University at Buffalo, B.A.
Syracuse University College of Law, J.D., Cum Laude
Northwestern University School of Law, L.L.M., Taxation
Andy focuses his practice on federal and international tax matters involving partnerships, limited liability companies and corporations. He advises businesses in a wide range of industries in connection with their mergers and acquisitions, domestic and cross-border financings, restructurings, reorganizations, spinoffs and other business transactions. He also represents clients in tax controversy disputes with the Internal Revenue Service.
Andy often speaks and writes on various federal and international tax matters. He previously worked in the international tax group of a Big Four accounting firm in their Chicago office and served as an assistant district attorney in Erie County, New York.
Andy exclusively practices U.S. law and is admitted to practice in New York.
News
Albany Business Review

,

June 25, 2019

Albany Business Review

,

June 21, 2019

Press Release

,

January 8, 2019

Press Release

,

January 11, 2016
Presentations
Understanding New York State Tax Issues of 2019

The Harvard Club 35 W. 44th Street, New York, NY

,

June 12 - August 7, 2019

The Desmond Hotel Albany 660 Albany Shaker Road Albany, NY 12211

,

June 26, 2019

Toronto, Ontario

,

November 26, 2018

New York, New York

,

November 15, 2018

New York, New York

,

October 17, 2018

Vantage Venues, 27th Floor, 150 King Street West, 27th Floor, Toronto, ON, M5H 1J9

,

May 2, 2018

Hodgson Russ, 140 Pearl St, Buffalo, NY

,

January 24, 2018

LLCs and Corporations: Tax Legal Planning Considerations

NYSBA, Albany, NY

,

June 12, 2017

The Non-Tax Lawyer's Guide to Tax Law

NYSBA, Albany, NY

,

April 12, 2017
Publications
Cannabis & Hemp Alert

,

July 10, 2019

Cannabis & Hemp Alert

,

July 2, 2019

Brownfield Redevelopment Alert & Renewable Energy Alert

,

June 18, 2019

Cannabis & Hemp Alert

,

May 30, 2019

Cannabis & Hemp Alert

,

May 2, 2019

Cannabis & Hemp Alert

,

April 12, 2019

Banker Bulletin

,

March 5, 2019

Cross-Border Finance Alert

,

March 5, 2019

Canadian Tax Highlights

,

November 15, 2018

CleanTechIQ

,

July 9, 2018

Canadian Tax Highlights

,

February 2017

Canadian Tax Highlights

,

August 2016

Canadian Tax Highlights

,

May 2016
Professional Associations
New York State Bar Association
American Bar Association
Ontario Bar Association