The Story of Daniel Hart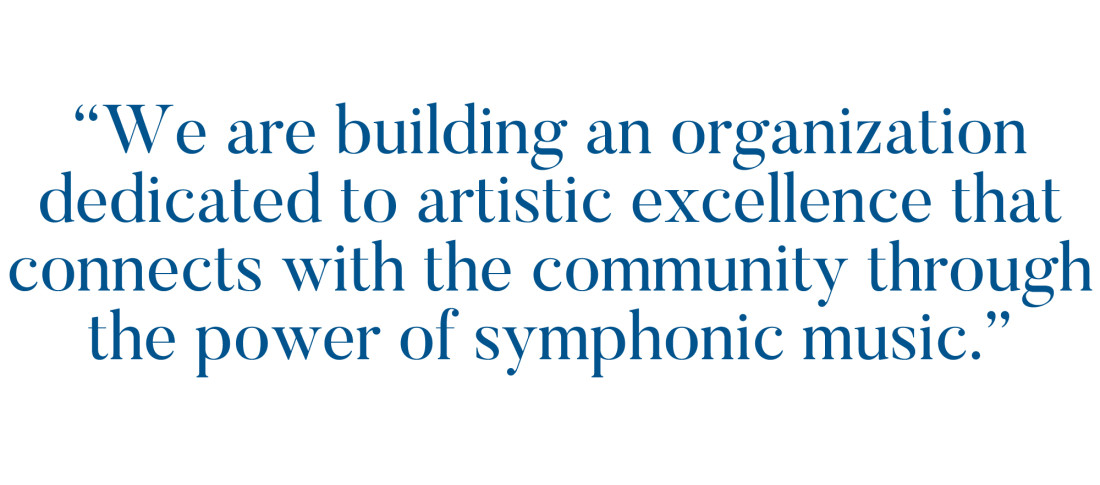 After 79 years, the Buffalo Philharmonic Orchestra (BPO) continues to evolve. Anchored by topflight musicians, the Grammy Award winning ensemble has toured the world while featuring a venerable who's who of guest artists (Yo-Yo Ma, Sir James Galway, and Chris Botti) and music directors (such as Josef Krips, William Steinberg, and Michael Tilson Thomas ) along the way. Executive Director Daniel Hart attributes the BPO's success, in part, to its ability to consistently defy the common public perception of a symphony.
"When people think of a philharmonic orchestra, there is often an inaccurate connotation of fancy events and tuxedos," said Hart. "[Our] orchestra isn't that way. We are a vibrant and flexible organization that pushes out into the community in many ways. In fact, tuxedos are the last things on our mind."
A cornerstone for this perception swing is a close connection with Buffalo's younger generation. Each year, the BPO performs close to 30 concerts for audiences ranging from kindergarten to high school. A large percentage of Buffalo Public School students are also given the opportunity to attend annual performances at the BPO's home at Kleinhans Music Hall.
For advanced music students, the BPO offers master classes to interface with instrumentalists and perform onstage alongside BPO musicians. Its Symphony Scholars program also invites 130 scholars from area high schools who are not musicians, but want to learn about the organization.
Outside of the classroom, the BPO makes it mark through robust seasonal programming. Hart credits longtime Music Director JoAnn Falletta for the organization's dynamic selection that includes a classical series, a more contemporary pops series, and an education series. A common thread through these programs is connections, collaborations, and partnerships that resonate with the community. Regional partnerships have included work with Irish Classical Theatre Company, Burchfield Penney Arts Center, Albright-Knox Gallery, University at Buffalo, and a number of other cross-institutional partnerships.
"We are a like a museum in a sense," said Hart. "Throughout our season, JoAnn curates the classic masterpieces of the past four centuries. But she also wants the BPO to be a mirror of contemporary society. Some orchestras have a history of playing either warhorses or the most contemporary. Here, we balance the two."
Like any orchestra, the BPO has attracted audiences, in part, through its featured artists. Hart notes that not only does the BPO look for the "Renée Flemings of the world," but also for those who represent the next generation of musicians. In recent years, the BPO has performed with more contemporary artists such as ukulele virtuoso Jake Shimabukuro and world-renowned banjoist Béla Fleck, and have new 2016 announcements slated for the coming weeks.
Looking forward, the BPO is committed to growing its audience. Hart acknowledges that striking the right programming balance, working with regional partners, and strategic promotion, are all critical steps to ensure that music enthusiasts and patrons of all ages continue to experience the range, depth, and quality of music that the BPO offers.
There is plenty to indicate that the strategy is working. In the past ten years, the BPO has grown its educational programs audience from 10,000 to well above 40,000. And this past summer, more than 15,000 people attended the BPO's waterfront concert performance at Buffalo's Canalside. For Hart, this is an acknowledgement of their mission to preserve a proud tradition while continuing to make an impact through the power of symphonic music.
"We continue to create an exciting and vibrant organization that Buffalo is embracing," he said. "We have a great community here, and that goes for all of the arts playing a part in this city's renaissance. It's part of what makes the community great and vibrant. And the BPO is excited to be part of that."