The Story of Janice Jones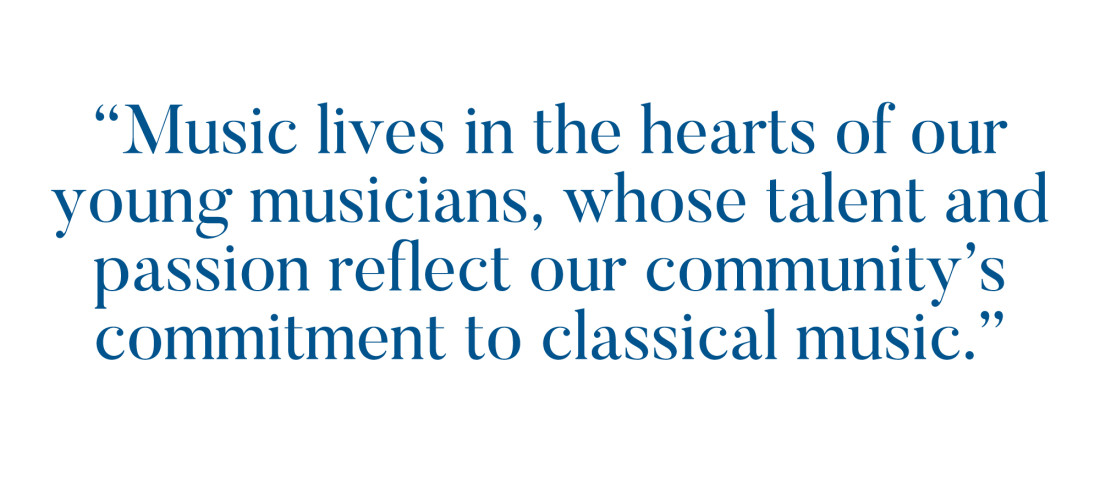 The Greater Buffalo Youth Orchestra (GBYO) has been a driving force in music education since the late 1950's – championing the classical music in Western New York's evolving performing arts culture. The organization has enabled talented young people to discover their passion for the genre, giving them access to a strong musical foundation and background. Executive Director Janice Jones has witnessed hundreds of students excel in the organization over her 25 years of dedicated direction.
"I was an elementary school music teacher for 33 years, and now that I'm retired, I can keep my hand in the music and continue working with children," said Jones.
GBYO encourages students across Western New York to audition for one of their two orchestras: the string orchestra featuring grades five to nine, and the full orchestra featuring grades eight to twelve. The process is competitive: members must re-audition each year to ensure dedication and performance improvement, with approximately 25 schools represented in the orchestras. Students accepted into the program spend the season working with conductors and members of the Buffalo Philharmonic Orchestra (BPO) – attending weekly private lessons and coaching sessions that lead up to three seasonal concerts, in addition to a collaborative performance with the BPO at Kleinhans Music Hall.
"We provide a unique concert performance experience for the gifted musicians in our community," said Jones. "Students who excel in music need to be challenged, so we give them that opportunity to expand their repertoire and classical music experience."
GBYO also focuses on helping students reach their musical potential. A number of alumni have pursued careers in music, attending esteemed colleges including The Julliard School, Curtis Institute of Music, and Eastman School of Music. Multiple former GBYO members are also established BPO performers. But beyond the music, Jones notes that the organization encourages their students to explore other academia and hobbies.
"Not all of our students plan to go into music," she explained. "We have kids who are serious about science, math, and sports, but they enjoy classical music and that drives their dedication to attend every rehearsal."
After decades of commitment to music education, the GBYO has plenty in store for the future. In the 2017-2018 season, GBYO will be venturing oversees for a European tour. In the following season, GBYO will celebrate its 60th anniversary.
As the organization looks ahead, it also remains focused on their mission. GBYO works to enlighten children both musically and mentally. In rehearsals, the conductors teach skills like commitment, teamwork, and relationship building. Jones explains that once students take the concert stage, their hard work pays off through the powerful and perfected performances that, to this day, continue to win over Western New York audiences.
"When you see the adults in the audience sitting there listening to these young musicians perform, it's a spiritual experience," said Jones. "After performances parents often say it sounds almost like a professional orchestra, they're just so outstanding."