The Story of Stanton H. Hudson, Jr.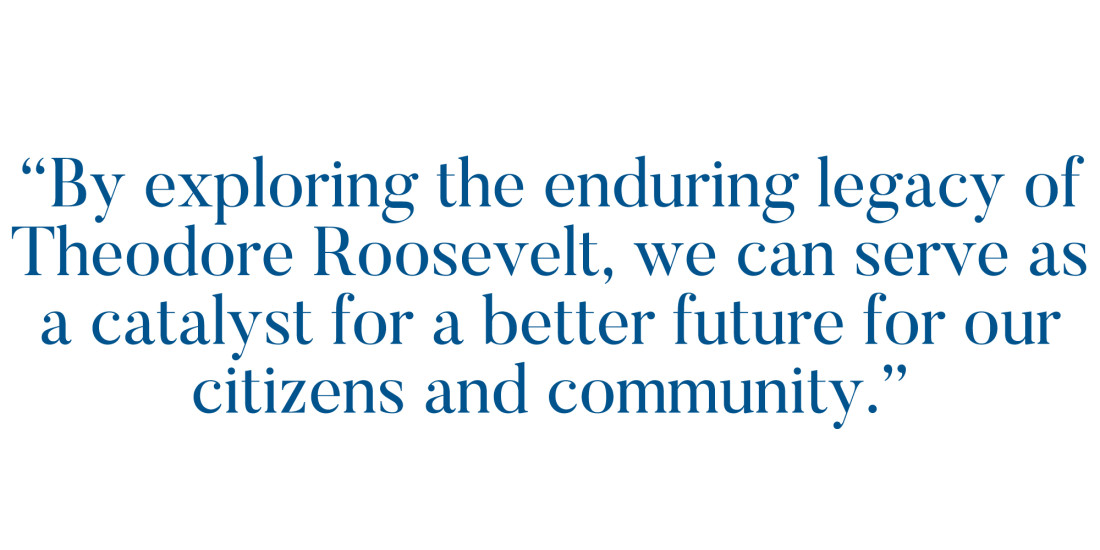 Showcasing a major highlight of Buffalo's rich history, the Theodore Roosevelt Inaugural National Historic Site carries out the message of one of the country's most consequential presidents. The organization preserves the home where Theodore Roosevelt became the 26th President of the United States, conveys the significance of Roosevelt's presidency and his enduring legacy, and provides opportunities for the public to understand the historic events and issues surrounding the inauguration. Serving nearly 20 years with the organization as a Trustee and more recently as a staff member, Executive Director Stanton H. Hudson, Jr. describes the staff's passion and dedication, with many having been with the organization for at least 15 years.
"Our staff are active members of our community and are extremely committed to our mission," said Hudson. "This is also important to me – I'm not from Buffalo. I went to college in the area and never left because I love the people."
With extensive nonprofit experience, Hudson has helped move the organization into the digital and modern age. This approach had led to steady growth in visitors – including a 20 percent increase last year – who are provided with a robust educational experience.
"People might think tours at the Site are only about Roosevelt's presidency, the history and architecture," said Hudson. "We provide that information, but we do so much more in terms of engagement and interaction."
Several years ago, the Site introduced multimedia and interactive components that allow visitors to experience more than a guided tour. It also partners with many local organizations, allowing access and visibility with a broader audience. Partnering with Buffalo-based Pan-American Grill & Brewery, for example, it launched "TRivia Nite @ The Site" – a fun and educational trivia event held on the third Tuesday of each month. Hudson explains how new initiatives like this connect with a younger demographic and continue to attract new visitors.
"This is all part of our commitment to engaging and improving the visitor experience," said Hudson. "We continue to seek out more opportunities to make an impact in our community."
The Site is listed on the National Register of Historic Places and is the only National Park Service site in Western New York. Among its other collaborations, it proudly partners with the United States Citizenship and Immigration Services (USICIS) to host naturalization ceremonies twice a year – once near President's Day, and again in September around the anniversary of Roosevelt's inauguration.
"The naturalization ceremonies are some of the most incredible experiences," explains Hudson. "People are truly excited to become Americans and live in our community, and we are honored to do our part in welcoming them while celebrating an integral part of our history."
As the Site looks to the future, plans continue to drive community involvement from all neighborhoods and backgrounds. From schools and Scouting programs to tourist organizations and other nonprofits, it is open to collaborating with those which are similarly concerned with the issues which most certainly would have been on TR's mind on September 14, 1901—immigration and urban poverty, race and social inequities, environmental conservation, big business and labor, and the U.S. role in global affairs.
"Our history here in Buffalo is incredible. The issues that Theodore Roosevelt handled in office still ring true in today's society," said Hudson. "We want to educate people on these issues - proving that our history is an important factor in improving our city and our region today."