The Story of Vincent O'Neill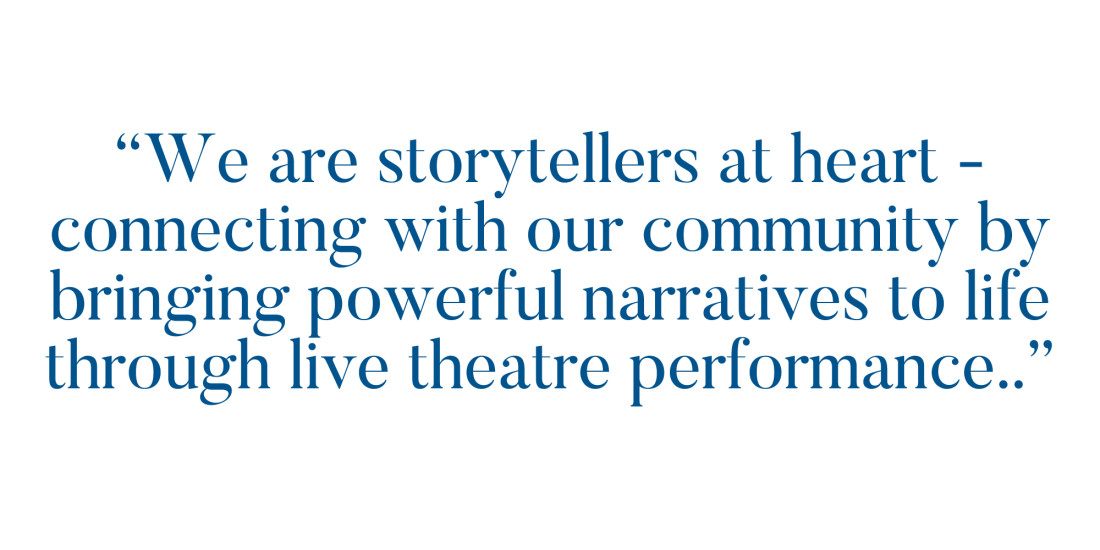 Thirty years ago, the genesis for what would become one of Western New York's renowned performing arts institutions began in a local hotel dining room. The occasion was a performance of Samuel Beckett's Waiting for Godot. The performers were Vincent and Chris O'Neill - Dublin-born brothers broadening their thespian careers in the United States. Following an enthusiastic reception, they, along with fellow Dubliners Jim Warde and Josephine Hogan, founded the Irish Classical Theatre Company (ICTC) - a Buffalo-based theatre company that now celebrates its 25th anniversary season.
"When I arrived here, my vision was to move on to the bright lights of Los Angeles, New York, or Chicago, but I found the lights bright [in Buffalo]," said Vincent O'Neill, co-founder and artistic director at the ICTC. "When you start a theatre company, you invest in the community. We are a Buffalo theatre company with international roots."
Since its inception, the ICTC has enjoyed a tradition of presenting literary works, both classic and contemporary, including Irish, international, and American plays of exceptional merit. From its early home on Chippewa Street in Downtown Buffalo, the ICTC since moved to a new location in the heart of the city's Theatre District, across from historic Shea's Performing Arts Center. Today, it features approximately six productions a year delivered from a theatre-in-the-round - an audience-enclosed stage designed to create a close connection with performers.
"Our performances are very different from attending a production on a large picture frame stage," said O'Neill. "We create a truly intimate experience for the audience to breathe, live, and perspire with the actors."
This desire for a connection also extends into ICTC's work in the community. The organization's Classics for Kids program provides free theatre performances for economically disadvantaged schools. Features also include free advanced notes for teachers and students and engaging post-performance discussions between students, performers, and director. In addition, ICTC provides free preview performances for theatre, dance, and performing arts students from all regional higher education institutions including the University at Buffalo, Buffalo State, Niagara University, and others.
Elementary school students also benefit. ICTC is currently working with the Lydia T. Wright School in Buffalo's East Side, providing a six-week program of after-hours classes focused on theatre, drama, and storytelling. At the program's conclusion, students will put on a performance for their parents and the school. O'Neill describes these efforts as a way for ICTC to contribute to the community's broad investment in the arts.
"The phenomenon of artistic growth of this city - not just in theatre, but in music, visual arts, and even literature - comes from the fact that there are so many strong patrons and individual supporters here," said O'Neill. "People are willing to nurture talent, join boards, and dedicate their time to allow institutions to grow and thrive."
After 25 years, there is still much ahead. ICTC is finalizing its repertoire for 2016-2017, casting from a deep talent pool of predominantly Western New York-based performers. Additional plans include a revival of the ICTC's international theatre writing competition that invites playwrights from the around the world to submit scripts for an opportunity to workshop ideas and stage their world premieres in Buffalo. But despite its global-mindedness, O'Neill acknowledges that the key reason for the ICTC's success is its special connection and relationship with Buffalo.
"The arts have been an important part of this city's renaissance," said O'Neill. "Buffalo has played a critical role in allowing the arts to grow. And in turn, the arts have contributed to this city's turnaround. For me, it's a source of pride and excitement to see these magical things continue to happen."