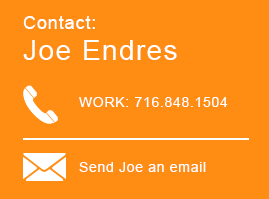 About This Blog
Sales tax is one of the most interesting, and challenging, taxes. It's interesting because it involves clients in every possible industry. Every active business has potential sales tax exposure, no exceptions! And unfortunately sales tax compliance is particularly difficult for two, specific reasons. First, the tax is perhaps the most fact-dependent – seemingly inconsequential changes in the underlying facts can transform a nontaxable sale into a taxable one. Second, these rules are constantly changing. It's tough enough to keep up with these changes in just one state. But many vendors, especially those selling over the internet, have to keep abreast of these changes in multiple states. So it's easy to fall behind on sales tax compliance.
With this blog, we hope to keep you up to date on impactful changes in the sales tax compliance, especially in New York State. We'll review legislative and administrative changes in the sales tax; we'll discuss new sales tax case law; and we'll highlight the enforcement initiatives and tactics we're seeing while defending businesses in sales tax audits. We hope you find this content as interesting as we do. Please contact us with any questions.
Stay Connected
Showing 4 posts from February 2020.
I'm not exactly sure where the aphorism in the title of this post comes from, but its message is clear: when you're ready to know something, you'll seek out a way to learn it. Well, I've been ready to learn everything there is to know about New York sales tax for a long time. And in years past, the New York State Tax Department has been a wonderful master. It has provided me with numerous ways to learn the complex rules governing New York sales tax. This information includes sales tax Publications, Bulletins, Memorandums, Guidances, Notices, form instructions, and Advisory Opinions.
Here are the sales tax cases from the TiNY Blog for the week of February 13, 2020.
Every now and then, we're going to do a deep dive into a sales tax case that we previously reported on in the TiNY Blog. We keep the more abridged version in the TiNY Blog because, according to Chris Doyle, "Joe, your interest in the sales tax is at best annoying, and at worst pathological."