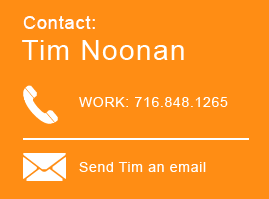 Stay Connected
New Trend in Residency Audits?
Over the past few weeks, several of our clients have received letters from the New York Tax Department's desk audit unit inquiring about their 2018 tax return. These have all been form letters, all asking the same questions, and looking something like this letter. From what we can tell, all of these letters have been issued to taxpayers who fall generally in the same circumstances: they either changed their residency during 2018 and thus filed a part-year resident return, or they filed as New York residents in 2017 and then as full-year nonresidents in 2018.
What is going on here? Normally the Tax Department would just open up a full field audit of taxpayers like this, sending a full "Information Document Request" (IDR), looking for a copy of the tax returns, a nonresident questionnaire, day-count data, etc. These more formal field audits are conducted by one of the many residency field auditors located in the district offices across New York State. These new letters, however, are coming from the Tax Department desk audit unit in Albany, a unit that does not usually handle residency audits. That said, it is unclear whether these inquiry letters will be a substitute for a full residency review, or just a precursor to a full field audit.
Still, we can tell you a few things:
You have the right to remain silent? Well, not really. If you ignore this letter, it says they will tax you on all capital gains in 2018! So better safe than sorry here; some response should be sent in.
Anything you say can and will be held against you….. So be careful. This might look like a benign form letter, but we need to treat this the same as a real live field audit.
You have the right to an attorney. Shameless plug here, but don't try to answer this thing yourself! Again, while this is just a form letter, and we're guessing that maybe hundreds of these things have been sent out this month, it's best to treat this as the first inquiry in your residency audit. So consult your accountant or trusted SALT lawyer before sending in a response.
And overall, one thing is clear: this is a different approach. From time to time we have seen letters just like this, but they have been the exception rather than the rule. As I have noted in this space in the past, many taxpayers changed their residency in 2018 after the TCJA capped the SALT deduction, so eventually we expected the Tax Department to ramp up audit enforcement activities on all of these 2018 moves. This approach, though, is not the typical way the Tax Department has audited residency matters. So we'll have to see whether all of these mini-audits turn into real audits, or whether taxpayers eventually will be lucky enough to experience a regular audit! Stay tuned here for updates.
Post a comment: