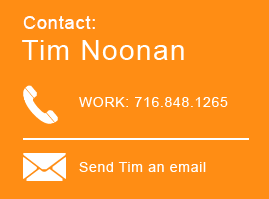 Stay Connected
Coronavirus/COVID-19 Update from the NYS Division of Tax Appeals
The NYS Division of Tax Appeals updated its website this morning regarding the agency's operations.

The posting states:
Agency Operations During COVID-19 Emergency
Due the COVID-19 public health emergency, the Tax Appeals Tribunal (Tribunal) and the Division of Tax Appeals (DTA) will be working with reduced staff in the office and will not be accepting in-person filing of documents. Please note that neither the Tribunal nor DTA has the authority to waive statutory deadlines. As such, any petition, exception, or request for an extension of time to file an exception must be filed (postmarked or put in the custody of an authorized delivery carrier) by the current statutory deadline. However, until further notice, the Tribunal and DTA will grant timely extension requests for the filing of briefs and answers. As there is limited staff in the office, parties may experience delays in receiving written responses to requests, but every effort will be made to respond as soon as is practicable.
In furtherance of the State's efforts to respond to the COVID-19 public health emergency, all hearings currently scheduled before the Division of Tax Appeals between now and May 8, 2020 will be rescheduled. Parties will be contacted in the near future to select alternative hearing dates.
Please call 518-266-3000 with any questions.
Accordingly, the "normal" deadline (usually 90 days) to file a petition with the Division of Tax Appeals following the issuance of a statutory notice has not been extended. Other deadlines—such as the time to file an exception with the Tax Appeals Tribunal or the time to file briefs—may be extended so long as the extension is timely requested before the deadline expires.
Hodgson Russ remains on top of these circumstances as they develop. Our attorneys are working remotely, and ready, willing, and able to address the needs of our clients, so do not hesitate to contact us (attorney directory). Please check our Coronavirus Resource Center to view many other alerts our attorneys in various practice areas have published on topics related to the pandemic.
This post appears on both the Noonan's Notes Blog and the TiNY Blog.
Post a comment: