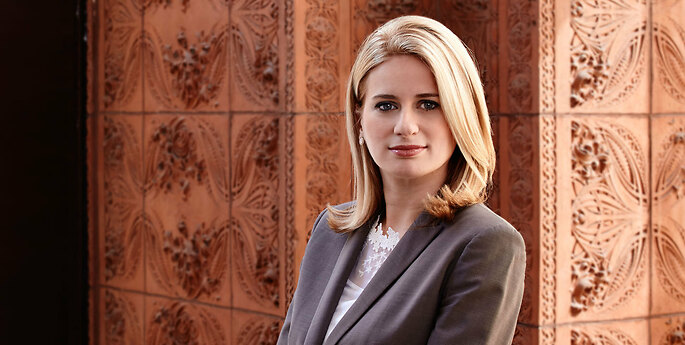 Emina Poricanin
Senior Associate
Areas of Practice
Industry Groups
Admissions
U.S. District Court for the Western District of New York
Clerkships
Appellate Division Fourth Department, U.S. District Court for the Western District of New York
Education
B.A., Utica College
J.D., magna cum laude, University at Buffalo School of Law
Emina counsels public and private sector employers in all aspects of labor and employment law. She represents employers in arbitration proceedings and before the State Division of Human Rights, Equal Employment Opportunity Commission, and federal and state courts, and has worked on cases before the National Labor Relations Board, the Public Employment Relations Board, and federal and state Departments of Labor. Emina also counsels employers regarding the Family and Medical Leave Act, Americans with Disabilities Act, federal and state wage and hour laws, worker misclassification issues, discrimination laws, workplace policies and handbooks, discipline and discharge, union avoidance, and unemployment insurance.
Emina also counsels public school districts, including charter schools, with respect to federal and state laws affecting educational institutions. Emina's experience includes counseling clients regarding special education laws, provision of services for students with disabilities, student residency and tuition, transportation and discipline of students, teacher seniority and layoff procedures, discipline and removal of certified and non-certified employees, anti-bullying policies, assessment and collection of taxes, compliance with student immunization requirements, election of school board members, Annual Professional Performance Reviews (APPRs), and student instruction and curricula. She has drafted school policies and procedures, conducted investigations of allegations of abuse or misconduct, reviewed superintendents' employment contracts, and worked on matters involving the powers and duties of boards of education and school superintendents. Emina also works on grievance arbitrations and proceedings before the New York State Department of Education and other state and federal agencies.
Prior to joining Hodgson Russ, Emina was an appellate court attorney with the Appellate Division Fourth Judicial Department. Emina is fluent in Serbo-Croatian.
Honors
Listed, Upstate New York Super Lawyers Rising Stars, 2015 - 2017
Experience in the Home Care Industry:
Represented Licensed Home Care Services Agencies (LHCSAs) in New York and United States Department of Labor audits.
Represent fiscal intermediaries across New York State in structuring their operations to comply with federal and state laws.
Defended LHCSAs in federal and state class action lawsuits alleging violations of wage and hour rules, including minimum wage and overtime rules.
Represent LHCSAs in OMIG and New York Department of Labor audits concerning Wage Parity compliance.
Represented the New York State Health Care Providers' Association in live-in litigation before the Second and First Appellate Divisions.
Represented Brooklyn based home care agency in selling all stock to another home care provider.
Assisted New York City LHCSA in negotiating contract for services with a CHHA.
Represented an individual in acquisition of an adult day care center.
Assists fiscal intermediaries in completing authorization applications.
Represented a LHCSA in a New York Attorney General Medicaid Fraud Unit investigation.
Assisted New York City LHCSAs in establishing a home health aide training program and obtaining the proper licensure from the State.
Regularly assists LHCSAs in OMIG audits.
Assists in negotiating Wage Parity benefits packages with brokers.
Provided counsel and assisted a LHCSA in establishing an employment agency for purposes of providing private duty nursing and CAN services.
Helped negotiate a settlement with New York Attorney General Medicaid Fraud Unit.
Regularly provides LHCSAs with compliance advice involving all aspects of operations, including reimbursement, HIPAA, recruitment, repayment of Medicaid money, negotiating contracts with MLTCs, workers' compensation, licensure, and mitigation of liability.
Experience in the School Industry:
Regularly provide assistance to schools in regards to labor relations matters, including interpretation of collective negotiations agreements, negotiation of initial employment agreements, and setting of wages.
Advise schools concerning employee leave situations involving the Americans with Disabilities Act and other accommodation laws.
Assisted charter schools in negotiating the first collective negotiations agreements.
Assisted public schools in negotiating the collective negotiations agreements for professional and nonprofessional staff.
Represented schools in arbitration proceedings involving alleged violations of a collective negotiations agreement.
Represented school districts in special education proceedings.
Represent school districts in relation to 3020-a proceedings, including investigation of performance or misconduct incidents.
Professional Associations
National School Boards Association Council of School Attorneys
New York State Human Resources Association
Buffalo Niagara Human Resources Association
New York State Association of Health Care Providers
New York State Health Facilities Association
New York State Association of School Attorneys

Bar Association of Erie County

Women's Bar Association of the State of New York
Community & Pro Bono
Community Music School, vice president board of trustees
International Institute of Buffalo board of directors