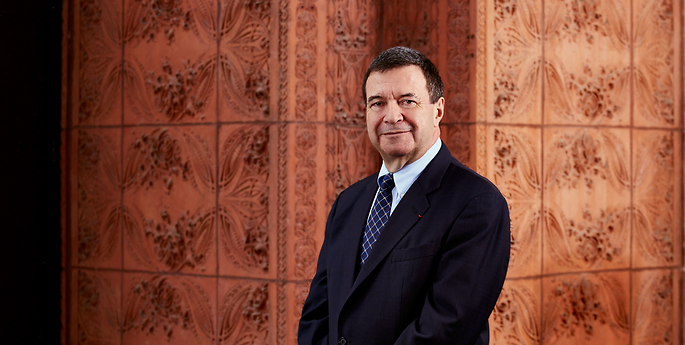 Pierre Cournot
International Cross-Border and France Practices Leader
Areas of Practice
Industry Groups
Admissions
New York
U.S. District Courts for the Southern and Eastern Districts of New York
Education
B.A., Trinity College
J.D., Syracuse University
Pierre is a French-born and U.S.-trained business lawyer. For 35 years, he has helped businesses and high-net-worth individuals from civil law countries understand and enter the U.S. common law legal system. Pierre's experience facilitates his analyses of his clients' goals and enables him to make and explain suggestions that are appropriate for the U.S. market. He applies a risk-sensitive approach to commercial agreements, licenses of intellectual property, formation and governance of legal entities, joint ventures, mergers and acquisitions, and real estate matters. He is general counsel (avocat-conseil) to the French Consulate General in New York. He is consulted regularly by several French ministries and administrative agencies regarding legal problems in the United States.
At a previous firm, Pierre represented first the French government and then the families of 15 of the French victims of the TWA flight 800 air crash in order to obtain appropriate compensation from the U.S. defendant. Pierre also forced the return of a 13th century Hebrew manuscript stolen from the Bibliothèque Nationale de France. Recently, Pierre and his team managed a request for bids that resulted in the highest price ever paid for a cooperative apartment in New York City.
Pierre is a regular lecturer to businesses and attorneys in France and the United States on a broad range of legal topics. For several years, Pierre taught a class at the law school of Rennes Université 1 in France.
Honors
Pierre is a knight in the French Order of the Legion of Honor and in the French National Order of Merit.
Presentations
New York, NY

,

October 17, 2013

Montreal, QC

,

March 14, 2013

Nanterre, France

,

October 4, 2012

Paris, France

,

December 9, 2011

Lille, France

,

October 10, 2010
Professional Associations
Foreign trade advisor to French Republic (Conseiller du Commerce Extérieur)
Panel of Arbitrators, American Arbitration Association
PME Committee member and former board member of the French American Chamber of Commerce
New York State Bar Association International Law Section
Community & Pro Bono
Pierre is a board member and former president of the Union des Français de l'Etranger and a member of the Electoral Commission of the French Consulate General in New York. Pierre has represented numerous French individuals on a pro-bono or reduced-fee basis as well as several charitable associations within the French community.