Why Us
For more than 200 years, Hodgson Russ has worked alongside innovators and leaders of businesses large and small whose ideas and fortitude have changed the world. As our clients have succeeded, our firm has flourished, and today Hodgson Russ is among the largest law firms in the country. Then and now, our mindset and our day-to-day professional philosophy have remained simple and steadfast: working respectfully and collaboratively with our clients is the key to our mutual success. As business people ourselves, we realize that our future vitality and longevity depend on it.
Hodgson Russ's attorneys assist clients with virtually every legal issue a business or an individual may face. Every engagement receives our attorneys' full focus and the benefit of decades of collective wisdom and experience. We look beyond the books to craft sophisticated solutions to our clients' legal and business problems with creativity and flexibility that anticipate the marketplace, always mindful that efficiency and diligence are critical to the bottom line. Of paramount importance to us is to deliver workable, practical plans and strategies that make sense from all legal and business aspects.
Hodgson Russ is frequently recognized for excellence in the practice of law. The firm, our practices, and our attorneys are honored by clients, other lawyers from around the country, national legal publications, and ranking organizations.
A small selection of these honors include being listed in American Lawyer's "Am Law 200", American Lawyer's "A-List for Female Equity Partnership", The National Law Journal's "NLJ 500", ranked as a "Best-Branded Law Firm" in BTI Brand Elite: Client Perceptions of the Best-Branded Law Firms report, and awarded various attorney and practice rankings in Best Lawyers's "Best Law Firms", "Best Lawyers in America" and "Best Lawyers in Canada", Chambers USA: America's Leading Lawyers for Business (nationally and regionally), and Super Lawyers (various states).
We value your interest in Hodgson Russ and hope you will learn more about our clients, experience, and attorneys and other professionals by browsing this site.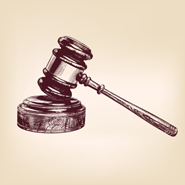 1817
Hodgson Russ's earliest predecessor firm is established in Buffalo, New York, by Asa Rice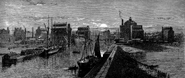 1825
In effort led by firm founder Asa Rice, western terminus of Erie Canal completed in Buffalo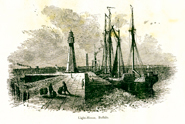 1832
Buffalo incorporated as a city; firm partners Joseph Clary and Millard G. Fillmore draft first city charter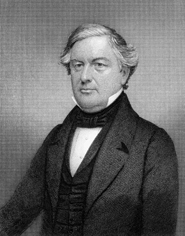 1834
Millard G. Fillmore joins with Nathan K. Hall and Solomon G. Haven to form Hodgson Russ predecessor firm Fillmore, Hall & Haven
1838
Partner Nathan K. Hall leads creation of Buffalo's public school system, the first tuition-free, tax-supported public school system in New York State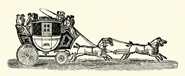 1845
Wells & Company's Western Express, a predecessor of Wells Fargo, is established with the firm's legal assistance by Henry Wells, William Fargo, and Daniel Dunning.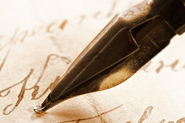 1846
Partners Millard G. Fillmore and Nathan K. Hall obtain a charter for the University at Buffalo, then a private educational institution; Fillmore names the university's first chancellor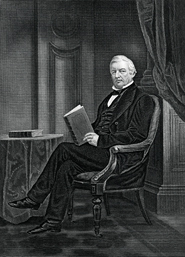 1850
After the unexpected death of U.S. President Zachary Taylor, Millard Fillmore is sworn in as the 13th President of the United States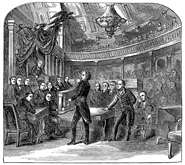 1851
Former partner and Buffalo Mayor, Solomon G. Haven, elected to the U.S. House of Representatives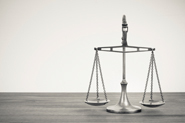 1852
Former partner Nathan K. Hall is appointed judge of the U.S. District Court of the Northern District of New York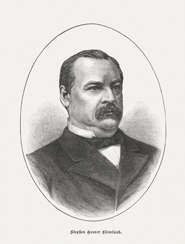 1855
Grover Cleveland accepts a clerkship at the firm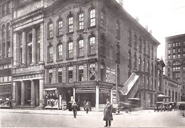 1856
Partner Dennis Bowen serves as general counsel to the predecessor of M&T Bank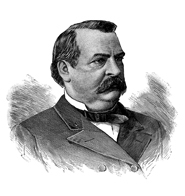 1859
Grover Cleveland, still at the firm, is admitted to the bar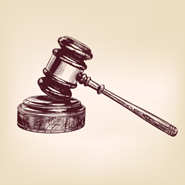 1868
Partner Franklin D. Locke joins the firm, and its name is changed to Bowen, Rogers & Locke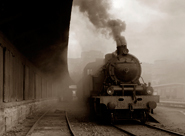 1879
Partners Franklin D. Locke and Louis L. Babcock begin firm's successful representation of Delaware, Lackawanna & Western Railroad in 37-year litigation against the federal government concerning rights to Buffalo Harbor's North Pier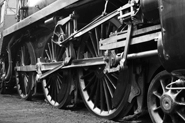 1879
The firm represents many of the railroads that made Buffalo a national transportation center, including the Lackawanna, Western New York Central, Pennsylvania, and Canadian Pacific Railroads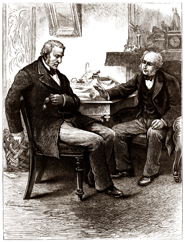 1879
William Fargo, a national pioneer in the transportation business, is represented by the firm to establish and expand enterprises that included Wells Fargo and American Express Company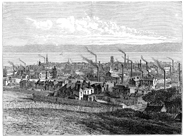 1879
The firm represents major manufacturers, including Washburn Crosby Company (which later became part of General Mills), Birge Wallpaper Company, Lang Brewery, and James Dold Meatpackers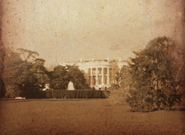 1885
Former partner Grover Cleveland is elected the 22nd President of the United States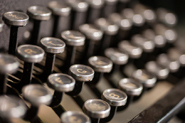 1886
John G. Milburn and Franklin D. Locke represent the editor of the New York Evening Post in five-year libel case brought by the Reverend George Harvey Ball following election campaign of President Grover Cleveland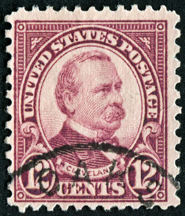 1893
Former partner Grover Cleveland elected 24th President of the United States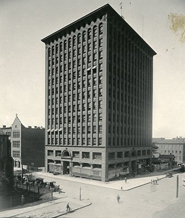 1895-96
Louis Sullivan designs and builds the Guaranty Building, which goes on to become a National Historic Landmark and the current home of Hodgson Russ's Buffalo office and headquarters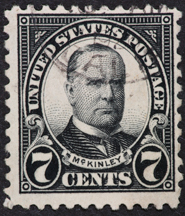 1901
Partner John G. Milburn's efforts bring the Pan-American Exposition (World's Fair) to Buffalo; President William McKinley is assassinated during the fair and dies eight days later at Milburn's house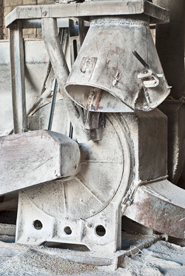 1903
Flour company Washburn Crosby, whose later merger formed General Mills, opens new flour mill in Buffalo; transaction handled by partner Louis L. Babcock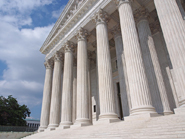 1911
Representing John D. Rockefeller, partner John G. Milburn argues before the U.S. Supreme Court in seminal anti-trust case, United States v. Standard Oil Company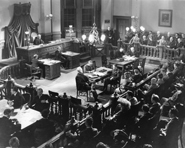 1916
Partner Charles B. Sears appointed to bench, serving successively as justice of the New York State Supreme Court, presiding justice of the Appellate Division, Fourth Department, and later judge of the Court of Appeals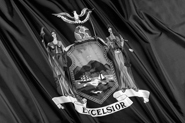 1916
Partner Wesley C. Dudley becomes a justice of the New York Supreme Court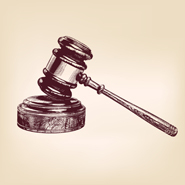 1917
Hoyt & Spratt merges with Rogers, Locke & Babcock; firm name changes to Locke, Babcock, Spratt & Hollister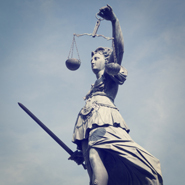 1937
Partner Raymond C. Vaughan becomes a New York Supreme Court justice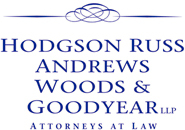 1945
Hodgson, Russ, Andrews, Woods & Goodyear is formed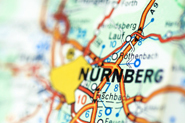 1945
Former partner Charles B. Sears serves as presiding judge during one of the Nuremberg trials of German war criminals following the end of World War II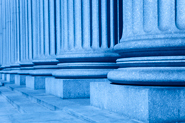 1949
Partner Paul D. Graves is elected New York State senator, then goes on to become a justice of the New York State Supreme Court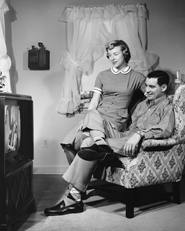 1959
Hodgson Russ helps form Western New York Public Broadcasting, one of the first public television stations in New York State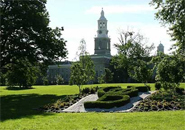 1962
Hodgson Russ represents the University at Buffalo as it becomes part of the State University of New York (SUNY) system; firm also helps the University at Buffalo Foundation receive its charter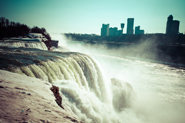 1964-68
Partners Hugh M. Russ II and H. Kenneth Schroeder successfully defend major insurance companies against suits by homeowners seeking to recover damages they claimed resulted from blasting by New York Power Authority due to development of hydroelectric power at Niagara Falls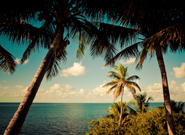 1974
The firm opens its first Florida office in Fort Lauderdale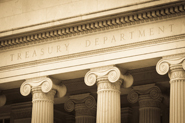 1978
President Carter appoints partner Donald C. Lubick deputy assistant secretary for tax policy, U.S. Treasury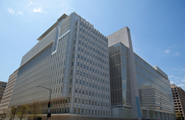 1986
Former partner Barber Conable appointed 7th president of the World Bank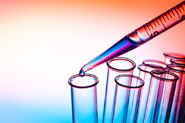 1989
Firm merges with Crystal, Bean, and Lenihan, an intellectual property boutique
1989
Firm opens its first Canadian office in Mississauga, Ontario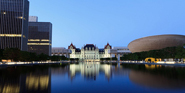 1990
Albany, New York, office opens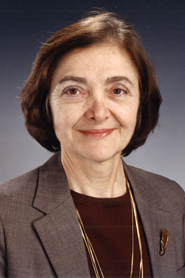 1998
Partner Dianne Bennett becomes first woman to chair an AmLaw250 firm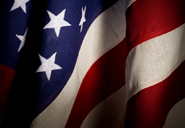 1998
Former partner Donald C. Lubick confirmed as assistant secretary for tax policy, U.S. Treasury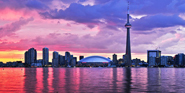 1999
Firm's Canada office moves to its current location at 150 King Street West, Toronto

2001
Firm's name is shortened to Hodgson Russ LLP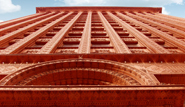 2002
Hodgson Russ purchases the Guaranty Building, a National Historic Landmark designed by Louis Sullivan, saving this architectural treasure from an uncertain future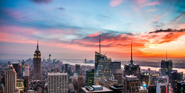 2005
Twenty-one attorneys from the Manhattan-based firm Bondy & Schloss join Hodgson Russ's New York City office, adding depth in the areas of corporate and securities, litigation, real estate, trusts and estates, and immigration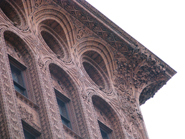 2006
Firm begins extensive renovations to its National Historic Landmark Guaranty Building headquarters with a goal of fully occupying the building by 2007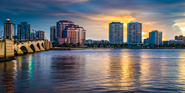 2007
Palm Beach, Florida, office opens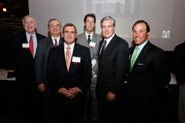 2010
Hodgson Russ receives Excellence in Preservation Award from the Preservation League of New York State for renovation of the Guaranty Building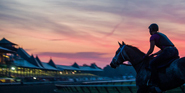 2013
Saratoga Springs, New York, office opens
2017