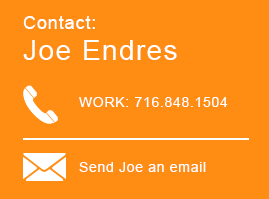 About This Blog
Sales tax is one of the most interesting, and challenging, taxes. It's interesting because it involves clients in every possible industry. Every active business has potential sales tax exposure, no exceptions! And unfortunately sales tax compliance is particularly difficult for two, specific reasons. First, the tax is perhaps the most fact-dependent – seemingly inconsequential changes in the underlying facts can transform a nontaxable sale into a taxable one. Second, these rules are constantly changing. It's tough enough to keep up with these changes in just one state. But many vendors, especially those selling over the internet, have to keep abreast of these changes in multiple states. So it's easy to fall behind on sales tax compliance.
With this blog, we hope to keep you up to date on impactful changes in the sales tax compliance, especially in New York State. We'll review legislative and administrative changes in the sales tax; we'll discuss new sales tax case law; and we'll highlight the enforcement initiatives and tactics we're seeing while defending businesses in sales tax audits. We hope you find this content as interesting as we do. Please contact us with any questions.
Stay Connected
Emma M. Savino
Associate
esavino@hodgsonruss.com
716.848.1559
Emma Savino is an associate in the State and Local Tax Practice. She handles disputes involving the New York State and City Tax Departments and counsels businesses and …
Showing 1 post by Emma M. Savino.
After several years of failed bills, Florida has finally joined the other 43 states that have passed economic nexus threshold for sales and use tax purposes in the wake of the U.S. Supreme Court's decision in South Dakota v. Wayfair Inc. On April 19, 2021, Governor Ron DeSantis signed S.B.50 that enacted legislation imposing a sales tax collection requirement on both remote sellers and marketplace providers.