About This Blog
Presented by Hodgson Russ, the Whistleblower Blog is written by a team of lawyers experienced in successfully guiding both whistleblowers and companies accused by whistleblowers of wrongdoing through the False Claims Act process.
Stay Connected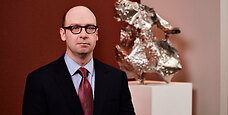 Rob Fluskey
Partner, Leader of Business Litigation Practice and Co-Leader of False Claims Act & Whistleblower Representation Practice
rfluskey@hodgsonruss.com
716.848.1688
Rob is an experienced litigator who has represented clients in dozens of complex, high-stakes cases in federal and state courts. He currently serves as the Leader of the …
Showing 4 posts by Rob Fluskey.
The U.S. Department of Justice, Civil Division has published a substantial amount of data on the historical success of whistleblower cases and investigations. The statistics show that whistleblower litigation under the False Claims Act (often referred to as "quit tam" litigation) continues to be the government's primary weapon in combating fraud.
Data released by the U.S. Department of Justice reveal a substantial increase in False Claims Act recoveries over the past two years. These statistics, along with comments from Department of Justice officials, indicate that the False Claims Act whistleblower provisions have become the government's tool of choice in attacking fraud, particularly in the health care and pharmaceutical industries.
During fiscal year ending September 30, 2011, the Department of Justice secured more than $3 billion through settlements and judgments in civil cases involving fraud against the government. This marked the second year in a row where the Department of Justice reached or exceeded $3 billion. Since January 2009, the Department of Justice has recovered approximately $8.7 billion. This is the largest three-year total in the Justice Department's history.
The False Claims Act's "public disclosure bar" can sometimes prevent a whistleblower from pursuing a lawsuit based on information that has been disclosed in particular settings, such as government hearings, government reports, and news reports. In light of this provision, a company facing a potential whistleblower action may consider self-reporting potentially unlawful activity to government authorities before a whistleblower files.
"Beating the whistleblower to the punch" may be a useful strategy in some circumstances, but one should seek legal advice before moving forward. Self-disclosure has become a complicated area, and courts disagree on whether it triggers the public disclosure bar.
False Claims Act settlements are increasing dramatically in the medical industry, and many of the growing number of settlements are being paid by an unlikely target: hospitals. Over the past few months, Brookhaven Memorial Hospital Medical Center, in Long Island; Mercy Hospital, in Springfield, Massachusetts; and Southern New Hampshire Medical Center, in Nashua, New Hampshire, all resolved False Claims Act cases with considerable settlements. Most of the whistleblower claims were based on allegations of improper charges to obtain Medicare and Medicaid reimbursement. Read more here.