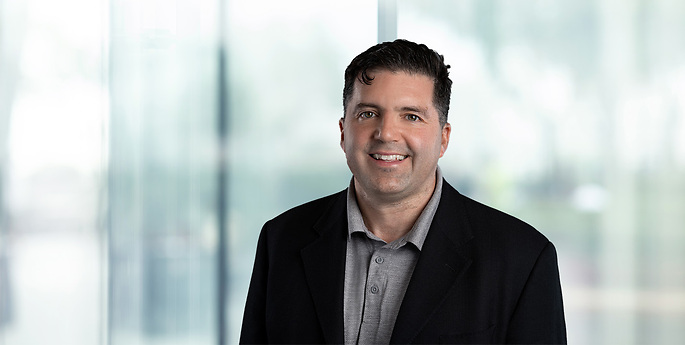 Kevin K. Gluc
Partner, Trusts & Estates Controversies Practice Leader
Practices & Industries
Admissions
New York
U.S. District Court, Western District of New York
Education
Miami (Ohio) University, B.A., cum laude
University at Buffalo School of Law, J.D., cum laude
Kevin concentrates his practice in the areas of U.S./Canada cross-border estate planning, estate and gift planning, business succession planning, estate and trust administration, and trust and estate litigation.
His primary focus is in the U.S./Canada cross-border estate planning area. He regularly works with individuals and their professional advisors on a wide range of cross-border issues, including U.S. estate, gift, and income tax planning for both U.S. and Canadian citizens; U.S. income tax compliance for U.S. citizens residing in Canada; and planning for Canadians acquiring U.S. real property for both personal use and investment.
Kevin frequently works with clients on their personal estate plans, which often includes planning for U.S. citizen or resident family members or U.S. situs property. He is a frequent speaker and author throughout Canada on U.S. Canada cross-border tax issues.
Kevin also regularly works with individual and corporate fiduciaries regarding trust and estate administration, including any contested proceedings.
Kevin exclusively practices U.S. law and is admitted to practice in New York.
Honors
Listed, Best Lawyers in America (Trusts and Estates) 2012 - 2024
Listed, Upstate New York Super Lawyers, 2017, 2018
Buffalo Business First/Buffalo Law Journal's Who's Who in Law, 2006
In the News
Canadian Tax Highlights

,

November 18, 2019
Press Releases
Hodgson Russ Press Release

,

August 19, 2022

Hodgson Russ Press Release

,

August 19, 2021

Hodgson Russ Press Release

,

August 20, 2020

Hodgson Russ Press Release

,

August 20, 2019

Press Release

,

August 20, 2018

Press Release

,

August 15, 2018

Press Release

,

September 6, 2017

Press Release

,

August 15, 2017

Hodgson Russ Press Release

,

August 18, 2016

Press Release

,

August 17, 2015
Publications
Hodgson Russ Trusts & Estates Alert

,

November 11, 2020

Hodgson Russ Trusts & Estates Alert

,

July 21, 2020

Hodgson Russ International Tax Alert

,

April 22, 2020

Hodgson Russ Federal-International Tax Alert

,

April 10, 2020

Hodgson Russ Trusts & Estates Alert

,

April 8, 2020

Hodgson Russ Trusts & Estates Alert

,

March 25, 2020

Hodgson Russ Trusts & Estates Alert

,

January 14, 2020

Hodgson Russ Trusts & Estates Alert

,

January 2, 2020

Hodgson Russ Trusts & Estates Alert

,

December 27, 2019

Hodgson Russ Trusts & Estates Alert

,

November 18, 2019

Hodgson Russ Federal and International Tax Alert

,

September 9, 2019

Canadian Tax Highlights

,

October 25, 2018

Estates and Trusts Alert

,

December 27, 2017

Canadian Tax Highlights

,

October 2017

Canadian Tax Highlights

,

December 2016

Estate Planning Alert

,

August 18, 2016

Canadian Tax Highlights

,

December 1, 2015

JD Supra

,

January 28, 2014

Federal/International Tax Alert

,

January 4, 2013

Estates & Trusts Alert

,

February 3, 2010

Estates & Trusts Alert

,

March 4, 2009
Presentations & Events
November 17, December 1 & 15, January 5 & 19

Toronto, Ontario

,

May 21, 2019

Toronto, Ontario

,

November 26, 2018

Toronto, ON

,

October 22, 2018

Coming to Terms with US Tax Reform

US Tax Reform Seminar & Live Webcast

Fairmont Royal York Hotel

,

April 5, 2018

STEP Canada Seminar: U.S.-Canada Cross-Border Issues

Toronto, ON

,

January 16, 2014

Institute for Wills & Estate Education Seminar: U.S.-Canada Cross-Border Issues

Toronto, ON

,

November 14, 2013

Society of Trust and Estate Practitioners Ottawa Chapter Seminar: Canada - U.S. Cross-Border Issues

Montreal, QC

,

March 14, 2013

Toronto, ON

,

November 15, 2012

Scotia McLeod and Grant Thornton LLP  Seminar: What You Need to Know About Owning U.S. Property 

Toronto, ON

,

March 28, 2012

Calgary, AB

,

October 18, 2011

Society of Trust and Estate Practitioners Ottawa Chapter Seminar: Canada-U.S. Cross-Border Issues

Ottawa, ON

,

March 1, 2011

Planning for Commercial and Residential Real Estate Investments in the United States 

Markham, ON

,

December 2010

Law Society of Upper Canada Seminar: Canadians Investing in U.S. Real Estate and Americans Investing in Canadian Real Estate 

Toronto, ON

,

November 1, 2010

Calgary, AB

,

October 28, 2010

Financial Advisors Association of Canada Conference for Advanced Life Underwriting 

Toronto, ON

,

October 30, 2009

Buffalo, NY

,

July 29, 2009

Toronto, ON

,

June 18, 2009

Estate Planning Council of Mississauga Seminar: Planning for U.S. Estate Taxes for Canadians With U.S. Situs Property 

Mississauga, ON

,

February 2009

Private Wealth and Estate Services of Canada Conference 

Vancouver, BC & Toronto, ON

,

March & April 2008

Planning for U.S. Estate Taxes For Canadians With U.S. Situs Property

Toronto, ON

,

January 1, 2007

New York State Bar Association Seminar: Surrogate's Court Proceedings 

New York State Bar Association Seminar: Practical Skills: Basic Elder Law
Professional Associations
The United States chapter of the Society of Trust and Estate Practitioners (STEP USA)
Estate Analysts of Western New York
Western New York Planned Giving Consortium

New York State Bar Association

Ontario Bar Association
Community & Pro Bono
Member, Board of Trustees: Hospice Foundation of Western New York
Member, Board of Trustees: Southeast Works Foundation
Chair, Supervisory Committee: Sweet Home Federal Credit Union
Member, Development Committee: Community Foundation for Greater Buffalo