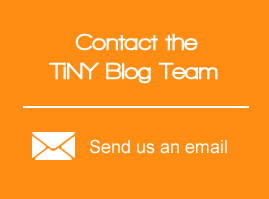 About This Blog
Taxes in New York (TiNY) is a blog by the Hodgson Russ LLP State and Local Tax Practice Group. The weekly reports are intended to go out within 24 hours of the Division of Tax Appeals' (DTA) publication of new ALJ Determinations and Tribunal Decisions. In addition to the weekly reports TiNY may provide analysis of and commentary on other developments in the world of New York tax law.
Stay Connected
Showing 4 posts from May 2018.
Welcome to Chez TiNY. Today's specials include five ALJ Determinations. Two are worthy meals. Three are timeliness matters that will leave your hunger for substance unsatisfied. Regrettably, we ran out of Tribunal Decisions last week.
This week we have one Tribunal Decision, one ALJ Determination and no Orders.
This week we have 3 Tribunal Decisions.
We didn't issue a Report last week because there weren't any determinations, decisions or orders to report. The absence of the Report was noted by…no one. Constant Reader: Did you assume there were no cases? Did you feel a sense of relief? Did you simply not notice (say it ain't so!)?
This week's paltry offering from the DTA was a single Determination, and that was one based on timeliness. Ugh.