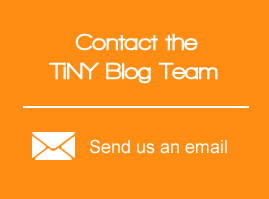 About This Blog
Taxes in New York (TiNY) is a blog by the Hodgson Russ LLP State and Local Tax Practice Group. The weekly reports are intended to go out within 24 hours of the Division of Tax Appeals' (DTA) publication of new ALJ Determinations and Tribunal Decisions. In addition to the weekly reports TiNY may provide analysis of and commentary on other developments in the world of New York tax law.
Stay Connected
Christopher L. Doyle
Partner, State & Local Tax Practice Leader
cdoyle@hodgsonruss.com
716.848.1458
Chris is in the firm's State & Local Tax (SALT) Practice. His practice spans most tax matters, but focuses primarily on New York State and New York City business taxes …
Showing 138 posts by Christopher L. Doyle.
For your consideration, constant reader: a Tribunal decision on a cigarette tax possession penalty and three ALJ timies. The timies are all dated April 1, and contain a footnote that has, in the past, been a trigger for sarcastic comments by yours truly. Normally I am not gullible enough to fall for April Fool's Day scams, and I think the Supervising ALJ may be baiting me. But I respect him too much to not take the bait. He is Santiago from The Old Man and the Sea, and I am a ginormous marlin. So, let's start with this:
Under the headline, "Say it ain't so, Yehad!," the Albany Times Union reported this weekend that Mr. Abdelaziz was not permitted to represent petitioners before the DTA. The article quotes "knowledgeable sources" and all three of the Determinations issued on April 1 as confirmation. The article also noted that Mr. Abdelaziz has been denied the opportunity to represent petitioners before the DTA several times in the past.
Greetings constant reader. The TiNY editorial staff is healthy, in the course of being vaccinated, and looking forward to things loosening up so we can actually appear before the DTA in the near future. Well . . . at least two of us are. I am actually wondering how a Judge will react to my request for an adjournment based on my inability to fit into any of my suits. Is that reasonable cause? I sure as heck hope so. Because I sure as heck have that problem right now.
TMI? There is no such thing at TiNY.
This week we have eight determinations on which to report.
In this edition, we recall the Bard's Julius Caesar because, you know, the whole "ides of March" thing. And so: "Friends! New Yorkers! Twelve (or so) loyal readers! Lend me your eyes."
In Shakespeare's play, the Soothsayer warns Caesar: "Beware the ides of March." TiNY would have instead cautioned petitioners: "Beware the first of March" – because in the four Tribunal Decisions issued on March 1, no petitioner was victorious. But, consistent with Marc Antony's sarcastic eulogy of Caesar: Joe Endres, Emma Savino, and I write to report the decisions, not to praise them. And yet TiNY is an honorable institution (or so we'd like to think).
Et tu, IBM? Yup. On March 5, the Tribunal issued another Decision and another taxpayer defeat. An ALJ Order rounds out our presentation.
If you like sales tax (and/or the musings of our sales tax correspondent, Joe Endres) you are going to be in hog heaven this week. Of the five ALJ Determinations posted, three involve substantive sales tax issues. There is so much sales tax this week that I have stepped in to summarize one of the Determinations. They say March comes in like a lion. So true!
There were one ALJ Order and four Determinations posted since the cases covered in our last report.
Since our last edition, there were one ALJ Order and three Determinations posted by the DTA, dated January 28. Nothing says "Be mine" on Valentine's Day like a new TiNY Report.
I am trying to get TiNY back into the groove of publishing within days (instead of weeks) of the issuance of cases by the DTA. There were three Determinations and one ALJ Order posted to the DTA's site last Thursday. PLUS, we have seen at least two Tribunal Decisions that, at least as of this writing, haven't been posted yet, but should be soon. So we summarize those decisions too.
Happy New Year, constant readers. We had a special edition a few weeks ago, and then we were distracted by other developments. But now we are back to our regular menu consisting of (mostly) timies . . . Oliver Twist's diet was more fulfilling. So we have several weeks' worth of cases, including fourteen determinations and a few orders. And this week I am trying something new. I am going to offer our summaries by prioritizing the more interesting cases. Fortunately, one of the orders is pretty interesting (in the "They argued what!?" sense), so it gets the first slot.
But first, a little "inside baseball": Normally the ALJ's issue their determinations and orders on Thursdays. We have been told that this practice allows taxpayers some extra time to file exceptions. Exceptions are due within 30 days of the determinations. The day an exception is due for a determination issued on a Thursday is the fifth Saturday following the issuance of the determination. But when a filing due date falls on a Saturday or Sunday, the law extends the time to file to the next business day (normally the next Monday). So issuing determinations on Thursdays gives petitioners and the Division a couple of extra days to file their exceptions. The December 16, 23 and 30 determinations and orders were issued on Wednesdays, so the parties will need to be extra-careful about adhering to the 30-day deadlines falling in January.
I noticed that the New York State Department of Taxation and Finance (the "Tax Department") posted here the instructions to the 2020 Form IT-558 this week. The Form purports to explain the Personal Income Tax addition/subtraction modifications implicated by the CARES Act and New York's partial de-coupling from it. In this version the Tax Department corrects a few positions set out in a draft Form IT-558 it floated about a month or so ago (the "Draft").
Such a form is entirely necessary (indeed, something similar may be necessary for tax years prior to 2020 that were affected by the CARES Act). And I commend the Tax Department for circulating the Draft and then correcting it prior to issuing the final version. This is how government should work. In particular, I was pleased to read that the Tax Department had abandoned the Draft's addition modification for income resulting from forgiven PPP loans.
'Tis the season for giving, and the DTA was in the giving mood last week, lavishing us with eight determinations (one for each day of Hanukkah) and two orders (one for each Buffalo Bills win in December—so far.)
In this installment, Joe Endres tries his hand at the art of the obscure pop culture reference. And we're taking two new authors, Katie Piazza and Tyler Gately, for test drives. Enjoy!