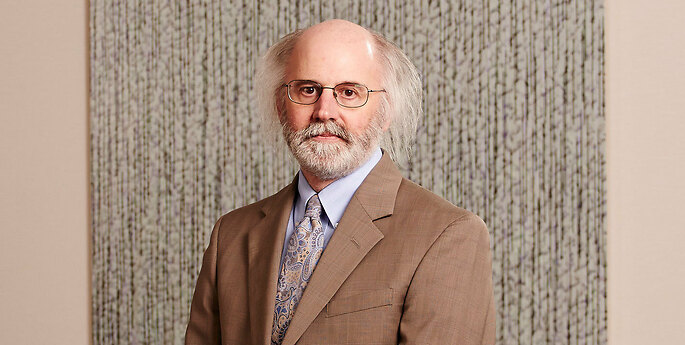 Practices & Industries
Education
Allegheny College, B.A., magna cum laude
Cornell University, J.D., cum laude
For the past 25 years, Tom's practice has focused on international tax matters, particularly Canada-U.S. cross-border tax matters, including cross-border estates and trusts, mergers and acquisitions, and business structuring; tax planning for Canadian companies and U.S. shareholders involved in initial public offerings (IPOs) and private placement equity and debt offerings; offshore tax and trust planning; offshore voluntary disclosure compliance; tax matters for U.S. citizens residing in Canada and other foreign countries; structuring for foreign investment in U.S. real estate (commercial and personal use); and personal income and estate planning for business executives and their families.
Tom's clients range from large publicly traded companies to smaller, multinational entrepreneurial businesses and include clients based throughout Canada as well as Switzerland, the United Kingdom, France, Australia, Austria, the Bahamas, the Cayman Islands, and elsewhere.
Tom exclusively practices U.S. law and is admitted to practice in New York.
Honors
Listed, Upstate New York Super Lawyers (Tax) 2011 - 2023
Phi Beta Kappa
Press Releases
Hodgson Russ Press Release

,

August 23, 2022

Hodgson Russ Press Release

,

August 20, 2021

Hodgson Russ Press Release

,

September 8, 2020

Press Release

,

August 12, 2019

Press Release

,

August 20, 2018

Press Release

,

September 6, 2017

Press Release

,

August 31, 2016

Press Release

,

August 19, 2015

Press Release

,

August 14, 2014
Publications
Hodgson Russ Federal-International Tax Alert

,

March 18, 2021

Hodgson Russ Federal-International Tax Alert

,

December 28, 2020

Hodgson Russ Federal-International Tax Alert

,

December 28, 2020

Hodgson Russ Federal-International Tax Alert

,

November 19, 2020

Hodgson Russ Federal-International Tax Alert

,

November 19, 2020

Hodgson Russ Trusts & Estates Alert

,

November 11, 2020

Hodgson Russ Trusts & Estates Alert

,

July 21, 2020

Hodgson Russ Federal-International Tax Alert

,

May 5, 2020

Hodgson Russ Federal-International Tax Alert

,

May 1, 2020

Hodgson Russ International Tax Alert

,

April 22, 2020

Hodgson Russ Federal-International Tax Alert

,

April 14, 2020

Hodgson Russ Federal-International Tax Alert

,

April 10, 2020

Hodgson Russ Trusts & Estates Alert

,

April 8, 2020

Hodgson Russ Federal-International Tax Alert

,

March 27, 2020

Hodgson Russ Federal-International Tax Alert

,

March 26, 2020

Hodgson Russ Trusts & Estates Alert

,

March 25, 2020

Hodgson Russ Tax and Labor & Employment Alert

,

March 24, 2020

Hodgson Russ Federal-International Tax Alert

,

March 19, 2020

Hodgson Russ Trusts & Estates Alert

,

January 14, 2020

Hodgson Russ Trusts & Estates Alert

,

January 2, 2020

Hodgson Russ Trusts & Estates Alert

,

December 27, 2019

Hodgson Russ Trusts & Estates Alert

,

November 18, 2019

Hodgson Russ Federal and International Tax Alert

,

September 9, 2019

Canadian Tax Highlights

,

May 1, 2018

Estates and Trusts Alert

,

December 27, 2017

Canadian Tax Highlights

,

August 2017

Estate Planning Alert

,

August 18, 2016

Hodgson Russ Alert

,

February 7, 2014

JD Supra

,

January 28, 2014

Federal/International Tax Alert

,

January 4, 2013

Federal/International Tax Alert

,

September 5, 2012

Federal/International Tax Alert

,

March 6, 2012

Federal/International Tax Alert

,

December 13, 2011

Life Sciences Alert

,

June 23, 2010

Estates & Trusts Alert

,

February 3, 2010
Presentations & Events
Concordia Cemetery, Buffalo, NY

,

June 21, 2023

Toronto, ON

,

March 28, 2014
Professional Associations
New York State Bar Association