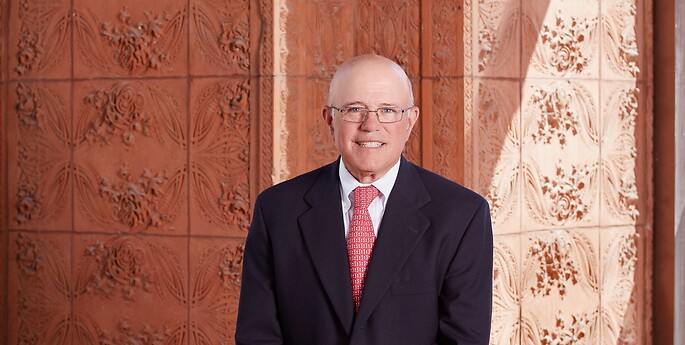 Practices & Industries
Education
Yale University, B.A.
University at Buffalo School of Law, J.D.
Warren concentrates his practice in the areas of commercial real estate, trusts and estates, corporate and business law. For more than 45 years, he has assisted real estate developers in connection with the purchase, sale, financing and leasing of commercial and industrial properties. He also provides legal guidance for small to medium-sized business owners in a wide range of corporate business matters, including estate planning and administration.
In the News
Buffalo Business First

,

September 11, 2020
Publications
Hodgson Russ Trusts & Estates Alert

,

November 11, 2020

Hodgson Russ Trusts & Estates Alert

,

July 21, 2020

Hodgson Russ Real Estate Alert

,

June 25, 2020

Hodgson Russ Real Estate Alert

,

June 18, 2020

Hodgson Russ Real Estate Alert

,

May 11, 2020

Hodgson Russ Real Estate Alert

,

May 4, 2020

Hodgson Russ Real Estate Alert

,

April 20, 2020

Hodgson Russ Federal-International Tax Alert

,

April 10, 2020

Hodgson Russ Trusts & Estates Alert

,

April 8, 2020

Hodgson Russ Real Estate Alert

,

March 31, 2020

Hodgson Russ Trusts & Estates Alert

,

March 25, 2020

Hodgson Russ Banking & Finance Alert

,

March 24, 2020

Hodgson Russ Real Estate Leasing Alert

,

March 23, 2020

Hodgson Russ Trusts & Estates Alert

,

January 14, 2020

Hodgson Russ Trusts & Estates Alert

,

January 2, 2020

Hodgson Russ Trusts & Estates Alert

,

December 27, 2019

Hodgson Russ Trusts & Estates Alert

,

November 18, 2019

Estates and Trusts Alert

,

December 27, 2017