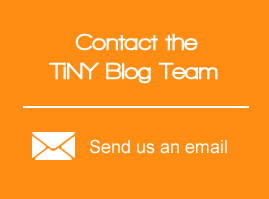 About This Blog
Taxes in New York (TiNY) is a blog by the Hodgson Russ LLP State and Local Tax Practice Group. The weekly reports are intended to go out within 24 hours of the Division of Tax Appeals' (DTA) publication of new ALJ Determinations and Tribunal Decisions. In addition to the weekly reports TiNY may provide analysis of and commentary on other developments in the world of New York tax law.
Stay Connected
Showing 3 posts from February 2019.
This Valentine's Day saw the DTA post four ALJ Determinations. Nothing says "I love you" like four ALJ Determinations when not a single one involves timeliness!
Despite the cold weather last week, we had four ALJ Determinations and one ALJ Order to review this week. Four of the five are on dull-as-dishwater timeliness issues. Which is why last Friday, in an effort to make it more fun to review/edit the summaries before posting them, TiNY's senior editor created the "timeliness game" in which he did a shot of Jack Daniels every time any word with "timely" as its base (e.g. untimely, timeliness, timely) appeared in a summary.
And that is why this wasn't posted until Monday.
This week we had one Tribunal Decision and three ALJ Determinations.