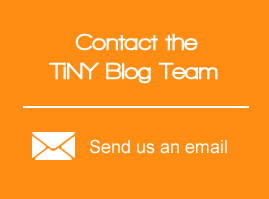 About This Blog
Taxes in New York (TiNY) is a blog by the Hodgson Russ LLP State and Local Tax Practice Group. The weekly reports are intended to go out within 24 hours of the Division of Tax Appeals' (DTA) publication of new ALJ Determinations and Tribunal Decisions. In addition to the weekly reports TiNY may provide analysis of and commentary on other developments in the world of New York tax law.
Stay Connected
Emma M. Savino
Associate
esavino@hodgsonruss.com
716.848.1559
Emma Savino is an associate in the State and Local Tax Practice. She handles disputes involving the New York State and City Tax Departments and counsels businesses and …
Showing 26 posts by Emma M. Savino.
This we week have ten (?!) orders. There are really only two issues in the ten orders, so I've condensed the summaries down to two: one covering two of the orders and the other covering the other eight orders. I would never ask our valued readers (all twelve or so of you) to suffer through eight of the exact same summaries.
This week we have two decisions and a determination. One of the decisions and the determination are basically timies (yawn), but the other decision deserves closer consideration.
This week we have a handful of sales tax cases, much to Joe's delight. Since some of them are less-than-exciting timies, we decided to let him off easy and spread the cases around this week, so you'll get a bit from each of us. Unlike Joe (did we tell you that he likes sales tax . . . a lot?), we expect you'll be able to contain your enthusiasm.
Also, from the DTA's website:
"This year, Roberta Moseley Nero [President of the Tax Appeals Tribunal] received the Lawrence L. Lasser award in recognition of outstanding service to the National Conference of State Tax Judges at its annual meeting of state tax judges and tax tribunal members. This meeting is sponsored by the Lincoln Institute of Land Policy, a nonprofit organization that seeks to improve quality of life through the effective use, taxation, and stewardship of land. The award is named for Lawrence L. (Larry) Lasser, the first Presiding Judge of the Tax Court of New Jersey and one of the founders of the National Conference of State Tax Judges."
Congratulations President Mosely Nero!
Happy New Year TiNY readers! Not only has the year changed, but there are a few changes going on here at TiNY as well. You may have noticed a byline on the posts for the last few weeks and wondered what that was all about. Well, TiNY has added a new author to the mix, our own Joe Endres, to report on sales tax cases, and today is his debut!
I'm going out on a limb here, but I'm guessing that the DTA will not be issuing any cases next week because of the holiday – I may end up eating my words like I did after Thanksgiving. But as we gear up for the holidays, I thought it would be appropriate to do a holiday movie quote after each case - which may or may not be relevant or typical quotes you think of when you think holiday movie.
Apparently the DTA doesn't take Black Friday off. Our office was closed that day, and I am Thankful for that (see what I did there?). But the DTA was open for business, and, after a week without any cases, it posted five determinations on Friday. So, assuming the DTA posts cases on Thursday, you'll get a double-dose of TiNY this week. The Pilgrims should have had it so good!
After the almost 80 page determination last week, I think the DTA decided to take it easy this week, so we just have one determination. On the plus side, it's not a timy and the petitioner prevailed.
Three determinations this week and one ALJ order from last week that wasn't posted last week. We wish we could say there was something special in any of the cases. But really, there's not.
No ALJ determinations or Tribunal decisions were posted last week, ergo we did not waste your time sending out a TiNY Report. This week there are two new Tribunal Decisions (hooray!). And after we started to write this edition, the DTA posted four new ALJ Determinations, three from October 3 (where were they last week?) and one from October 10.
Every single Decision and Determination this week is a timy. So this week, instead of the TiNY Report, I think it is more accurate to call it the Timy Report.
Also, we noticed that Finding of Fact 1 of the four "Towers" determinations from last week still refers to a petition with "a United States Postal Service (USPS) postmark dated December 18, 2019." If that is a correct date, then USPS postmarks have been proven to be fallible. If that is not a correct date, then we can only assume that none of TiNY's readers has reached out to the ALJ in those cases to let him know there is a typo.