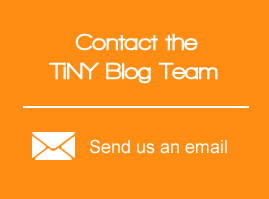 About This Blog
Taxes in New York (TiNY) is a blog by the Hodgson Russ LLP State and Local Tax Practice Group. The weekly reports are intended to go out within 24 hours of the Division of Tax Appeals' (DTA) publication of new ALJ Determinations and Tribunal Decisions. In addition to the weekly reports TiNY may provide analysis of and commentary on other developments in the world of New York tax law.
Stay Connected
Emma M. Savino
Associate
esavino@hodgsonruss.com
716.848.1559
Emma Savino is an associate in the State and Local Tax Practice. She handles disputes involving the New York State and City Tax Departments and counsels businesses and …
Showing 40 posts by Emma M. Savino.
'Tis the season for giving, and the DTA was in the giving mood last week, lavishing us with eight determinations (one for each day of Hanukkah) and two orders (one for each Buffalo Bills win in December—so far.)
In this installment, Joe Endres tries his hand at the art of the obscure pop culture reference. And we're taking two new authors, Katie Piazza and Tyler Gately, for test drives. Enjoy!
And so the "month of misery" continues – actually it might be longer than a month, time no longer has meaning, well, except when it comes to statutory notices. This week we have just one determination and it deals with timeliness issues (obviously).
With apologies to Dickens: "They were the best of timies, they were the worst of timies, but most of all . . . they were timies, and I despair." Despite having a mix of decisions, determinations, and an ALJ order, with the exception of tax-protestor case, every case this week involves a timie – so don't blame the messenger.
Anyway, from all of us here at TiNY, we hope that everyone had a safe and socially-distant Labor Day long weekend.
There are just two ALJ orders and a Determination this week. Even with the light output we are a few days late publishing. And this is totally the senior editor's fault (who is writing here) as I was helping my son change his domicile from the City to Miami, FL. "The City" in this instance is Bethesda, MD. So there is no need for my friends at the Division to investigate further. But as a consequence of rendering assistance to my son, I am now compelled to quarantine in my home for the next several days. As it turns out, my quarantining is just like my non-quarantining: I spend my days in the living room with my computer and two monitors talking taxes with people on the phone.
In any event, I will try to get these out to our twelve regular readers more promptly in the future.
This week's offerings include two decisions from the Tax Appeals Tribunal. I'm a fan of the Tribunal, and I love to see it tackle difficult issues such as the ones presented this week. One deals with the mostly factual issue of whether a petitioner was a responsible person liable for a business's withholding taxes. The other deals with the legal issue of whether a non-US affiliate of Disney would not, for New York franchise tax purposes, be required to add back to income royalty payments it made to an affiliate. Reasonable minds may differ, and (with due respect to the Tribunal) you will see below that I surmise that both cases could have been decided differently.
The output this week from the DTA is a bit lackluster – just two determinations, and both of them are timies.
I'm writing solo this week from the Great White North (aka Canada), and my computer keeps trying to auto-correct "timies" to "Timmies." Our readers who haven't enjoyed the pleasure of its semi-massed produced donuts (a far cry from the delicious fried-dough confections lovingly produced at Paula's) and coffee, may be unaware that the donut shop chain "Tim Hortons" is "Timmies" in the local vernacular. I am not a huge fan, although I find the coffee in the Canadian Timmies palatable—likely because of the cream's higher fat content.
I'm currently in the birth place of Timmies, and one can't go more than a few blocks without being in front of another Tim Hortons. If I wasn't in quarantine, I could walk to one of the five(!) Timmies within a one-mile radius of my temporary home office. So, I'm wondering if my computer's GPS knows when I've come to Canada and somehow adjusts the autocorrect lexicon and preferences to reflect the change of venue. If so . . . I'm totally impressed with the technology!
Anyway, now that you know that I wrestle with my computer every time I try to spell the word "timies," here are two run-of-the-mill timies.
Mea culpa, baby! Yes, your senior editor, who was in charge last week, neglected to post a summary of the solitary timy ALJ Order that hit the DTA's website last week. There were many, many priorities in front of TiNY last week. And many, many phone calls from CPAs wondering just how one is supposed to apply New York's "de-coupling" from the CARES Act in practice. Not an excuse . . . an explanation. We stand behind the timeliness of our publication. So feel free to contact the senior editor (at tiny@hodgsonruss.com) to request a ratable refund of the subscription fee you pay. He has agreed to pay these out of his own pocket!
There are two decisions, four determinations, and last week's order to report on this week. I was hoping to report that the Tribunal had continued down a path away from the "only reasonable construction standard," but . . . no.
Pretty small output from the DTA this week, but maybe that's just the DTA's present to us (well, me) before a long weekend.
From all your authors at TiNY, we hope everyone has a safe and socially distant Fourth of July Weekend!
Below are Emma's reports on a Tribunal decision and a very rare Tribunal order. The last time we saw a Tribunal order was in 2018.
But before we get into all that, let me tell a true story about my trip back to the office on Friday. My visit to the office was necessary because I needed to get out a document with a "wet" signature. While I was there, I looked through the hard-copy mail that had been previously scanned and emailed to me. I do this from time to time to make sure that no time sensitive documents have missed my consideration. One of the documents was a Notice and Demand for $500,000 issued to one of our residency clients. It should not have been issued because the client (through Hodgson Russ) filed a timely request for conciliation conference. And once we drew the Department's attention to the error, the Notice was promptly and courteously rescinded. The point of this story is not that a Notice had been issued in error, or that it had been rescinded, but that the Department sent an insert with the Notice requesting that my nonresident client sign up at http://donatelife.ny.gov/register to be a New York organ donor.
There's nothing wrong with being an organ donor. I am registered with New York as an organ donor. And if you are reading this and live in New York, I encourage you to register as a donor too (just go to the link in the last paragraph). But it seems a little over the top for New York to ask a person who moved (or even just claimed to have moved) out of the State for a literal "pound of flesh" in addition to resident taxes and interest. It used to be that penalties were rare. Now penalties are the norm and the State wants your kidneys too!
Four determinations and three ALJ Orders this week. That's a pretty big haul. But the cases were yawners from a substantive legal perspective. Timies galore!