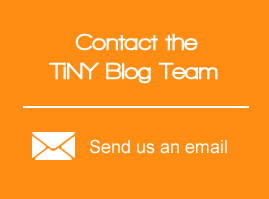 About This Blog
Taxes in New York (TiNY) is a blog by the Hodgson Russ LLP State and Local Tax Practice Group. The weekly reports are intended to go out within 24 hours of the Division of Tax Appeals' (DTA) publication of new ALJ Determinations and Tribunal Decisions. In addition to the weekly reports TiNY may provide analysis of and commentary on other developments in the world of New York tax law.
Stay Connected
Showing 4 posts from February 2020.
One Determination this week, but it is worthy.
This we week have ten (?!) orders. There are really only two issues in the ten orders, so I've condensed the summaries down to two: one covering two of the orders and the other covering the other eight orders. I would never ask our valued readers (all twelve or so of you) to suffer through eight of the exact same summaries.
This week we have two determinations and two orders. It seems fitting that they came in pairs the day before Valentine's Day, but, unfortunately, there was no love for the taxpayers.
This week we have two decisions and a determination. One of the decisions and the determination are basically timies (yawn), but the other decision deserves closer consideration.