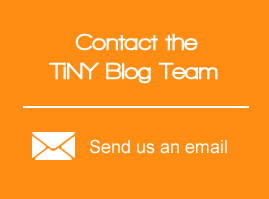 About This Blog
Taxes in New York (TiNY) is a blog by the Hodgson Russ LLP State and Local Tax Practice Group. The weekly reports are intended to go out within 24 hours of the Division of Tax Appeals' (DTA) publication of new ALJ Determinations and Tribunal Decisions. In addition to the weekly reports TiNY may provide analysis of and commentary on other developments in the world of New York tax law.
Stay Connected
TiNY Extra for October 30, 2018!
The Tribunal snuck-in an order on Monday, October 22. It wasn't posted until this week, so we didn't report it last Thursday.
TRIBUNAL ORDER
Matter of ERW Enterprises, Inc. et ux.; Division's Rep: Brian Evans; Taxpayer's Rep: Jeffrey Reina and Patrick Mackey; proposed amicus Rep: Carol Heckman and Carson Cooper; Article 20. Do you remember this cigarette tax case from last March? At the hearing level the ALJ determined that Petitioners were liable for significant penalties for transporting unstamped Native American cigarettes from one Native American reservation to another Native American reservation. Petitioners took an exception, and then the Seneca Nation of Indians (the "Seneca Nation") moved for permission to file an amicus brief with the Tribunal.
The Tribunal, having no amicus brief rules of its own, relied on the Court of Appeals' rules to determine it would permit the amicus brief. Key quote: "[T]he unique historical perspective of a federally recognized Indian nation, together with the Seneca Nation's familiarity with the complexity of the issues herein, lead us to conclude that the proposed amicus brief will be of assistance to this Tribunal." And issues abound in this case, including treaty interpretation, the sovereignty of Indian nations, the proper interpretation of the Tax Law, etc. Stay tuned!
Post a comment: