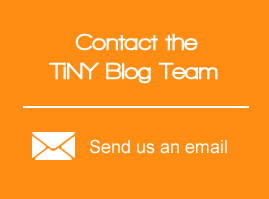 About This Blog
Taxes in New York (TiNY) is a blog by the Hodgson Russ LLP State and Local Tax Practice Group. The weekly reports are intended to go out within 24 hours of the Division of Tax Appeals' (DTA) publication of new ALJ Determinations and Tribunal Decisions. In addition to the weekly reports TiNY may provide analysis of and commentary on other developments in the world of New York tax law.
Subscribe Here to Never Miss a TiNY Blog
Stay Connected
TiNY Report for June 16, 2017
June 4-10 was a slow tax news week. There were no determinations or decisions during the week; so we have no Division of Tax Appeals action on which to report.
In other news:
A bill (H.R. 2887) was reintroduced in the US House of Representatives on June 12. Called the "No Regulation without Representation Act" , the amended bill would require a business to have a physical presence within a state before that state could exercise its taxing jurisdiction over the business. This is an effort to codify Quill v. North Dakota (S. Ct. 1992) and expand it to income taxes and regulatory obligations. The Congressional adoption of a statutory bright-line rule in the area of multi-state taxation is a wonderful idea. But the likelihood of such a bill becoming law is statistically low.
Post a comment: