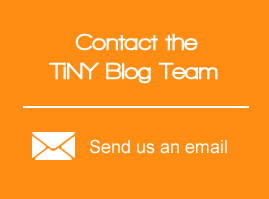 About This Blog
Taxes in New York (TiNY) is a blog by the Hodgson Russ LLP State and Local Tax Practice Group. The weekly reports are intended to go out within 24 hours of the Division of Tax Appeals' (DTA) publication of new ALJ Determinations and Tribunal Decisions. In addition to the weekly reports TiNY may provide analysis of and commentary on other developments in the world of New York tax law.
Stay Connected
TiNY Report for May 11, 2017
A couple of determinations this week. No orders or decisions.
DETERMINATIONS
Matter of RJ Valente Gravel; Judge Galliher; Division's Rep: Brian Evans; Taxpayer's Rep: Joseph Zappone; Articles 12-A, 13-A, 28 & 29. The Division's partial denial of PBT and SUT refunds was sustained by Judge Galliher. There was testimony that the refund claims were mailed two years prior to the hand-delivery of copies to the Division. The Division, however, had no record of receiving the mailed claims. And, of course, the Taxpayer did not use certified or registered mail so there was no proof of mailing. So, the Judge found that it was proper for the Division to deny the portion of the claims that was time-barred.
Matter of Lee; Judge Maloney; Division's Rep: Anita Luckina; Taxpayer's Rep: Jamie Lee; Articles 28 & 29. The Division proved it mailed four Notices to the Taxpayer on September 10, 2013. The Department received the BCMS request a little more than two years later on September 15, 2015. BCMS dismissed the request as untimely by Order dated October 2, 2105. The ALJ petition was filed five months later on March 4, 2016. Late again. But hey, at least the Taxpayer is getting closer to a timely-filed document. Following some ups and downs, the Division proved the BCMS Order was mailed by showing its standard mailing practice for BCMS Orders and that they were followed in this case. Ultimately, the Judge found that the Petition was late and granted summary determination in favor of the Division.
Post a comment: