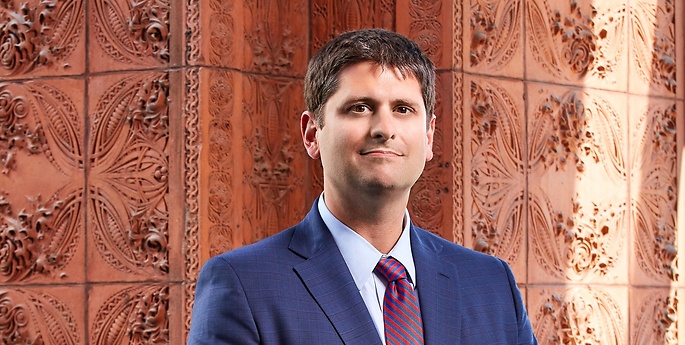 Christopher C. Canada
Partner
Practices & Industries
Education
Hobart College, B.A., Cum Laude
Case Western Reserve University School of Law, J.D.
Chris has focused his practice on public finance law since graduating from law school in 2001. He frequently acts as counsel to industrial development agencies (IDAs) and local development corporations throughout New York State. Chris counsels IDAs on a myriad of projects in connection with the granting of exemptions from real property taxes, sales and use taxes and mortgage recording tax, including commercial, manufacturing and renewable energy (wind and solar) projects. He routinely advises industrial development agencies on compliance with the requirements of the General Municipal Law, the Public Authorities Accountability Act of 2005 (PAAA) and the Public Authorities Reform Act of 2009 (PARA), including inquiries by the New York State Authorities Budget Office (ABO).
Chris has extensive experience acting as bond counsel to local development corporations and public authorities across New York State on tax-exempt and taxable revenue bond financings for the benefit of colleges and universities, charter schools, retirement communities, hospitals and other 501(c)(3) organizations in public offerings, limited offerings and direct purchases. His practice includes a strong focus on the federal tax laws and regulations pertaining to tax-exempt bonds, with particular emphasis on arbitrage, private use questions and post-issuance compliance. Chris has experience assisting issuers in connection with audits by the IRS relating to tax-exempt bonds.
Chris also frequently advises issuers and 501(c)(3) organizations on matters relating to continuing disclosure requirements under SEC Rule 15c2-12 and the federal securities laws. He frequently acts as bond counsel for municipalities and school districts throughout New York State in connection with the issuance of general obligation debt.
Chris has acted as underwriter's counsel throughout his career in tax-exempt and taxable bond offerings for projects in numerous states, including New York, Texas, Maryland and West Virginia.
Prior to joining Hodgson Russ, Chris was a member (partner) with Bond, Schoeneck & King, PLLC in Syracuse, New York. Prior to that, he was a senior associate with McKennon, Shelton & Henn LLP in Baltimore, Maryland.
Honors
Former Senior Editor, Case Western Reserve University School of Law Health Matrix: Journal of Law-Medicine
In the News
The Recorder

,

January 4, 2019
Publications
Hodgson Russ Bond Counsel Alert

,

August 31, 2020

Hodgson Russ Municipal and Education Alert

,

August 7, 2020

Hodgson Russ College & University Alert

,

July 31, 2020

Hodgson Russ Municipal Alert

,

June 22, 2020

Hodgson Russ Public Authority Alert

,

June 9, 2020

Hodgson Russ Municipal Alert

,

May 5, 2020

Hodgson Russ Bond Counsel Alert

,

April 27, 2020

Hodgson Russ Municipal Alert

,

April 14, 2020

Hodgson Russ Municipal Alert

,

April 10, 2020

Hodgson Russ Education, Municipal & Public Finance Alert

,

April 8, 2020

Hodgson Russ Public Authority Alert

,

April 3, 2020

Hodgson Russ Public Finance Alert

,

April 1, 2020

Hodgson Russ Municipal Alert

,

March 30, 2020

Hodgson Russ Municipal Alert

,

March 17, 2020

Hodgson Russ Municipal Alert

,

March 16, 2020

Hodgson Russ Municipal Alert

,

January 6, 2020

Hodgson Russ Municipal and Education Alert

,

October 21, 2019

Hodgson Russ Municipal Law Alert

,

May 22, 2019

Hodgson Russ Public Authority Alert

,

March 18, 2019

Hodgson Russ Public Authority Alert

,

March 14, 2019

Municipal Law Alert

,

February 27, 2019

Bond Counsel Alert

,

February 22, 2019

Municipal Law Alert

,

July 26, 2018

Central New York Business Journal

,

December 2015
Presentations & Events
Melville Marriott, Long Island, New York

,

November 14, 2019

Batavia, New York

,

September 10, 2019

Hodgson Russ, 140 Pearl St, Buffalo, NY 14202

,

April 24, 2018
Professional Associations
National Association of Bond Lawyers

New York State Government Finance Officers Association

New York State Association of School Business Officials

New York State Economic Development Council

Albany County Bar Association

Saratoga County Bar Association