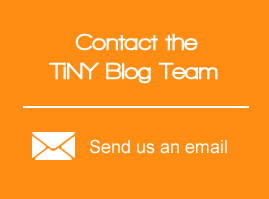 About This Blog
Taxes in New York (TiNY) is a blog by the Hodgson Russ LLP State and Local Tax Practice Group. The weekly reports are intended to go out within 24 hours of the Division of Tax Appeals' (DTA) publication of new ALJ Determinations and Tribunal Decisions. In addition to the weekly reports TiNY may provide analysis of and commentary on other developments in the world of New York tax law.
Stay Connected
Showing 4 posts from September 2020.
And so the "month of misery" continues – actually it might be longer than a month, time no longer has meaning, well, except when it comes to statutory notices. This week we have just one determination and it deals with timeliness issues (obviously).
The DTA's "month of misery" continues with five more determinations and an order dealing with (mostly) timeliness issues. I feel like Bill Murray three-quarter's of the way through "Groundhog Day." But instead of "I Got You Babe" by Sonny and Cher, the radio is playing "Time after Time" by Cyndi Lauper, and the chorus lyrics have been bastardized into something like:
If you're late and you file, you will get dismissed, timy after timy. Then TiNY will post a brief summary, timy after timy.
With apologies to Dickens: "They were the best of timies, they were the worst of timies, but most of all . . . they were timies, and I despair." Despite having a mix of decisions, determinations, and an ALJ order, with the exception of tax-protestor case, every case this week involves a timie – so don't blame the messenger.
Anyway, from all of us here at TiNY, we hope that everyone had a safe and socially-distant Labor Day long weekend.
From Chris: Our TiNY writing staff is still having problems getting our reports out. This is almost entirely the fault of the Senior Editor (a/k/a me). TiNY occupies a low spot on my priority totem these days. And last week, I was blind-sided by the DTA when it dumped nine(!) determinations onto the website rather late in the day on Thursday. Fortunately, two were sales tax cases that I could delegate to our TiNY sales tax correspondent, Joseph Endres. But that left seven determinations for me to summarize, and those seven weren't compelling reads. So for a while, it was "Welcome to Back Burner, NY, Pop. 7."
As a good will gesture (and to show we care) we'll be refunding our 12 or so readers 5% of the TiNY subscription fee they pay!