. . . we won the case, and made new law in the process.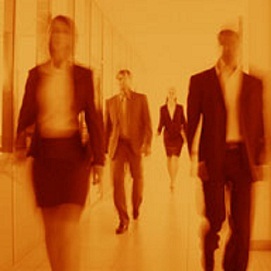 Ken Schroeder
Alumnus
Few can claim as distinguished a career as H. Kenneth Schroeder, Jr., currently a federal magistrate judge for the U.S. District Court for the Western District of New York. However, in characteristically humble fashion, the former U.S. attorney and former chair of Hodgson Russ's Litigation Practice attributes much of his extraordinary life to a fortunate confluence of happenstance, opportunity, and being in the right place at the right time.
Ken was a Hodgson Russ litigator between 1962 and 1969 and again between 1972 and 2000.
Describe your early career. What was your job like?
Shortly after I was hired out of law school by Hodgson Russ, I was selected for an intensive post-graduate program designed to train young lawyers as trial attorneys. It involved a full case load and classes at night to earn a certificate of proficiency in trial advocacy as well as a masters of law degree (an L.L.M.). When I completed that program, I was invited by the U.S. Department of Justice to work in the organized crime and racketeering section. Later, the Department of Justice sent me back into the U.S. Attorney's Office as a special prosecutor. In a relatively short time, having both defended as well as prosecuted cases in the U.S. District Court, I had acquired the equivalent of a decade of trial experience. Through the program, and my tenure with the DOJ, I handled a number of trials that I otherwise wouldn't have had the opportunity to do.
In 1969, an opening arose for a non-political appointment for a U.S. Attorney for the Western District of New York, and fortunately, I seemed to fit the bill. I was appointed to the position by President Nixon, and at that time, I became the youngest U.S. attorney in the country.
What was your most memorable experience in your career at Hodgson Russ?
We worked on many seminal cases, but what I appreciated most was the intellectual stimulation of the pre-trial research and trial preparation. I frequently visited company R&D facilities and manufacturing plants to prepare a case. We handled matters for big corporate clients that involved expert witnesses from a wide range of scientific disciplines. These were people who were renowned in their field, and brilliant. What I learned was fascinating, truly eye-opening. That was one of the beautiful things about the work, to learn about the science and the process of making a product – everything from furniture to building products to breakfast cereal – to see how things are conceived, and made, and done.
Were there any clients who made a particular impression on you, and why?
There were several large corporations with whom the firm had a longstanding relationship. Along with Hugh Russ, Sr., I defended one of the world's largest food companies against a suit brought by the FDA having to do with product labeling. We won the case, and made new law in the process. Afterward, the company presented me with a cereal box that had my image on it.
What advice do you have for young lawyers seeking to follow in your footsteps?
If you want to succeed, be prepared, stay focused, and find your niche. You need to throw yourself into your work and do it with passion. Most of all, find what gives you pleasure. If you are not enjoying what you do, you will not succeed.