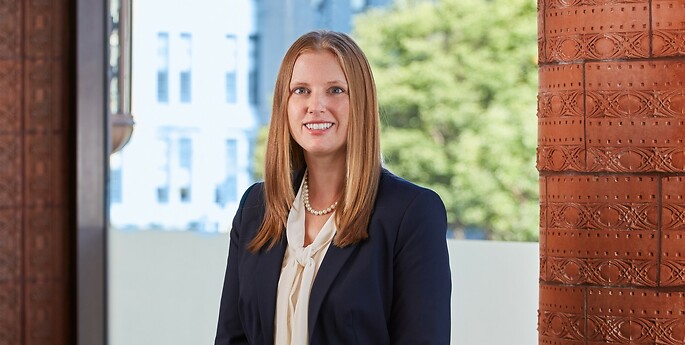 Andrea M. Gervais
Associate
Practices & Industries
Education
Union College, B.S.
Canisius College, M.S.
University at Buffalo School of Law, J.D., Summa Cum Laude
As an associate, Andrea provides clients with business-focused legal advice for commercial real estate development, commercial leasing, and real estate investment and financing.
Her experience includes having worked as an extern at the New York State Office of the Attorney General in the Division of State Counsel and as a law clerk at a local law firm. While attending UB Law School, she served as a research assistant and prior to that, Andrea taught science to middle and high school students in both the Bronx and Buffalo.
Honors
Listed, Upstate New York Super Lawyers Rising Stars, (Real Estate) 2021

Harry A. Rachlin Prize in Real Property Law and Real Estate Transactions, 2016
Advanced legal writing and research fellow, University at Buffalo School of Law
In the News
Buffalo Business First

,

June 25, 2021

Buffalo Business First

,

September 11, 2020
Press Releases
Hodgson Russ Press Release

,

August 20, 2021
Publications
Hodgson Russ Real Estate Alert

,

June 25, 2020

Hodgson Russ Real Estate Alert

,

June 18, 2020

Hodgson Russ Banking & Finance Alert

,

June 4, 2020

Hodgson Russ Banking & Finance Alert

,

May 26, 2020

Hodgson Russ Banking & Finance Alert

,

May 18, 2020

Hodgson Russ Banking & Finance Alert

,

May 13, 2020

Hodgson Russ Real Estate Alert

,

May 11, 2020

Hodgson Russ Real Estate Alert

,

May 4, 2020

Hodgson Russ Banking & Finance Alert

,

April 24, 2020

Hodgson Russ Banking & Finance Alert

,

April 24, 2020

Hodgson Russ Real Estate Alert

,

April 20, 2020

Hodgson Russ Banking & Finance Alert

,

April 10, 2020

Hodgson Russ Banking & Finance Alert

,

April 8, 2020

Hodgson Russ Real Estate Alert

,

March 31, 2020

Hodgson Russ Banking & Finance Alert

,

March 30, 2020

Hodgson Russ Banking & Finance Alert

,

March 30, 2020

Hodgson Russ Banking & Finance Alert

,

March 24, 2020

Hodgson Russ Real Estate Leasing Alert

,

March 23, 2020

Hodgson Russ Cross-Border Finance Alert

,

January 8, 2020

Buffalo Business First

,

January 2, 2020

Banker Bulletin Alert

,

January 31, 2019

Cross-Border Finance Alert

,

November 13, 2018