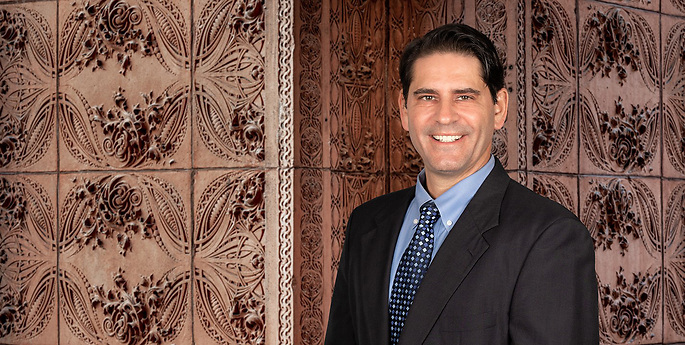 John A. Alessi
Partner, Municipal Finance & Special Districts Practice Leader
Practices & Industries
Education
Canisius College, B.S., magna cum laude
University at Buffalo School of Law, J.D.
John represents counties, cities, towns, villages, school districts, fire districts, utility districts, underwriters, and trustees on a wide range of general obligation bond financings. He has worked on complex refunding matters, tax and revenue note financings, and large capital project financings. He is also heavily involved in the planning of school and municipal projects and works closely with municipal advisors, architects and engineers, bond insurers, verification agents, escrow agents, and other market professionals.
John carries on the tradition of the public finance practice started by his father, Richard D. Alessi, who represented a large number of municipal issuers in Western New York for 40 years.
Honors
2013 Upstate New York Super Lawyers Rising Stars
Leadership Buffalo Class of 2011
Press Releases
Publications
Hodgson Russ Education Alert 

,

July 21, 2023

Hodgson Russ Education Alert

,

April 18, 2023

Hodgson Russ Municipal Alert

,

November 28, 2022

Hodgson Russ Education Alert

,

October 18, 2022

Hodgson Russ Education Alert 

,

June 24, 2022

Hodgson Russ Municipal Alert

,

May 16, 2022

Hodgson Russ Renewable Energy & Municipal Alert

,

May 3, 2022

Hodgson Russ Municipal and Education Alert

,

April 19, 2022

Hodgson Russ Municipal Alert

,

October 29, 2021

Hodgson Russ Education Alert

,

September 2, 2021

Hodgson Russ Education Alert

,

August 6, 2021

Hodgson Russ Education and Media & First Amendment Alert

,

June 23, 2021

Hodgson Russ Education Alert

,

March 8, 2021

Hodgson Russ Education Alert

,

February 22, 2021

Hodgson Russ Education Alert

,

February 17, 2021

Hodgson Russ Education Alert 

,

December 1, 2020

Hodgson Russ Bond Counsel Alert

,

August 31, 2020

Hodgson Russ Municipal and Education Alert

,

August 7, 2020

Hodgson Russ Municipal Alert

,

June 22, 2020

Hodgson Russ Public Authority Alert

,

June 9, 2020

Hodgson Russ Education Alert

,

June 8, 2020

Hodgson Russ Education Alert

,

June 5, 2020

Hodgson Russ Education Alert

,

May 13, 2020

Hodgson Russ Municipal Alert

,

May 5, 2020

Hodgson Russ Education Alert

,

May 2, 2020

Hodgson Russ Bond Counsel Alert

,

April 27, 2020

Hodgson Russ Municipal Alert

,

April 14, 2020

Hodgson Russ Municipal Alert

,

April 10, 2020

Hodgson Russ Education, Municipal & Public Finance Alert

,

April 8, 2020

Hodgson Russ Public Authority Alert

,

April 3, 2020

Hodgson Russ Public Finance Alert

,

April 1, 2020

Hodgson Russ Education Alert

,

March 31, 2020

Hodgson Russ Municipal Alert

,

March 30, 2020

Hodgson Russ Education Alert

,

March 30, 2020

Hodgson Russ Municipal Alert

,

March 17, 2020

Hodgson Russ Municipal Alert

,

March 16, 2020

Hodgson Russ Municipal Alert

,

January 6, 2020

Hodgson Russ Municipal and Education Alert

,

October 21, 2019

Hodgson Russ Education Alert

,

June 14, 2019

Hodgson Russ Municipal Law Alert

,

May 22, 2019

Municipal Law Alert

,

February 27, 2019

Bond Counsel Alert

,

February 22, 2019

Municipal Law Alert

,

July 26, 2018

Education Law Alert

,

July 22, 2011

Education Law Alert

,

July 8, 2011

Municipal Alert

,

May 19, 2006
Presentations & Events
Buffalo Marriott Niagara 1340 Millersport Hwy, Amherst, NY 14221

,

January 13, 2023

Millennium Hotel, 2040 Walden Avenue, Buffalo NY 14225

,

January 17, 2020

Millennium Hotel, 2040 Walden Avenue, Cheektowaga, NY 14225

,

May 16, 2019

Millennium Hotel Buffalo

,

January 18, 2019

Exempt Organizations Conference

Amherst, New York

,

November 2, 2018

Millennium Hotel, 2040 Walden Avenue, Cheektowaga, NY 14225

,

May 17, 2018

Hodgson Russ, 140 Pearl St, Buffalo, NY 14202

,

April 24, 2018

Capital Asset Management Through The Issuance Of General Obligation Notes And Bonds--An Overview

Millennium Hotel Buffalo, 2040 Walden Ave, Buffalo, NY

,

January 12, 2018

Preparing for IRS and SEC Scrutiny: Procedures and Training

Buffalo, NY

,

May 11, 2017

Cheektowaga, New York

,

January 13, 2017

Cheektowaga, NY

,

May 17, 2016

Millennium Hotel Buffalo, 2040 Walden Ave, Buffalo, NY

,

January 15, 2016

Preparing for IRS and SEC Scrutiny: Procedures and Training

Buffalo, NY

,

December 2, 2015

Millennium Hotel Buffalo, 2040 Walden Ave, Buffalo, NY

,

January 16, 2015

Preparing for IRS and SEC Scrutiny: Procedures and Training

Amherst, NY

,

December 30, 2014

Buffalo, NY

,

May 22, 2014

Buffalo, NY

,

January 17, 2014

Buffalo, NY

,

May 16, 2013

Buffalo, NY

,

January 18, 2013

Buffalo, NY

,

May 17, 2012

Buffalo, NY

,

August 29, 2011

Cheektowaga, NY

,

May 12, 2011

Buffalo, NY

,

January 14, 2011

Cheektowaga, NY

,

May 26, 2010

Buffalo, NY

,

January 15, 2010

Buffalo, NY

,

January 9, 2009
Professional Associations
National Association of Bond Lawyers
Government Finance Officers Association
New York State Association of School Business Officials
Association of Towns of the State of New York
American Bar Association
New York State Bar Association
Bar Association of Erie County: Municipal Committee and School Law Committee (former Secretary)