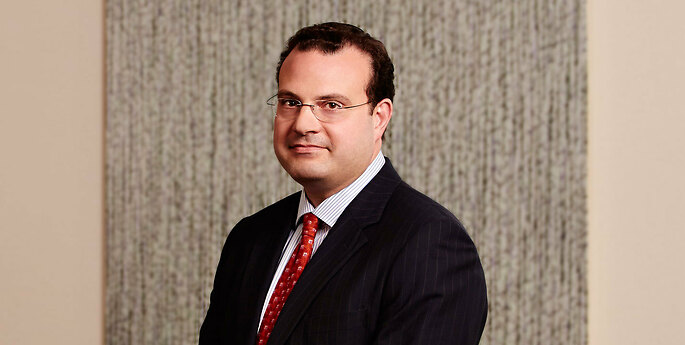 John L. Sinatra, J
r

.

Partner
Practices & Industries
Admissions
New York
U.S. Supreme Court
U.S. Courts of Appeals for the Second, Sixth, and Eighth Circuits
U.S. District Courts for the Northern, Southern, Eastern, and Western Districts of New York and

Northern District of Ohio

Ohio (inactive)
Clerkships
New York Court of Appeals, 1996-1998
Education
University at Buffalo, B.A., Magna Cum Laude
University at Buffalo School of Law, J.D., Cum Laude
John handles complex cases with uncompromising dedication and integrity. He has played a substantial role in the representation of numerous Fortune 500 companies, individuals, and other significant clients in high-stakes, multijurisdictional litigation. John has also successfully mediated complex litigation with open legal questions and difficult questions of fact. He has extensive experience in litigation involving product liability claims, class actions, the False Claims Act, forum disputes, supply and indemnification agreements, unfair competition claims, bankruptcy-related issues, and other commercial disputes. John also has counseled operators in the gaming industry.
John's successful engagements include the trial and appeal overturning a $96 million Texas jury verdict in litigation over airplane engine crankshafts; a $23 million damages award in a trial over improper trust investments; a significant False Claims Act grant fraud settlement involving effort reporting and other issues at a major university; the dismissal of a New Jersey False Claims Act case, affirmed on appeal; and the defense of numerous suits claiming hundreds of millions of dollars of steel frame building damage arising from the 1994 Northridge, California, earthquake.
Prior to joining Hodgson Russ, John was appointed to the General Counsel's Office in the U.S. Department of Commerce to serve as the third-ranking attorney in its 400-lawyer department, where he focused on defending the department against various Congressional investigations. Before serving at the Commerce Department, John was a litigator at Jones Day.
Honors
Listed, Best Lawyers in America (Commercial Litigation) 2018 - 2020
Listed, Upstate New York Super Lawyers, 2017 - 2019
Past president, Cleveland Association of Phi Beta Kappa
Former notes and comments editor, Buffalo Law Review
Professional Associations
New York State Bar Association