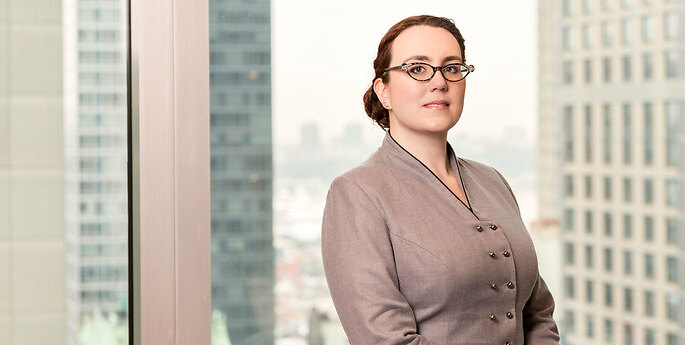 Kathryn A. Tiskus
Senior Associate
Practices & Industries
Admissions
New York
U.S. District Court for the Southern District of New York
Education
Harvard College, B.A.
Harvard Law School, J.D.
Kathryn has a trial-focused practice ranging from contract disputes to white-collar criminal defense and investigations. Kathryn has particular experience with audit defense work, cases involving structured finance, and suits involving defendants located outside the United States.
Prior to joining Hodgson Russ, Kathryn worked as a litigation associate in the New York City office of a large international law firm. She also interned at the U.S. Department of Justice Criminal Division, Office of Policy and Legislation; Wilmerhale Legal Services Predatory Lending and Bankruptcy Unit; the Office of the Attorney General of Massachusetts; and the National Consumer Law Center.
News
Press Release

,

January 11, 2016
Presentations
Understanding New York State Tax Issues of 2019

The Harvard Club 35 W. 44th Street, New York, NY

,

June 12 - August 7, 2019

The Offices of Hodgson Russ LLP, 1540 Broadway, 24th Floor, New York, NY

,

September 17, 2015
Publications
Home Care Alert

,

May 7, 2019

Home Care Alert

,

May 7, 2019

Home Care Alert

,

May 7, 2019

Home Care Alert

,

May 7, 2019

Home Care Alert

,

May 7, 2019

Home Care Alert

,

May 7, 2019