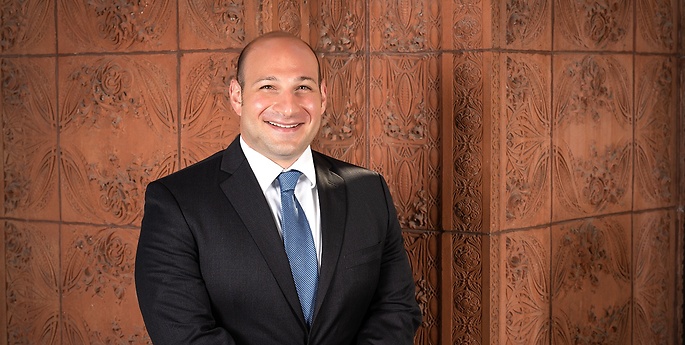 Max R. Lafer
Senior Associate
Education
Binghamton University, B.A., Cum Laude, Dean's List
State University of New York at Albany, M.A., Cum Laude
University at Buffalo School of Law, J.D.
Max is a member of the firm's Corporate & Business Practice. He has represented domestic and international clients in a variety of business transactions and general corporate issues, with a particular focus on counseling middle market, privately held businesses.
Prior to joining Hodgson Russ, Max was an attorney with MendenFreiman in Atlanta, Georgia, where he focused his practice on representing small and medium sized businesses on a variety of corporate and transactional matters, including business and corporate representation, entity structuring, incentive plans, license agreements, trademark and copyright clearance and related registration.
Max exclusively practices U.S. law and is admitted to practice in Georgia and New York.
Honors
Listed,

Upstate New York Super Lawyers

Rising Stars, (Business / Corporate) 2020

Georgia Trend Magazine, Legal Elite for Corporate Law, 2017
Press Releases
Hodgson Russ Press Release

,

September 8, 2020

Press Release

,

August 29, 2018
Publications
Hodgson Russ Food & Beverage Alert

,

September 23, 2020

Hodgson Russ Renewable Energy Alert

,

September 22, 2020

Hodgson Russ Renewable Energy Alert

,

September 17, 2020

Hodgson Russ Renewable Energy Alert

,

September 10, 2020

Hodgson Russ Food & Beverage Alert

,

August 31, 2020

Hodgson Russ Healthcare and Cybersecurity & Privacy Alert

,

August 14, 2020

Hodgson Russ Renewable Energy Alert

,

August 6, 2020

Hodgson Russ Renewable Energy Alert

,

July 28, 2020

Hodgson Russ Renewable Energy Alert

,

July 24, 2020

Hodgson Russ Renewable Energy Alert

,

July 20, 2020

Hodgson Russ Corporate Governance & Compliance Alert

,

June 30, 2020

Hodgson Russ Brownfield Redevelopment Alert

,

June 29, 2020

Hodgson Russ Healthcare Alert

,

June 25, 2020

Hodgson Russ Renewable Energy Alert

,

June 19, 2020

Hodgson Russ Renewable Energy Alert

,

June 12, 2020

Hodgson Russ Renewable Energy Alert

,

June 9, 2020

Hodgson Russ Renewable Energy Alert

,

June 3, 2020

Hodgson Russ Renewable Energy Alert

,

June 2, 2020

Hodgson Russ Renewable Energy Alert

,

May 26, 2020

Hodgson Russ Renewable Energy Alert

,

May 20, 2020

Hodgson Russ Renewable Energy and Construction Alert

,

May 15, 2020

Hodgson Russ Renewable Energy Alert

,

May 15, 2020

Hodgson Russ Healthcare Alert

,

May 11, 2020

Hodgson Russ Renewable Energy Alert

,

May 6, 2020

Hodgson Russ Healthcare Alert

,

May 6, 2020

Hodgson Russ Renewable Energy Alert

,

April 27, 2020

Hodgson Russ Healthcare Alert

,

April 24, 2020

Hodgson Russ Renewable Energy Alert

,

April 23, 2020

Hodgson Russ Renewable Energy Alert

,

April 21, 2020

Hodgson Russ Healthcare Alert

,

April 21, 2020

Hodgson Russ Renewable Energy Alert

,

April 20, 2020

Hodgson Russ Renewable Energy Alert

,

April 16, 2020

Hodgson Russ Healthcare Alert

,

April 10, 2020

Hodgson Russ Healthcare Alert

,

April 9, 2020

Hodgson Russ Renewable Energy Alert

,

April 9, 2020

Hodgson Russ Healthcare Alert

,

April 8, 2020

Hodgson Russ Food & Beverage Alert

,

April 7, 2020

Hodgson Russ Food & Beverage Practice Alert

,

April 3, 2020

Hodgson Russ Renewable Energy Alert

,

April 3, 2020

Hodgson Russ Renewable Energy Alert

,

April 2, 2020

Hodgson Russ Healthcare & OSHA Alert

,

April 2, 2020

Hodgson Russ Renewable Energy Alert

,

April 1, 2020

Hodgson Russ Healthcare Alert

,

March 31, 2020

Hodgson Russ Renewable Energy Alert

,

March 30, 2020

Hodgson Russ Healthcare Alert

,

March 24, 2020

Hodgson Russ Corporate Alert

,

March 23, 2020

Hodgson Russ Healthcare Alert

,

March 20, 2020

Hodgson Russ Healthcare Alert

,

March 18, 2020

Hodgson Russ Food & Beverage Alert

,

March 16, 2020

Hodgson Russ Healthcare Alert

,

March 9, 2020

Hodgson Russ Renewable Energy Alert

,

February 26, 2020

Hodgson Russ Renewable Energy Alert

,

February 24, 2020

Hodgson Russ Renewable Energy Alert

,

February 10, 2020

Hodgson Russ Renewable Energy Alert

,

February 4, 2020

Hodgson Russ Renewable Energy Alert

,

January 30, 2020

Hodgson Russ Renewable Energy and Municipal Alert

,

January 29, 2020

Hodgson Russ Renewable Energy Alert

,

January 22, 2020

Hodgson Russ Environmental and Renewable Energy Alert

,

January 21, 2020

Hodgson Russ Renewable Energy and Muncipal Law Alert

,

January 6, 2020

Hodgson Russ Renewable Energy Alert

,

January 6, 2020

Hodgson Russ Renewable Energy Alert

,

December 19, 2019

Hodgson Russ Renewable Energy and Muncipal Law Alert

,

December 16, 2019

Hodgson Russ Renewable Energy Alert

,

December 12, 2019

Petition is first move towards New York's aggressive goal of 6,000 Megawatts of solar by 2025

Hodgson Russ Renewable Energy Alert

,

December 4, 2019

Hodgson Russ Renewable Energy Alert

,

December 2, 2019

Hodgson Russ Healthcare Alert

,

November 6, 2019

Hodgson Russ Healthcare Alert

,

November 6, 2019

Hodgson Russ Renewable Energy Alert

,

November 6, 2019

Hodgson Russ Healthcare Alert

,

November 6, 2019

Hodgson Russ Renewable Energy Alert

,

November 1, 2019

Hodgson Russ Renewable Energy Alert

,

October 31, 2019

Hodgson Russ Renewable Energy Alert

,

October 18, 2019

Hodgson Russ Renewable Energy and Environmental Alert

,

October 8, 2019

Hodgson Russ Renewable Energy Alert

,

October 7, 2019

Agriculture Alert

,

November 6, 2018
Professional Associations
ABA – Member of Business and Technology Sections
State Bar of Georgia
Ontario Bar Association