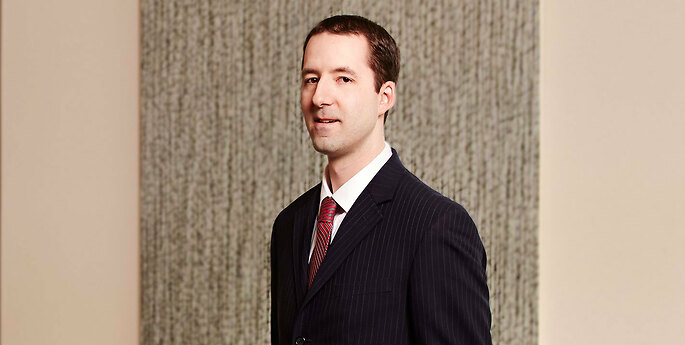 Michael E. Reyen
Senior Associate
Areas of Practice
Industry Groups
Admissions
New York
U.S. District Courts for the Southern, Northern, and Western Districts of New York
U.S. Bankruptcy Courts for the Southern, Northern, and Western Districts of New York
Education
Colgate University, B.A.
University at Buffalo, M.A.
University at Buffalo School of Law, J.D., Summa Cum Laude
Michael represents companies, developers, landlords, tenants, financial institutions, municipalities, and nonprofit organizations in a wide range of commercial real estate matters, including acquisition, development, financing, leasing, and construction.
In connection with his commercial real estate practice, Michael has also counseled clients in the following specialty areas of law:
Acquisition and financing of multi-family housing, including large portfolio transactions.
Construction law matters, regularly representing owners and developers in construction and design contract negotiations.
State and local tax incentive programs, including with industrial development agencies.
Telecommunication leasing, with a focus on representing tenants.
Large-scale energy projects.
Municipal real property transactions.
Real property tax exemptions for not-for-profit corporations.
Michael also has experience representing corporate trustees on the closing of complex bond transactions.
In addition, Michael has experience in bankruptcy matters, loan workouts, and restructurings, with a focus on representing lenders, trustees, special servicers, and other financial institutions.
Prior to joining Hodgson Russ, Michael was an associate at a national law firm. Before attending law school, he was a bank officer and senior auditor with a major financial institution operating in upstate New York and northeastern Pennsylvania.
Honors
Listed, Upstate New York Super Lawyers Rising Stars, 2016 - 2018
Publications Editor, Buffalo Law Review, 2008-2009
News
MortgageOrb

,

October 9, 2018

Press Release

,

August 20, 2018

Press Release

,

September 6, 2017

Press Release

,

August 31, 2016

Buffalo Business First

,

March 11, 2016
Presentations
Hyatt Place - Buffalo/Amherst

,

November 15, 2018

Hodgson Russ LLP

,

October 23, 2018

Commercial Lease Law: Premises Liability & Allocation of Risk

Disruptive Technologies? The Use of Crowdfunding, Peer Lending and Online Portals in Real Estate and Finance Transactions

Urban Land Institute WNY

,

July 20, 2016

M&A Trends: What You Need to Know When Negotiating and Drafting Commercial Leases
Publications
Renewable Energy Alert

,

February 13, 2019

Banker Bulletin Alert

,

January 31, 2019

Cross-Border Finance Alert

,

January 29, 2019

Renewable Energy Alert

,

November 20, 2018

Cross-Border Finance Alert

,

November 13, 2018

Telecommunications Alert

,

October 5, 2018

American Banker

,

March 26, 2018

The Bulletin

,

November 29, 2017

Buffalo Business First

,

March 11, 2016

Talk of the Towns

,

March 2015

Cleantech Alert

,

February 13, 2015

Commercial Real Estate Development

,

Winter 2014

American Banker

,

June 16, 2014

Benefitting From PMSI in Inventory...Understanding the Complexities Is Key

State Tax Notes

,

March 31, 2014

Talk of the Towns

,

October 2013

Intercreditor Agreements Face Bankruptcy Court Scrutiny - A Cautionary Tale

Pratt's Journal of Bankruptcy Law

,

May/June 2012

Getting the Gist of GIT

U.S. Chapter 15 Judge's Denial of Worldwide Extension of Automatic Stay - Analysis of the In re JSC BTA Bank Decision and Its Impact on the Scope of the Automatic Stay Under Chapter 15

Insolvency News, a publication of the Ontario Bar Association 

,

October 2010

U.S. Chapter 15 Judge's Application of Principles of Comity Provide a Basis for Enforcement of Canadian Orders within the United States - Analysis of In re Metcalfe & Mansfield Alternative Investments

Insolvency News, a publication of the Ontario Bar Association 

,

May 2010

Bankruptcy, Restructuring & Commercial Litigation Alert

,

March 19, 2010

U.S. Bankruptcy Law Update: General Growth - A Model for Secured Debt Restructuring and Preservation of Equity in Real Estate Investment Trusts

Insolvency News, a publication of the Ontario Bar Association 

,

January 2010
Professional Associations
Western New York Commercial Association of Realtors
Bar Association of Erie County
Community & Pro Bono
President, United Church Manor Housing Development Fund Company, Inc. Board of Directors