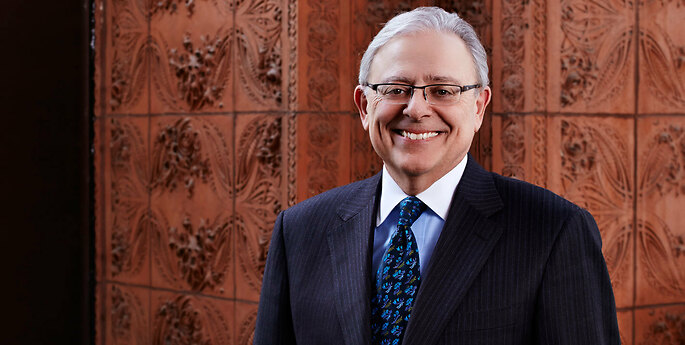 Joseph L. Braccio
Partner; Employment, Benefits & Immigration Practice Area Leader
Areas of Practice
Industry Groups
Admissions
New York
U.S. District Court for the Western District of New York
Clerkships
New York State Appellate Division, Fourth Department
Education
B.A., Hobart College
J.D., cum laude, Pace University
Joe is the practice area leader for the firm's Employee Benefits, Immigration, and Labor & Employment Practice Groups. Since 1986, Joe has counseled private sector employers on the full range of labor and employee relations issues, with particular concentration in contract negotiations, contract administration, arbitration, representation of employers before the National Labor Relations Board (NLRB), strike management, and employee discipline and discharge cases. Joe's extensive experience includes representing private employers in the industrial manufacturing, food, acute and long-term health care, construction, high-technology, chemical, and service sectors of the economy. He also regularly counsels employers on wage and hour issues, prevailing rate problems, and employment discrimination.
His many years of experience and deep understanding of the law enable him to analyze client labor and employment problems, and develop and pursue with determination creative solutions to those problems to achieve clients' goals. Solving problems without extended and expensive litigation is Joe's first priority, but if necessary, Joe is always prepared to defend clients in adversarial proceedings before arbitrators, the NLRB, and other agencies. He has a 30-year track record of success in his field and that could not have been achieved without strong and well-honed advocacy skills.
Honors
Listed, Best Lawyers in America (Employment Law - Management, Labor Law - Management, Litigation - Labor and Employment)
Listed, Upstate New York Super Lawyers, 2014 - 2016
Professional Associations
Chair, United States Law Firm Group Labor & Employment Section

New York State Bar Association Labor and Employment Law Section
Community & Pro Bono
Joe is a past president of Families of FANA of Western New York, which is an organization of more than 500 families devoted to the support of the orphanage in Bogota, Columbia, from which Joe and all the involved families adopted their children, as well as other children's charities throughout the United States.
Joe is also a nationally certified USA competitive swimming official.