Experience Spotlight: The Rebirth of a City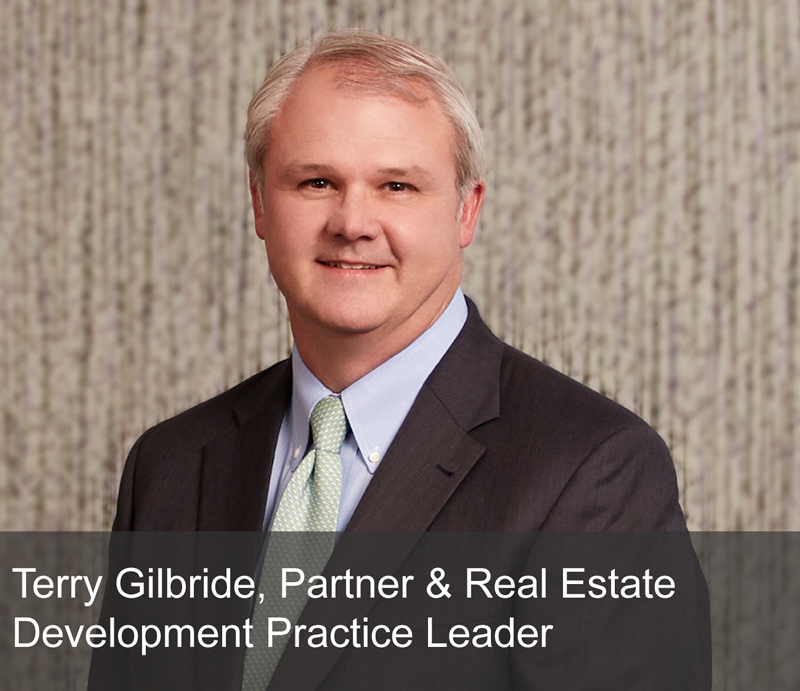 With partner Terry Gilbride at its helm, Hodgson Russ's Real Estate Development Practice provides trusted legal counsel to major players in the high-profile projects driving the City of Buffalo's renaissance and the economic vitality of the Western New York region more generally. Together with our clients, we are helping to lay the foundation for Buffalo-Niagara's large-scale resurgence.
Our distinctive portfolio of experience has afforded our attorneys a unique perspective and deep insight on the complex legal implications of the business transactions that drive communities forward.
Selected current and recent deals handled by Hodgson Russ teams led by Terry include the following.
Buffalo Sabres and HARBORCENTER. Since 2012, a team led by Terry has represented the Buffalo Sabres and its affiliate, HARBORCENTER Development, in conjunction with the development of HARBORCENTER, an approximately $200 million, 600,000-square-foot sports, retail, entertainment, parking, and hospitality complex. This first-of-its-kind mixed-used facility includes two ice rinks; a 19-story, full-service Marriott hotel; a sports-themed nightclub and restaurant; retail space; and an 800-car parking facility, all of which are connected to the existing First Niagara Center via skywalk. Hodgson Russ has worked with the Sabres on all aspects of this project from its inception, including environmental review, contract negotiations, permitting, construction, economic development incentives, financing, and tax planning.
Conventus. Hodgson Russ is representing the owner of the medical office building Conventus in conjunction with the formation of a commercial condominium and sale of an entire floor of the building to a nonprofit corporation affiliated with the State of New York. The space is located in the heart of the Buffalo Niagara Medical Campus between the new University at Buffalo School of Medicine, the Biomedical Sciences Building, and the new Women & Children's Hospital, under development by Kaleida Health. The floor of Conventus that is being transferred will be used to house AMRI, a publicly traded biomedical research and development company. This transaction represents one of the first and key pieces of the Buffalo Billion Investment Development Plan being made in the area by the State of New York.
Buffalo High-Tech Manufacturing and Innovation Hub @ RiverBend. Hodgson Russ serves as counsel to LPCiminelli in its capacity as project developer on the development of another of New York State's Buffalo Billion projects, Buffalo High-Tech Manufacturing and Innovation Hub @ RiverBend. This project involves a $1.7 billion public-private partnership to convert a vacant former manufacturing site into a state-of-the-art campus for high-tech and green-energy manufacturing businesses. The RiverBend campus will be located in a newly developed smart-growth urban commerce park with multi-modal transportation opportunities and will serve as a building block of continued growth in advanced manufacturing, which is a primary focus of the Western New York Regional Economic Development Council. Initially, two California-based clean-energy companies, Soraa and SolarCity, will serve as the anchor tenants in the newly constructed RiverBend complex and relocate major parts of their respective operations to Buffalo. It is expected that, once fully constructed, RiverBend will house at least six new structures that will be constructed over time to accommodate approximately six biotech, high-tech and green-energy firms.
IBM and Key Center. Terry is heading a team of attorneys representing the owner of the Key Center twin tower office complex in downtown Buffalo in conjunction with the Buffalo Information Technologies Innovation and Commercialization Hub. This project involves the formation of a commercial condominium and sale of over 100,000 square feet of space in the South Tower at Key Center to a nonprofit corporation affiliated with New York State. This is another key component of New York Governor Andrew Cuomo's Buffalo Billion projects. After the sale, the space will be developed as an information technology hub and leased to IBM, which has announced its intention to create 500 technology-related jobs at the site.
University at Buffalo. Hodgson Russ represents a nonprofit affiliate of the University at Buffalo in conjunction with land acquisition for the development of the new School of Medicine and Biomedical Sciences facility in downtown Buffalo. This $375 million facility, which anchors the university's new downtown campus, represents the largest single construction project ever undertaken by the State University of New York and incorporates an operational subway station in the lobby. This feature necessitated negotiation of a first-of-its-kind long-term air rights lease agreement with the Niagara Frontier Transportation Authority.
Delaware North Companies. Hodgson Russ is representing the global hospitality and food service provider Delaware North Companies, Inc. in conjunction with negotiations of a long-term anchor tenant lease agreement for its new 110,000-square-foot world headquarters at Buffalo's highly trafficked intersection of Delaware Avenue and Chippewa Street. This representation includes negotiation of a build-to-suit lease for this state-of-the-art office facility and related state and local economic development incentives, ensuring Delaware North's commitment to a long-term presence in Western New York.
Buffalo Niagara Medical Campus. A team led by Terry serves as real estate counsel to the Buffalo Niagara Medical Campus, a nonprofit corporation responsible for the development and operation of the Buffalo Medical corridor. This representation has included the acquisition and redevelopment of the former M. Wile and Trico industrial facilities located on the campus.
Buffalo Public Schools. Since 2004, Hodgson Russ has served as counsel to LPCiminelli in its capacity as program manager for the $1 billion City of Buffalo public school refurbishment, renovation, and modernization project. This project, which required seven separate special pieces of state legislation, is currently in its fifth phase and has resulted in the renovation of more than 60 antiquated public school buildings. Hodgson Russ's representation extends to all aspects of this unique public private partnership project, including procurement of state legislation, assistance in securing state education department SED approvals on construction and financing, assistance with development of strategies and funding sources for the city's portion of the project costs, assistance in procurement of tax-exempt bonding, and assistance with the State Environmental Quality Review Act (SEQRA) review process, counseling regarding MBE/WBE compliance and workforce development, and procurement of all necessary architectural and construction services.
Iskalo Development Corporation. Terry heads the team of attorneys who represent Iskalo Development Corporation, a full-service real estate company specializing in class A office buildings throughout Western New York. This representation includes the acquisition, development and financing of the Electric Tower Building in downtown Buffalo, home of Buffalo's annual New Year's Eve ball drop.
For more information on our real estate services, visit our Real Estate Development Practice page.