Press Releases
Professionals
Attorneys
Managing Partner
Fifty-Five Hodgson Russ Attorneys Named to Best Lawyers 2016, Five Honored as Buffalo 'Lawyers of the Year'
Press Release
August 17, 2015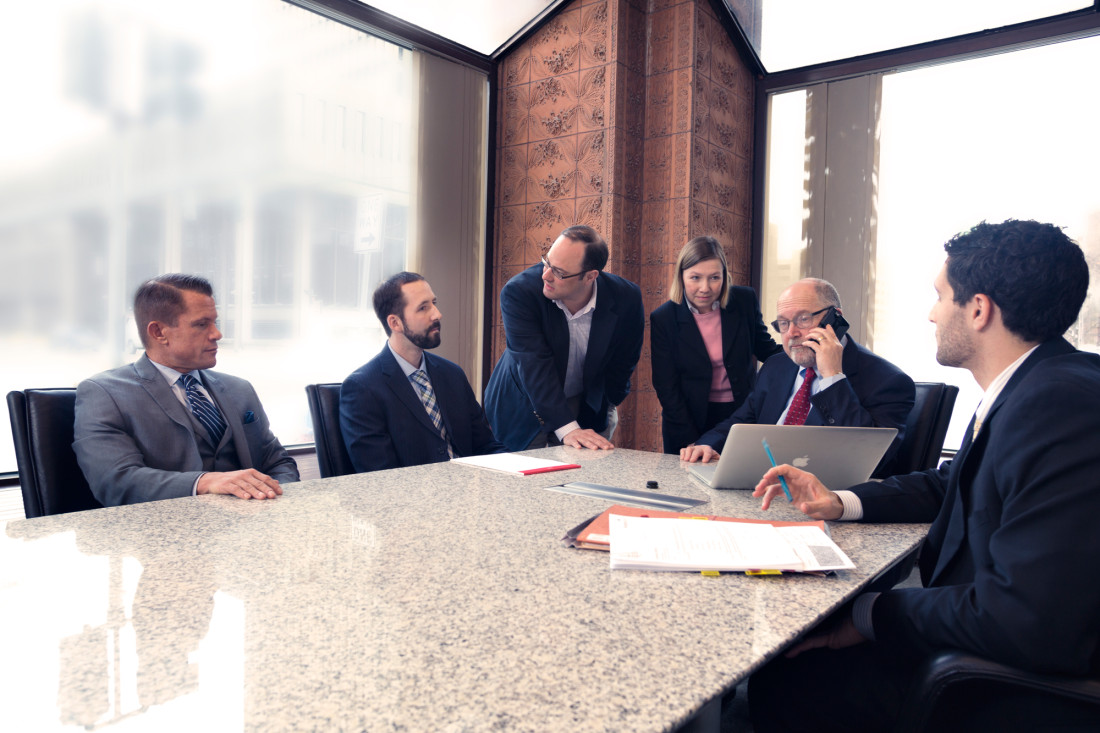 Fifty-five Hodgson Russ attorneys have been selected by their peers for inclusion in The Best Lawyers in America 2016. Because Best Lawyers is based on an in-depth peer-review survey in which attorneys cast votes on the legal abilities of lawyers outside their firm who practice in the same legal and geographic areas, inclusion in Best Lawyers may be considered a singular honor.
Hodgson Russ is also pleased to announce that five of its attorneys have been honored as 2016 "Lawyers of the Year" in Buffalo: Terrence Gilbride for Real Estate Law, Alice Joseffer for Tax Law, Daniel Joyce for Immigration Law, Arthur Marrapese for Employee Benefits (ERISA) Law, and Benjamin Zuffranieri for Bet-the-Company Litigation.
The names of all 55 of Hodgson Russ's included attorneys follow, along with the practice area or areas in which they are listed in the guide.
Attorney

Practice(s)

John P. Amershadian

Banking and Finance Law

Kenneth F. Barone

Banking and Finance Law

Joseph L. Braccio

Employment Law - Management

Labor Law - Management

Litigation - Labor and Employment

Peter K. Bradley

Employee Benefits (ERISA) Law

Richard F. Campbell

Corporate Law

Tax Law

Katherine E. Cauley

Paul R. Comeau

Tax Law

Trusts and Estates

Robert B. Conklin

Bet-the-Company Litigation

Commercial Litigation

John B. Drenning

Corporate Law

Catherine B. Eberl

Trusts and Estates

David A. Farmelo

Education Law

Employment Law - Management

Labor Law – Management

Amy J. Fitch

Real Estate Law

Carol A. Fitzsimmons

Tax Law

Robert B. Fleming, Jr.

Antitrust Law

Corporate Law

Kenneth P. Friedman

Corporate Law

Mergers and Acquisitions Law

Terrence M. Gilbride

Real Estate Law

Kevin K. Gluc

Trusts and Estates

Peter C. Godfrey

Employment Law – Management

Garry M. Graber

Bankruptcy and Creditor Debtor Rights / Insolvency and Reorganization Law

Litigation - Bankruptcy

Pamela Davis Heilman

Corporate Law

Mergers and Acquisitions Law

Non-Profit / Charities Law

Thomas R. Hyde

Trusts and Estates

Alice A. Joseffer

Tax Law

Daniel P. Joyce

Immigration Law

Ranjana Kadle

Patent Law

Richard W. Kaiser

Employee Benefits (ERISA) Law

Kevin M. Kearney

Commercial Litigation

Rick W. Kennedy

Environmental Law

Mark S. Klein

Litigation and Controversy - Tax

Tax Law

Christian G. Koelbl III

Banking and Finance Law

Financial Services Regulation Law

Karl W. Kristoff

Education Law

Employment Law - Management

Labor Law – Management

Robert J. Lane, Jr.

Commercial Litigation

Litigation - Intellectual Property

Litigation - Patent

Litigation – Securities

Alan J. Laurita

Real Estate Law

Lance J. Madden

Immigration Law

Arthur A. Marrapese III

Employee Benefits (ERISA) Law

Litigation – ERISA

Michael E. Maxwell

Commercial Litigation

Product Liability Litigation - Defendants

Daniel C. Oliverio

Commercial Litigation

Robert J. Olivieri

Corporate Compliance Law

Corporate Governance Law

Corporate Law

Mergers and Acquisitions Law

Securities / Capital Markets Law

Michael C. O'Neill

Insurance Law

Mario J. Papa

Corporate Law

Adam W. Perry

Commercial Litigation

Bonnie A. Redder

Health Care Law

Hugh M. Russ, III

Product Liability Litigation - Defendants

Victoria J. Saxon

Banking and Finance Law

Real Estate Law

Gary M. Schober

Corporate Law

A. Joseph Scott III

Public Finance Law

Joseph V. Sedita

Commercial Litigation

Litigation - Regulatory Enforcement (SEC, Telecom, Energy)

Heidi J. Sorvino

Bankruptcy and Creditor Debtor Rights / Insolvency and Reorganization Law

Jeffrey C. Stravino

Commercial Litigation

Kevin D. Szczepanski

Insurance Law

Paul J. Vallone

Corporate Law

James M. Wadsworth

Trusts and Estates

Ellen V. Weissman

Health Care Law

Sujata Yalamanchili

Real Estate Law

John J. Zak

Corporate Law

Benjamin M. Zuffranieri, Jr.

Bet-the-Company Litigation

Commercial Litigation

Litigation - Construction

Personal Injury Litigation - Defendants