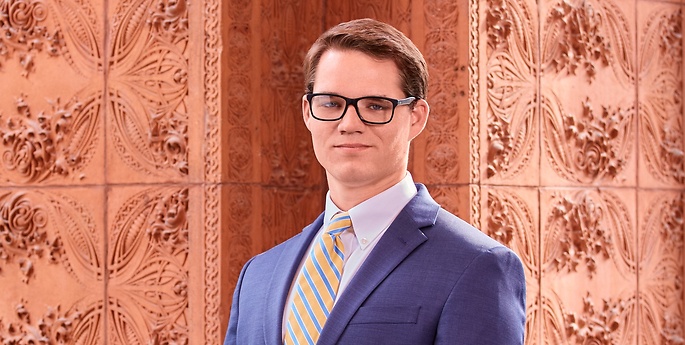 Andrew G. Besch
Senior Associate
Practices & Industries
Education
University of Akron, B.B.A., summa cum laude
University of Virginia School of Law, J.D.
Andrew is a member of the firm's Trusts & Estates Practice, where he assists clients on a wide range of estates and trusts matters. His area of focus includes planning for complex estates, tax planning, and counseling fiduciaries and beneficiaries on estate and trust administration, including contested matters.
Prior to joining Hodgson Russ, Andrew served as a law clerk with the United States Attorney's Office for the Western District of New York.
Honors
Listed,

Upstate New York Super Lawyers

Rising Stars (Estate and Probate) 2022 - 2023

Managing editor, The Journal of Law & Politics
Press Releases
Hodgson Russ Press Release

,

August 23, 2022
Publications
Hodgson Russ Tax-Exempt Organizations Alert

,

December 15, 2021

Hodgson Russ Tax-Exempt Organizations Alert

,

November 10, 2021

Hodgson Russ Tax-Exempt Organizations Alert

,

May 14, 2021

Hodgson Russ Tax-Exempt Organizations Alert

,

May 13, 2021

Hodgson Russ Trusts & Estates Alert

,

November 11, 2020

Hodgson Russ Tax-Exempt Organizations Alert

,

November 2, 2020

Hodgson Russ Trusts & Estates Alert

,

July 21, 2020

Hodgson Russ International Tax Alert

,

April 22, 2020

Hodgson Russ Tax-Exempt Organizations Alert

,

April 16, 2020

Hodgson Russ Federal-International Tax Alert

,

April 10, 2020

Hodgson Russ Trusts & Estates Alert

,

April 8, 2020

Hodgson Russ Tax-Exempt Organizations Alert

,

April 3, 2020

Hodgson Russ Tax-Exempt Organizations Alert

,

March 30, 2020

Hodgson Russ Trusts & Estates Alert

,

March 25, 2020

Hodgson Russ Tax-Exempt Organizations Alert

,

February 13, 2020

Hodgson Russ Trusts & Estates Alert

,

January 14, 2020

Hodgson Russ Trusts & Estates Alert

,

January 2, 2020

Hodgson Russ Trusts & Estates Alert

,

December 27, 2019

Hodgson Russ Trusts & Estates Alert

,

November 18, 2019

Hodgson Russ Federal and International Tax Alert

,

September 9, 2019

Hodgson Russ Tax-Exempt Organizations Alert

,

June 19, 2019

Canadian Tax Highlights

,

May 15, 2019

Canadian Tax Highlights

,

July 2018
Presentations & Events
Ontario Bar Association

,

May 4, 2023