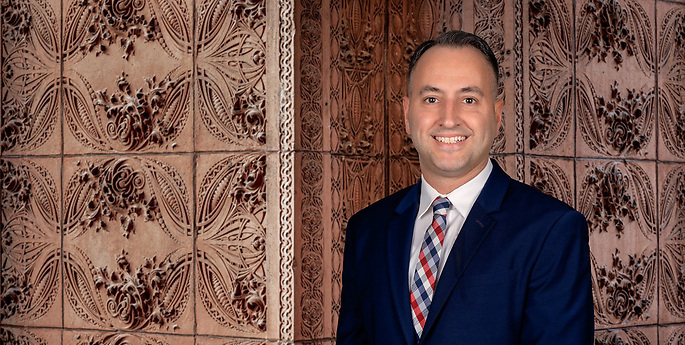 James M. Bandoblu J
r

.

Palm Beach Office Managing Partner
Practices & Industries
Bar Associations
American Bar Association
Bar Association of Erie County
New York State Bar Association
Ontario Bar Association
Admissions
Florida
New York
U.S. Tax Court
Clerkships
U.S. Attorney's Office for the Northern District of New York
Education
Le Moyne College, B.S., cum laude
Syracuse University College of Law, J.D., cum laude
University of Florida, L.L.M.
Jim practices in a wide range of domestic and international tax areas. Jim is the leader of the firm's Federal Tax Controversy Practice and he regularly assists clients with tax controversies with the Internal Revenue Service and the New York State Tax Department, including in domestic and offshore voluntary disclosure matters and criminal tax matters. He has helped hundreds of clients avoid or minimize penalties when coming into compliance with foreign account and asset reporting requirements, such as the FBAR and IRS Forms 926, 3520, 3520-A, 5471, 5472, and 8938. Jim also frequently handles matters before the U.S. Tax Court. In addition, he advises international clients on the U.S. tax implications of the loss of U.S. citizenship and lawful permanent resident ("green card") status and on issues under the Foreign Account Tax Compliance Act (FATCA) and U.S. anti-deferral tax regimes, such as the controlled foreign corporation (CFC) and passive foreign investment company (PFIC) rules. He also regularly counsels clients on tax and corporate issues related to business operations, acquisitions, and sales, as well as advantageous business structures for tax planning purposes.
Jim is a frequent speaker on U.S. tax law, especially in the foreign account and asset reporting context. He annually presents to various accountant groups on updates to U.S. income tax laws and regulations, and administrative changes by the IRS. Jim also was a regular contributor to the Canadian Tax Highlights publication, and he has written for the Journal on Business Entities and contributed to local news stories on tax changes.
Prior to joining Hodgson Russ, Jim was a judicial intern for Judge Howard G. Munson, U.S. District Court for the Northern District of New York, and a law clerk for the U.S. Attorney's Office for the Northern District of New York.
Jim exclusively practices U.S. law and is admitted to practice in New York and Florida.
Honors
Syracuse University College of Law Center for Computer-Assisted Legal Instruction (CALI) Excellence for the Future Award for the Study of Deferred Compensation
Certificate of Achievement in Gerontology, Syracuse University School of Health and Human Services
Presentations & Events
Palm Beach, Boca Raton, Sarasota, Naples, Florida

,

January 25, 2024 - February 16, 2024

Seasons 52

,

November 2, 2023

Binghamton, NY

,

October 27, 2023

Holiday Inn Binghamton Downtown, 2-8 Hawley Street, Binghamton NY 13901

,

October 26, 2023

Embassy Suites – Syracuse Destiny

,

November 2, 2022

Doubletree by Hilton Hotel Binghamton

,

October 26, 2022

Wednesdays, May 6 - June 17

The Harvard Club NYC 35 W. 44th Street, New York, NY

,

October 30, 2019

Binghamton, NY

,

October 24, 2019

Understanding New York State Tax Issues of 2019

The Harvard Club 35 W. 44th Street, New York, NY

,

June 12 - August 7, 2019

The Westin Fort Lauderdale, 400 Corporate Drive, Ft. Lauderdale, FL 33334

,

May 8, 2019

Syracuse, New York

,

November 28, 2018

Toronto, Ontario

,

November 26, 2018

Binghamton, New York

,

October 25, 2018

The Wine Cellar - Palm Court in Eisenhower Park at The Carltun

,

October 4, 2018

Understanding New York State Tax Issues of 2018

The Harvard Club 35 W. 44th Street, New York, NY

,

June 13 to August 1, 2018

The Westin Fort Lauderdale, 400 Corporate Drive, Ft. Lauderdale, FL 33334

,

May 17, 2018

Vantage Venues, 27th Floor, 150 King Street West, 27th Floor, Toronto, ON, M5H 1J9

,

May 2, 2018

The Harvard Club of New York, New York, NY

,

November 9, 2017

Desmond Hotel and Conference Center, Albany, NY

,

October 25, 2017

Understanding New York State Tax Issues of 2017

The Harvard Club 35 W. 44th Street New York, NY

,

June 7 to August 2, 2017

The Harvard Club, 35 West 44th Street, New York, NY 10036

,

November 2, 2016

Harvard Club, 35 W. 44th Street, New York, NY

,

July 27, 2016

Desmond Hotel & Conference Center, 660 Albany Shaker Road, Albany, NY

,

May 11, 2016

Toronto, ON

,

January 31, 2013

New York, NY

,

January 16, 2013

New York State Society of CPAs Southern Tier Chapter Seminar: Federal Tax Update
Professional Associations
Canadian Tax Foundation
Ontario Bar Association
Community & Pro Bono
Secretary, Board of Directors: Kevin Guest House and Co-Chair, Blues & Brew fundraising event
Mentor: University at Buffalo School of Law,1L Mentoring Program
Judge: Albert R. Mugel National Tax Moot Court Competition