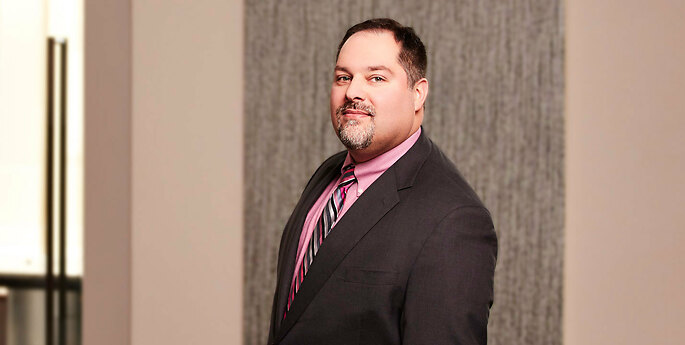 Jason E. Markel
Partner, OSHA Compliance Capabilities Practice Leader
Practices & Industries
Admissions
New York
U.S. District Courts for the Western, Eastern, and Southern Districts of New York
Clerkships
New York State Court of Appeals, 1996-98
Education
Cornell University, B.S.
Syracuse University College of Law, J.D., Magna Cum Laude
Jason concentrates his practice on complex civil litigation in both the trial and appellate courts. His practice encompasses general commercial and business disputes, corporate and partnership disputes, construction defects, insurance coverage, and general personal injury and insurance defense. He has written and argued numerous appeals in the New York State appellate courts.
Jason also devotes a significant portion of his practice to Occupational Safety and Health Act (OSHA) consulting, regulatory compliance counseling, and the defense and management of OSHA inspections and whistleblower claims. He has represented manufacturers, construction contractors, sawmills, dairies, nonprofits, coating and dipping facilities, warehouse operators, supermarkets, fabricators, machine shops, trenchers, hospitals, nursing homes, and other businesses. He has published a number of articles regarding OSHA enforcement practices and strategies for mitigating OSHA exposures.
Jason's multidisciplinary practice combines knowledge from several subject matter areas to facilitate a multifaceted approach to lawyering. He draws upon the interplay of insights, concepts, and experiences from each practice area, which enables a holistic approach to analyzing legal problems and developing strategies tailored to each client.
Jason is OSHA 10-Hour Construction Safety & Health certified.
Honors
Listed, Upstate New York Super Lawyers, 2007, 2011 - 2015, 2017 - 2019
Former computer editor, Syracuse Law Review
Justinian Honorary Law Society
News
Press Release

,

August 12, 2019

Press Release

,

August 20, 2018

Press Release

,

September 6, 2017

Press Release

,

August 19, 2015

Press Release

,

August 14, 2014
Presentations
Hodgson Russ LLP, The Guaranty Building, Buffalo, NY

,

November 16, 2016

Buffalo Marriott Niagara, 1340 Millersport Highway, Amherst, NY

,

November 3, 2016

Amherst, NY

,

November 1, 2012
Publications
Hodgson Russ COVID-19 Litigation and Employment Action Team Alert

,

August 6, 2020

Hodgson Russ COVID-19 Litigation and Employment Action Team Alert

,

July 28, 2020

Hodgson Russ COVID-19 Litigation & Employment Action Team Alert

,

July 14, 2020

BLR's New York Employment Law Letter

,

July 1, 2020

Hodgson Russ OSHA Alert

,

June 26, 2020

Hodgson Russ Healthcare Alert

,

June 25, 2020

Hodgson Russ Business Litigation Alert

,

June 23, 2020

Hodgson Russ Business Litigation and Bankruptcy & Restructuring Alert

,

June 22, 2020

Hodgson Russ COVID-19 Litigation & Employment Action Team Alert

,

June 15, 2020

Hodgson Russ OSHA Alert

,

June 15, 2020

Hodgson Russ OSHA Alert

,

June 9, 2020

Hodgson Russ OSHA Alert

,

June 1, 2020

Hodgson Russ OSHA Alert

,

May 27, 2020

Hodgson Russ Business Litigation Alert

,

May 22, 2020

Hodgson Russ OSHA Alert

,

May 18, 2020

Hodgson Russ Renewable Energy and Construction Alert

,

May 15, 2020

Hodgson Russ OSHA and Business Litigation Alert

,

May 13, 2020

Hodgson Russ Business Litigation and Securities Regulation & Corporate Compliance Alert

,

April 22, 2020

Hodgson Russ Business Litigation Alert

,

April 22, 2020

Hodgson Russ Torts, Insurance & Products Liability Alert

,

April 17, 2020

Hodgson Russ Business Litigation Alert

,

April 15, 2020

Hodgson Russ Business Litigation Alert

,

April 9, 2020

Hodgson Russ Home Care Alert

,

April 9, 2020

Hodgson Russ Construction Alert

,

April 9, 2020

Hodgson Russ Healthcare Alert

,

April 6, 2020

Hodgson Russ Home Care Alert

,

April 4, 2020

Hodgson Russ Healthcare & OSHA Alert

,

April 2, 2020

Hodgson Russ Construction Alert

,

March 27, 2020

Hodgson Russ OSHA Alert

,

October 30, 2019

Hodgson Russ OSHA Alert

,

October 28, 2019

Hodgson Russ OSHA Alert

,

September 27, 2019

Hodgson Russ Home Care Alert

,

May 7, 2019

Hodgson Russ Home Care Alert

,

May 7, 2019

Hodgson Russ Home Care Alert

,

May 7, 2019

Hodgson Russ Home Care Alert

,

May 7, 2019

Hodgson Russ Home Care Alert

,

May 7, 2019

Hodgson Russ Home Care Alert

,

May 7, 2019

Occupational Safety & Health Alert

,

February 7, 2019

OSHA Alert

,

December 20, 2018

Occupational Safety & Health Act Alert

,

October 19, 2018

Occupational Safety & Health Act Alert

,

October 17, 2018

Occupational Safety & Health Act Alert

,

April 16, 2018

Client Alert

,

August 8, 2016

Hodgson Russ Alert

,

September 23, 2014

Lawyers Weekly

,

July 5, 2013

New York Law Journal

,

November 20, 2012

Divining a Statute of Limitations for the Worker Adjustment and Retraining Notification (WARN) Act: Application of State Statutes of Limitations vs. the NLRA Six-Month Statute of Limitations

Detroit College of Law Review

,

January 1, 1995
Professional Associations
American Society of Safety Engineers