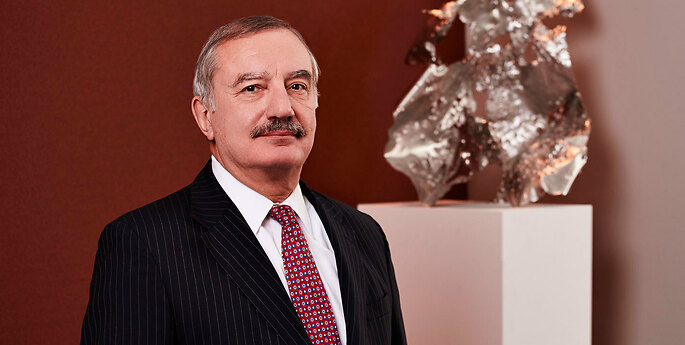 Richard F. Campbell
Partner
Practices & Industries
Education
University at Buffalo, B.A.
University at Buffalo School of Law, J.D., cum laude
Dick concentrates his practice in federal income tax and business, with a particular emphasis on structuring the acquisition and disposition of commercial real estate and other business holdings. He has represented both public and private companies on acquisition and disposition transactions as well as financing and equity investments. He has represented numerous developers in connection with tax-motivated real estate syndications, including brownfields credit, low-income housing credit, new markets credit, and rehabilitation credit projects. As part of his real estate tax experience, he has structured investments in the hotel industry for more than 25 years, and created limited partnerships, limited liability companies, and real estate investment trusts (REITs). Additionally, he has represented clients in the litigation finance industry since that industry's inception in the 1980s.
Honors
Listed, Best Lawyers in America (Corporate Law and Tax Law) 1991 - 2024
Best Lawyers' Buffalo Tax Law Lawyer of the Year, 2014 & 2018
Listed, Upstate New York Super Lawyers, 2008 - 2012
In the News
The Street

,

January 7, 2016
Press Releases
Hodgson Russ Press Release

,

August 19, 2022

Hodgson Russ Press Release

,

August 19, 2021

Hodgson Russ Press Release

,

August 20, 2020

Hodgson Russ Press Release

,

August 20, 2019

Press Release

,

August 15, 2018

Press Release

,

August 15, 2017

Hodgson Russ Press Release

,

August 18, 2016

Press Release

,

August 17, 2015
Publications
Hodgson Russ State and Local Tax Alert

,

May 5, 2023

Hodgson Russ SALT Alert

,

January 3, 2023

Hodgson Russ TriState Tax Alert 

,

September 12, 2022

Hodgson Russ State & Local Tax Alert

,

April 12, 2022

Hodgson Russ Tristate Tax Alert

,

March 28, 2022

Hodgson Russ Environmental Alert

,

March 22, 2022

Hodgson Russ New Jersey Tax Alert

,

January 21, 2022

Hodgson Russ Tristate Tax Alert

,

January 18, 2022

Hodgson Russ SALT and Renewable Energy Alert

,

November 15, 2021

Hodgson Russ Environmental Alert

,

November 5, 2021

Hodgson Russ Tristate Tax Alert

,

November 3, 2021

Hodgson Russ Environmental Alert

,

November 2, 2021

Hodgson Russ Environmental Alert

,

October 20, 2021

Hodgson Russ Tristate Tax Alert

,

October 1, 2021

Hodgson Russ Tristate Tax Alert

,

August 26, 2021

Hodgson Russ State & Local Tax Alert

,

August 17, 2021

Hodgson Russ Tristate Tax Alert

,

July 26, 2021

Hodgson Russ State and Local Tax Alert

,

July 1, 2021

Hodgson Russ State & Local Tax Alert

,

April 12, 2021

Hodgson Russ Environmental and Renewable Energy Alert

,

March 24, 2021

Hodgson Russ Corporate & Business Alert

,

December 30, 2020

Hodgson Russ Federal-International Tax Alert

,

December 28, 2020

Hodgson Russ Federal-International Tax Alert

,

December 28, 2020

Hodgson Russ Tristate Tax Alert

,

November 25, 2020

Hodgson Russ Tristate Tax Alert

,

November 10, 2020

Hodgson Russ Tristate Tax Alert

,

October 27, 2020

Hodgson Russ State & Local Tax Alert

,

October 22, 2020

Hodgson Russ Tristate Tax Alert

,

October 5, 2020

Hodgson Russ Tristate Tax Alert

,

September 29, 2020

Hodgson Russ Environmental and Renewable Energy Alert

,

August 20, 2020

Hodgson Russ Environmental Alert

,

August 12, 2020

Hodgson Russ Environmental Alert

,

August 6, 2020

Hodgson Russ Environmental Alert

,

July 28, 2020

Hodgson Russ Environmental Alert

,

July 1, 2020

Hodgson Russ State & Local Tax Alert

,

June 12, 2020

Hodgson Russ State & Local Tax Alert

,

June 3, 2020

Hodgson Russ Federal-International Tax Alert

,

May 5, 2020

Hodgson Russ Federal-International Tax Alert

,

May 1, 2020

Hodgson Russ Environmental Alert

,

April 27, 2020

Hodgson Russ Environmental Alert

,

April 14, 2020

Hodgson Russ Federal-International Tax Alert

,

April 14, 2020

Hodgson Russ State & Local Tax Alert

,

April 10, 2020

Hodgson Russ Environmental Alert

,

April 6, 2020

Hodgson Russ State & Local Tax Alert

,

April 3, 2020

Hodgson Russ Environmental and Brownfield Redevelopment Alert

,

April 1, 2020

Hodgson Russ Environmental Alert

,

March 27, 2020

Hodgson Russ Environmental Alert

,

March 26, 2020

Hodgson Russ State & Local Tax Alert

,

February 10, 2020

Hodgson Russ Environmental Alert

,

November 27, 2019

Hodgson Russ Environmental, Municipal, and Public Finance Alert

,

November 12, 2019

Hodgson Russ Renewable Energy and Environmental Alert

,

October 8, 2019

Hodgson Russ State & Local Tax Alert

,

June 28, 2019

Hodgson Russ Environmental Alert

,

May 7, 2019

Hodgson Russ Environmental Alert

,

April 22, 2019

Hodgson Russ Environmental Alert

,

April 18, 2019

Hodgson Russ State & Local Tax Alert

,

April 17, 2019

State and Local Tax Alert

,

January 16, 2019

Increased Regulatory Requirements and Water Infrastructure Investment Likely in 2019

Environmental Alert

,

December 21, 2018

Hodgson Russ Newsletter

,

April 12, 2017

State & Local Tax Alert

,

May 2, 2016

Federal/International Tax Alert

,

January 4, 2013

The Pipeline, a publication of the Independent Oil and Gas Association of New York

,

December 2012

Estates & Trusts Alert

,

February 3, 2010
Professional Associations
New York State Bar Association
Bar Association of Erie County Tax Section
Community & Pro Bono
Zoological Society of Buffalo, Inc. board of directors
New Phoenix Theatre board of directors