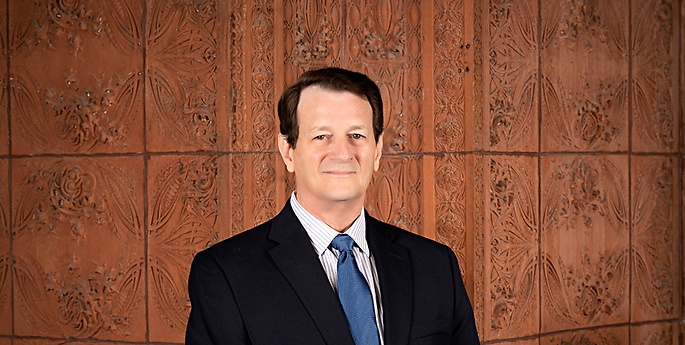 Paul R. Comeau
Senior Partner and Chairman Emeritus
Practices & Industries
Education
University at Buffalo, B.A., cum laude
University at Buffalo School of Law, J.D., magna cum laude
PAUL R. COMEAU, Chairman Emeritus and current Senior Partner at Hodgson Russ LLP, has been with the 200-year-old law firm since 1973. He has practiced New York law since 1974 and Florida law since 1975. Early in his career, he gained valuable experience in federal and international taxation, as well as merger and acquisition projects for private and publicly traded companies. He focuses on high-net-worth clients, tax planning for individuals and businesses, and multistate tax issues.
Paul began working on state and local tax matters in the 1970s and founded the Hodgson Russ State & Local Tax Practice at that time. His client projects helped to shape the laws and interpretations in New York and impacted such industries as computer software, direct mailing, transportation, fuel, publishing, catering, nonprofits, emerging technologies, tax incentives, credits, marketing, temporary help, real estate, manufacturing, information services and numerous others through group lobbying efforts, legislation, litigation and contributions toward the publication of regulations and other guidance.
When New York State began conducting residency audits in the late 1980s, Paul handled some of the first cases and authored New York State Bar Association reports and articles that were subsequently reflected in detailed audit guidelines which continue to serve as a model for other states.
Paul's speeches to Tax Commissioners and others on residency, as well as his articles and reports, were instrumental in the historic 1996 North Eastern State Tax Official Association (NESTOA) agreement, which called for greater uniformity in residence audits in the Northeastern States.
In recent years, Paul has split his time between his tax practice and high-end estate planning, working with sophisticated clients and their advisors on cutting-edge solutions, often with state, federal or international tax benefits.
In 1996, Paul founded and chaired the New York State Bar Association's first annual New York State and City Tax Institute.
Paul is Editor of CCH's New York Tax Analysis, and a co-author of the New York Residency and Allocation Audit Handbook (2018) published by CCH. It was first published in the 1990s. He also co-authored Contesting New York State Tax Assessments and the New York chapter of the Sales and Use Tax Handbook published each year by the American Bar Association.
Paul is a Board Member and former Tax Committee Co-Chair of the New York State Business Council; Co-Chair of the New York Tax Committee of the New York State Bar Association Tax Section; and has served on numerous college, community and other boards.
Honors
Listed, Best Lawyers in America (Tax Law, Trusts and Estates) 1987 - 2024
Listed, New York Metro Super Lawyers, 2007 - 2009, 2011 - 2020 (Tax)
ALM South Florida Top AV Rated Lawyer, 2016
Buffalo Business First/Buffalo Law Journal's Legal Elite of Western New York, 2016
Listed, The New York Area's Best Lawyers, 2008 - 2016
Best Lawyers Buffalo Trusts and Estates "Lawyer of the Year" 2014
Best Lawyers Buffalo Tax Law "Lawyer of the Year" 2012
Burton Award for Excellence in Legal Writing, 2004
Business First/Buffalo Law Journal Who's Who in Law
In the News
Bloomberg Tax

,

January 5, 2021

The Palm Beach Post

,

November 19, 2020

Albany Times Union

,

October 4, 2011

Where You Ship, Show and Give Your Art is Likely to Affect Your Taxes

Palm Beach Daily News

,

March 2, 2008
Press Releases
Hodgson Russ Press Release

,

August 19, 2022

Hodgson Russ Press Release

,

August 19, 2021

Hodgson Russ Press Release

,

October 28, 2020

Hodgson Russ Press Release

,

August 20, 2020

Hodgson Russ Press Release

,

September 12, 2019

Hodgson Russ Press Release

,

August 20, 2019

Press Release

,

October 12, 2018

Press Release

,

August 15, 2018

Press Release

,

August 15, 2017

Press Release

,

October 5, 2016

Hodgson Russ Press Release

,

August 18, 2016

Press Release

,

September 16, 2015

Press Release

,

August 17, 2015

Press Release

,

September 29, 2014

Press Release

,

August 14, 2014
Publications
Hodgson Russ LLP State & Local Tax Alert

,

July 6, 2023

Hodgson Russ State and Local Tax Alert

,

May 5, 2023

Hodgson Russ SALT Alert

,

January 3, 2023

Hodgson Russ TriState Tax Alert 

,

September 12, 2022

Hodgson Russ State & Local Tax Alert

,

April 12, 2022

Hodgson Russ Tristate Tax Alert

,

March 28, 2022

Hodgson Russ New Jersey Tax Alert

,

January 21, 2022

Hodgson Russ Tristate Tax Alert

,

January 18, 2022

Hodgson Russ SALT and Renewable Energy Alert

,

November 15, 2021

Hodgson Russ Tristate Tax Alert

,

November 3, 2021

Hodgson Russ Tristate Tax Alert

,

October 1, 2021

Hodgson Russ Tristate Tax Alert

,

August 26, 2021

Hodgson Russ State & Local Tax Alert

,

August 17, 2021

Hodgson Russ Tristate Tax Alert

,

July 26, 2021

Hodgson Russ State and Local Tax Alert

,

July 1, 2021

Hodgson Russ Food & Beverage Alert

,

May 21, 2021

Hodgson Russ Food and Beverage Alert

,

May 10, 2021

Hodgson Russ Food and Beverage Alert

,

April 30, 2021

Hodgson Russ Food and Beverage Alert

,

April 19, 2021

Hodgson Russ State & Local Tax Alert

,

April 12, 2021

Hodgson Russ Federal-International Tax Alert

,

March 18, 2021

Hodgson Russ Food & Beverage Alert

,

March 9, 2021

Hodgson Russ Food & Beverage Alert

,

February 25, 2021

Hodgson Russ Food & Beverage Alert

,

February 17, 2021

Hodgson Russ Federal-International Tax Alert

,

December 28, 2020

Hodgson Russ Federal-International Tax Alert

,

December 28, 2020

Hodgson Russ Tristate Tax Alert

,

November 25, 2020

Hodgson Russ Trusts & Estates Alert

,

November 11, 2020

Hodgson Russ Tristate Tax Alert

,

November 10, 2020

Hodgson Russ Tristate Tax Alert

,

October 27, 2020

Hodgson Russ State & Local Tax Alert

,

October 22, 2020

Hodgson Russ Tristate Tax Alert

,

October 5, 2020

Hodgson Russ Tristate Tax Alert

,

September 29, 2020

Hodgson Russ Food & Beverage Alert

,

September 23, 2020

Hodgson Russ Food & Beverage Alert

,

August 31, 2020

Hodgson Russ Trusts & Estates Alert

,

July 21, 2020

Hodgson Russ State & Local Tax Alert

,

June 12, 2020

Hodgson Russ State & Local Tax Alert

,

June 3, 2020

Hodgson Russ Federal-International Tax Alert

,

May 5, 2020

Hodgson Russ Federal-International Tax Alert

,

May 1, 2020

Hodgson Russ International Tax Alert

,

April 22, 2020

Hodgson Russ Federal-International Tax Alert

,

April 14, 2020

Hodgson Russ Federal-International Tax Alert

,

April 10, 2020

Hodgson Russ State & Local Tax Alert

,

April 10, 2020

Hodgson Russ Trusts & Estates Alert

,

April 8, 2020

Hodgson Russ Food & Beverage Alert

,

April 7, 2020

Hodgson Russ Food & Beverage Practice Alert

,

April 3, 2020

Hodgson Russ State & Local Tax Alert

,

April 3, 2020

Hodgson Russ Trusts & Estates Alert

,

March 25, 2020

Hodgson Russ State & Local Tax Alert

,

March 21, 2020

Hodgson Russ Food & Beverage Alert

,

March 16, 2020

Hodgson Russ State & Local Tax Alert

,

February 10, 2020

Hodgson Russ Trusts & Estates Alert

,

January 14, 2020

Hodgson Russ Trusts & Estates Alert

,

January 2, 2020

Hodgson Russ Trusts & Estates Alert

,

December 27, 2019

Hodgson Russ Trusts & Estates Alert

,

November 18, 2019

Hodgson Russ Federal and International Tax Alert

,

September 9, 2019

Hodgson Russ State & Local Tax Alert

,

June 28, 2019

Hodgson Russ State & Local Tax Alert

,

April 17, 2019

State and Local Tax Alert

,

January 16, 2019

Agriculture Alert

,

November 6, 2018

State and Local Tax Alert

,

April 10, 2018

Estates and Trusts Alert

,

December 27, 2017

Tax Alert

,

December 18, 2017

Newsmax Media

,

November 14, 2017

Hodgson Russ Newsletter

,

April 12, 2017

Estate Planning Alert

,

August 18, 2016

State & Local Tax Alert

,

May 2, 2016

State & Local Tax Alert

,

June 12, 2015

JD Supra

,

January 28, 2014

JD Supra

,

January 15, 2014

State & Local Tax Alert

,

April 9, 2013

State & Local Tax Alert

,

March 28, 2013

Federal/International Tax Alert

,

January 4, 2013

State & Local Tax Alert

,

September 13, 2012

Canadian Tax Planning, U.S. Concerns

Canadian Tax Highlights

,

October 2011

State & Local Tax Alert

,

June 23, 2011

New York Tax Analysis

The New York Residency Audit Handbook

State & Local Tax Alert

,

August 5, 2010

Estates & Trusts Alert

,

February 3, 2010

Estates & Trusts Alert

,

March 4, 2009

Transferring Art When No Charity is Involved

Trusts & Estates

,

August 2008

State Tax Notes

,

June 30, 2008

Giving and Loaning Art to Charity

Trusts & Estates

,

May 2008

Journal of Multistate Taxation and Incentives

,

August 2006

Boca Raton/Delray Beach News

,

July 30, 2006

Corporate Fiduciaries, Advisors and Other 'Co-Trustees'—Perhaps Your Trust Isn't Exempt from New York State Income Tax

New York State Bar Association Trusts and Estates Law Section Newsletter

,

Spring 2005

Executive Compensation and Employer Withholding: A Closer Look at a Complicated Issue

Journal of Multistate Taxation and Incentives

,

August 2003

New York Chapter, Sales and Use Tax Handbook

Contesting New York State Tax Assessments
Presentations & Events
The Ritz Carlton, Philadelphia, Pennsylvania

,

July 14 - July 16, 2023

Boca Raton, Fort Lauderdale, Naples, Manalapan, Miami, Sarasota, Florida

,

January and February 2020

Understanding New York State Tax Issues of 2019

The Harvard Club 35 W. 44th Street, New York, NY

,

June 12 - August 7, 2019

The Westin Fort Lauderdale, 400 Corporate Drive, Ft. Lauderdale, FL 33334

,

May 8, 2019

Boca Raton, Fort Lauderdale, Naples, Manalapan, Sarasota, Florida

,

January and February 2019

Understanding New York State Tax Issues of 2018

The Harvard Club 35 W. 44th Street, New York, NY

,

June 13 to August 1, 2018

NYSBA, Summer Meeting of the Tax Section

Portland, Maine

,

June 23, 2018

The Westin Fort Lauderdale, 400 Corporate Drive, Ft. Lauderdale, FL 33334

,

May 17, 2018

Palm Beach, Boca Raton and Naples, Florida

,

January, February & March 2018

The Harvard Club of New York, New York, NY

,

November 9, 2017

Understanding New York State Tax Issues of 2017

The Harvard Club 35 W. 44th Street New York, NY

,

June 7 to August 2, 2017

Harvard Club, 35 W. 44th Street, New York, NY

,

July 27, 2016

Boca Raton, Naples, & Palm Beach Florida

,

January & February 2016

Co-chair, New York State Bar Association New York State and City Annual Tax Institute

The Harvard Club, 35 W. 44th Street, New York, NY

,

Summer 2015

Toronto, ON

,

March 28, 2014

Palm Beach & Naples, FL

,

January & February 2014

ALI Webcast: Multistate Estate and Gift Planning 

Palm Beach & Naples, FL

,

January & February 2013

New York, NY

,

October 10, 2012

Palm Beach & Naples, FL

,

January & February 2012

New York, NY

,

October 21, 2011

New York, NY

,

April 27, 2011

New York, NY

,

January 26, 2011

Palm Beach & Naples, FL

,

January & February 2011

Charitable Giving Options: A Seminar for Members of the Women's Committee of the Central Park Conservancy

New York, NY

,

November 9, 2009

New York, NY

,

October 27, 2009
Professional Associations
Co-chair, New York State Bar Association Tax Section New York Tax Committee
Member, New York State Bar Association Tax Section Executive Committee
Former member, New York State Bar Association Continuing Legal Education Committee
Member, New York State Bar Association, Trusts and Estates Section
Member, Board of Directors and former Tax Committee co-chair, New York State Business Council
Member, New York State Tax Tribunal Advisory Board
Former member, New York State Tax Commissioner's Advisory Council
Former member, Tax Commissioner's Real Estate Gains Tax Advisory Group
Former chair, Bar Association of Erie County Tax Committee
Former member, New York State Tax Tribunal Advisory Committee
The Florida Bar and the New York Bar