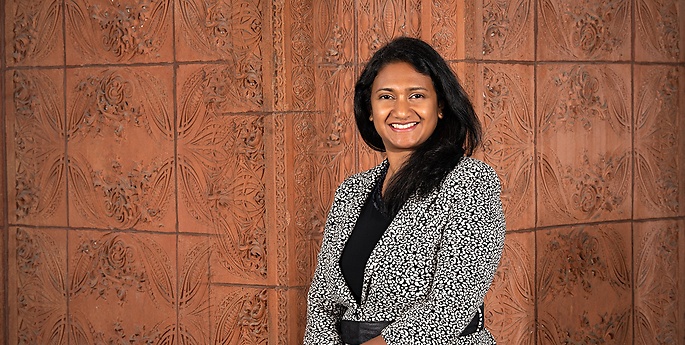 Roopa Chakkappan
Senior Associate
Practices & Industries
Bar Associations
American Bar Association
American Health Lawyers Association
Education
University of Illinois at Chicago, B.A.
Boston University, MPH (Master of Public Health)
University at Buffalo School of Law, J.D.
American Institute of Healthcare Compliance, Inc., Officer of Healthcare Compliance Certification
Roopa concentrates her practice on health law, administrative law, regulatory compliance, and administrative enforcement defense. She counsels both public and private health care entities on a wide range of matters, including compliance with the New York Public Health Law and federal and state Medicaid and Medicare statutes and implementing regulations. Roopa has extensive experience with home health care entities and advises these clients on legal developments, regulatory compliance, licensure issues, and managed care contracts and provider agreements. Roopa also represents clients in compliance program audits and Medicaid disallowances and has a significant level of experience dealing with Medicaid reimbursement regulations.
Prior to joining Hodgson Russ, Roopa worked at the District of Columbia's Medicaid Oversight Agency, the Department of Health Care Finance. At the Department, she served as a senior policy analyst and special projects officer. In these roles, she drafted multiple long-term care and home-care regulations, including the District's personal care aide, home-health services, and 1915 (c) home and community-based waiver program regulations for the elderly and disabled. In addition, Roopa frequently conducted compliance trainings for Medicaid service providers and oversaw the District's long term care level of care eligibility determination contract. She advised senior Department Directors on various Medicaid regulatory issues and worked on the District's promulgation of Medicaid regulations, implementing key provisions of the Affordable Care Act, including the Medicaid health-care acquired conditions no-payment policy and pediatric hospice requirements.
Roopa has received an official Certification as an Officer of Healthcare Compliance (OHCC) by the American Institute of Healthcare Compliance, Inc. Individuals who have received a OHCC designation by the Compliance Certification Board have obtained a significant level of knowledge relating to healthcare industry regulations and compliance processes.
Honors
University at Buffalo Law School Maurice Frey Award, 2009
News
Press Release

,

December 18, 2018
Publications
Healthcare Alert

,

November 6, 2019

Healthcare Alert

,

November 6, 2019

Healthcare Alert

,

November 6, 2019

Home Care Alert

,

May 7, 2019

Home Care Alert

,

May 7, 2019

Home Care Alert

,

May 7, 2019

Home Care Alert

,

May 7, 2019

Home Care Alert

,

May 7, 2019

Home Care Alert

,

May 7, 2019

Health Law Alert

,

January 24, 2019

Home Care Alert

,

December 26, 2018

Home Care Alert

,

December 11, 2018

Home Care Alert

,

November 5, 2018