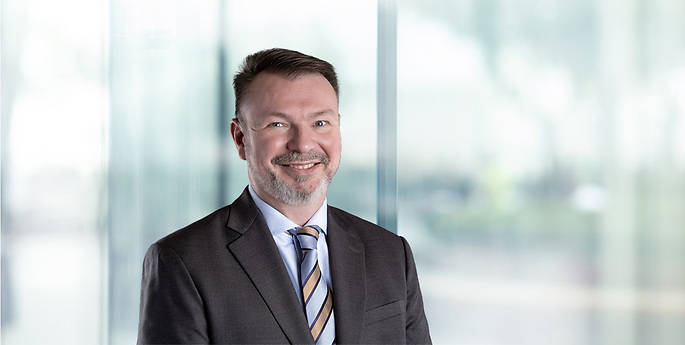 Ryan A. McGonigle
Partner
Practices & Industries
Admissions
New York
New Jersey
Pennsylvania
U.S. District Court, Eastern District of New York
U.S. District Court, Southern District of New York
U.S. District Court, District of New Jersey
U.S. Court of Appeals, Federal Circuit
U.S. Court of Appeals, First Circuit
U.S. Court of Appeals, Second Circuit
U.S. Court of Appeals,Third Circuit
U.S. Court of International Trade
Education
St. John's University, B.A.
Pace University School of Law, J.D.
Temple University School of Law, L.L.M., Transnational Law (Intellectual Property and Comparative Law)
Ryan focuses his practice on intellectual property law. His extensive experience includes trademark prosecution, trademark management of international portfolios, trademark enforcement and anti-counterfeiting, licensing and transactional agreements, and intellectual property litigation before U.S. federal courts and the Trademark Trial and Appeal Board of the U.S. Patent and Trademark Office. He is fluent in Portuguese, Spanish, and Greek, counseling clients at home and abroad in their native languages. Ryan represents numerous multinational and national corporations as well as individuals in connection with their intellectual property rights.
Prior to joining Hodgson Russ, Ryan was partner at an intellectual property law firm with offices in New York City and New Jersey. There, he managed the worldwide intellectual property holdings and litigation for several clients. He also previously served as a judicial law clerk to the Hon. Oliver W. Wanger of the U.S. District Court for the Eastern District of California. Ryan's non-legal experience includes serving as a press officer in the Division of Press and Information at the Greek Consulate in New York City.
Publications
Hodgson Russ Wine, Beer & Spirits Practice

,

November 29, 2023

Hodgson Russ Intellectual Property Litigation Alert

,

October 6, 2023

Hodgson Russ Intellectual Property Litigation Alert

,

May 30, 2023

Hodgson Russ Intellectual Property Litigation Alert

,

March 23, 2023

Hodgson Russ Intellectual Property & Technology Alert 

,

February 7, 2023

Hodgson Russ Intellectual Property Litigation Alert

,

January 27, 2023

Hodgson Russ Intellectual Property Litigation Alert

,

December 20, 2022

Hodgson Russ Intellectual Property Alert

,

November 28, 2022

Hodgson Russ Intellectual Property Litigation Alert 

,

October 31, 2022

Hodgson Russ Intellectual Property Litigation Alert

,

October 19, 2022

Hodgson Russ Intellectual Property Litigation Alert

,

July 21, 2022

Hodgson Russ Intellectual Property & Technology Alert

,

May 24, 2021

Hodgson Russ Food & Beverage Alert

,

March 9, 2021

Hodgson Russ Trademark Oppositions & Cancellations Alert

,

January 25, 2021

Hodgson Russ Intellectual Property & Technology Alert

,

January 7, 2021

Hodgson Russ Intellectual Property Alert

,

May 8, 2020

Hodgson Russ Intellectual Property Litigation Alert

,

April 27, 2020

Manufacturing Alert

,

February 9, 2018

Intellectual Property & Technology Alert

,

June 20, 2017

The Role of Precedents in Mixed Jurisdictions: A Comparative Analysis of Louisiana and the Philippines

Electronic Journal of Comparative Law

,

July 2002

'High Albania' Revisited: The Gjakmarrje and the Customary Law of the Northern Albanian Alps

Journal of East European Law

,

2001
Presentations & Events
Hodgson Russ, 140 Pearl Street, Buffalo, NY 14202

,

September 15, 2022

Particularities with the Filing of Trademark Applications in the USPTO: From Filing to Grant, Cancellation, Renewals and Abandonment

The Offices of Hodgson Russ, 605 Third Avenue, Suite 2300, New York City, NY 10158

,

July 2, 2018

Winery and Vineyard Law CLE: Trademark and Copyright Issues

Buffalo, NY

,

June 22, 2017

The U.S. Disclaimer Experience: Practical Indications to Navigate the Disclaimer in Comparison with Apostilamento in Brazil

Florianópolis, Brazil

,

March 2017
Professional Associations
Member, International Trademark Association

Committee Member, Young Practitioners' Committee, International Trademark Association

Member, Asociación Interamericana de la Propriedad Intelectual
Member, International Association for the Protection of Intellectual Property
Member, American Intellectual Property Association
Committee Member, Parallel Imports Committee