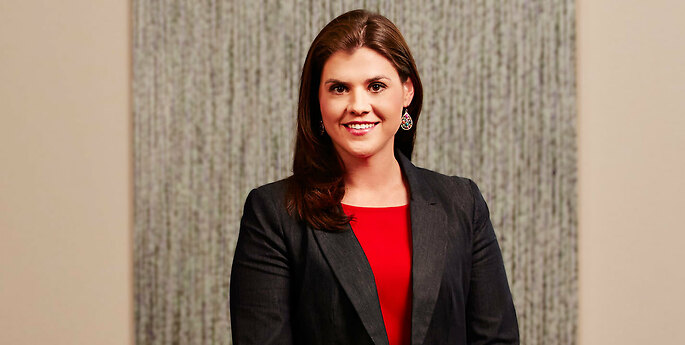 Julia M. Hilliker
Partner
Practices & Industries
Admissions
New York
U.S. Court of Appeals for the Second Circuit
U.S. District Courts for the Western and Northern Districts of New York and

Western District of Michigan

Pro hac vice admissions, California and Pennsylvania
Education
Canisius College, B.A., Summa Cum Laude
University of Notre Dame, J.D., Magna Cum Laude
Julia focuses her practice on trial work and complex litigation. Her areas of focus include business disputes and resulting litigation, environmental litigation, products liability, school district litigation, and employment litigation. She regularly counsels businesses in resolving disputes among management and has litigated various business dissolution matters.
In 2016, she successfully represented minority shareholders who were oppressed in petitioning for dissolution of the corporations. In the environmental context, she has successfully challenged the New York State Department of Environmental Conservation in Article 78 proceedings. She has represented an agricultural chemical company in litigation over selection of RCRA corrective action for arsenic in soils. She also recently secured summary judgment on behalf of a Fortune 1000 company after it was sued by numerous local residents alleging that toxic exposure to the company's operations caused personal injury and property damage claims. She also frequently handles appeals and recently successfully argued an issue of first impression regarding the labor law to New York's highest court, the Court of Appeals. In addition, Julia advises international clients on product liability and insurance issues for manufacturers and distributors wishing to enter the U.S. market.
Julia regularly speaks at CLEs on various topics, including the firm's annual school conference and labor law matters. Julia's past experiences include an internship at the U.S. Attorney's Office for the Western District of New York as well as employment at Housing Opportunities Made Equal, an organization dedicated to the enforcement of federal and state laws prohibiting housing discrimination. Julia was also previously awarded a two-year research fellowship with the Department of Human Resources for the City of Buffalo, where she assisted in disciplinary hearings, general grievances, and contract negotiations.
Honors
Listed, Business First/Buffalo Law Journal's Legal Elite of Western New York, 2013 and 2014
Listed, Upstate New York Super Lawyers Rising Stars, 2013 - 2019
Buffalo Business First's Who's Who in Law 2012
Buffalo Business First's 40 Under 40, 2018
Former symposium editor, Notre Dame Law Review
Member, Notre Dame trial team
Moot-Court First Speaker Award
Full fellowship recipient, University of Notre Dame Law School
Phi Alpha Delta law fraternity
Canisius Raichle Scholar
Canisius Dillon Scholar
Pi Sigma Alpha National Political Science Honor Society
Alpha Phi Sigma National Criminal Justice Honor Society
Alpha Sigma Nu National Jesuit Honor Society
News
Press Release

,

August 12, 2019

Press Release

,

October 10, 2018

Press Release

,

August 20, 2018

Press Release

,

September 6, 2017

Press Release

,

August 31, 2016

Press Release

,

August 19, 2015

Press Release

,

September 29, 2014

Press Release

,

August 14, 2014

Press Release

,

January 3, 2014
Presentations
Community Health Center of Buffalo

,

April 17, 2019

Batavia, New York

,

September 13, 2018
Publications
Education Law Alert

,

August 14, 2019

Environmental Law Alert

,

May 7, 2019

Environmental Law Alert

,

April 22, 2019

Environmental Law Alert

,

April 18, 2019

Labor and Employment Law Alert

,

March 18, 2019

Increased Regulatory Requirements and Water Infrastructure Investment Likely in 2019

Environmental Alert

,

December 21, 2018

Litigation Alert

,

August 3, 2018

Labor & Employment and Employment Litigation Alert

,

February 27, 2018

Hodgson Russ Alert

,

October 24, 2016

Employers' Advisor Blog Archives

,

January 30, 2014

Labor & Employment Alert

,

April 26, 2013

A Look at the Litigation Landscape After Reigel v. Medtronic: The Benefits, Risks, and Costs of PMA Devices and §510(k) Devices

BNA Medical Devices Law & Industry Report

,

April 9, 2008

The Evolving Meaning of the Fifth and Sixth Amendments: Sentencing Effects of Aggravating Factors as Elements of the Crime

Notre Dame Law Review

A New Constitution for New York State (contributor)
Professional Associations
Julia is a member of the National Institute of Trial Advocacy and a graduate of the organization's intensive training program. She is also a member of the American Bar Association and Bar Association of Erie County.
Community & Pro Bono
Julia, a Hodgson Russ Partner, is a member of the ECMC Lifeline Foundation, Inc. board of directors, a board member of the Roswell Park Alliance Foundation, co-chair of the Notre Dame Attorney Alumni Group for Western New York, co-captain of Hodgson Russ's annual Ride for Roswell team for the past decade, and a member of the Desmond Law Society at Canisius College. She has also served on the committee for the Roswell Park Cancer Institute All Star Galas from 2013 to present. Julia is a former board member of the National Kidney Foundation of Western New York. She is also involved in local recruiting efforts for the University of Notre Dame Law School.