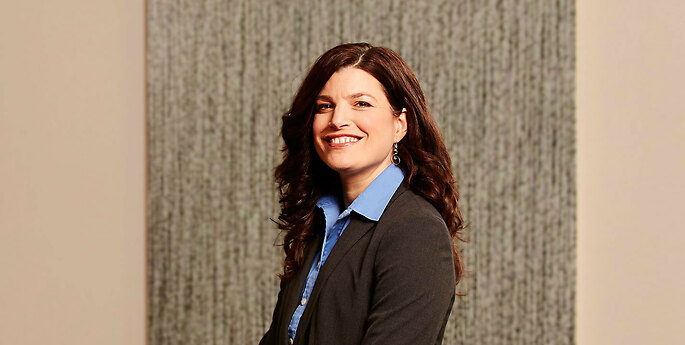 Elizabeth Pascal
Partner, Accountant Professional Practice Leader
Practices & Industries
Education
Columbia University, B.A., Cum Laude
University of Michigan, M.A.
University of Michigan, Ph.D.
University at Buffalo School of Law, J.D., Magna Cum Laude
Liz concentrates her practice in tax law with a focus on New York State, New York City, and multistate tax issues. She assists individual and business clients with New York State and New York City audits, including residency, sales tax, unincorporated business tax, commercial rent tax, and corporate tax audits. Liz has also helped many clients successfully navigate New York State's voluntary disclosure process. She works with each client to determine the optimal strategy to resolve tax issues, whether negotiation through the audit process, litigation, or tax planning.
Prior to joining Hodgson Russ, Liz served as an intern for U.S. District Judge William Skretny in the Western District of New York. Before entering law school, she was a professor of comparative politics and has taught at Connecticut College, Wesleyan University, and University at Buffalo.
Honors
Professor Louis DelCotto Award for taxation, University at Buffalo School of Law
Former articles editor, Buffalo Law Review
Co-author, Bloomberg BNA New York Corporate Income Tax Navigator
Presentations & Events
605 Third Avenue, New York, New York

,

June 21 - August 2, 2023

New York Hilton Midtown

,

January 19, 2023

Westchester Manor, Hastings-on-Hudson, NY

,

December 13, 2022

Oak Hill Country Club

,

November 18, 2022

NYC and Park Ridge, NJ

,

June 15 - July 20, 2022

Saratoga Springs, New York

,

June 28, 2022

Washington D.C

,

May 12, 2022

Manalapan/Palm Beach, Boca Raton, Sarasota and Naples, Florida

,

February and March 2022

Biagio's Ristorante, Paramus NJ

,

January 6, 2022

Westchester Manor, Hastings-On-Hudson, NY

,

December 16, 2021

October 21 & 28 and November 4 & 18

Wednesdays, May 6 - June 17

Boca Raton, Fort Lauderdale, Naples, Manalapan, Miami, Sarasota, Florida

,

January and February 2020

Iselin, NJ

,

November 19, 2019

Foundation for Accounting Education Learning Center, New York, NY

,

November 15, 2019

Buffalo, NY

,

November 7, 2019

Understanding New York State Tax Issues of 2019

The Harvard Club 35 W. 44th Street, New York, NY

,

June 12 - August 7, 2019

Boca Raton, Fort Lauderdale, Naples, Manalapan, Sarasota, Florida

,

January and February 2019

New York, New York

,

February 13, 2019

Rochester, New York

,

November 16, 2018

Buffalo, New York

,

November 8, 2018

New York, New York

,

November 5, 2018

Understanding New York State Tax Issues of 2018

The Harvard Club 35 W. 44th Street, New York, NY

,

June 13 to August 1, 2018

Palm Beach, Boca Raton and Naples, Florida

,

January, February & March 2018

Hodgson Russ, 140 Pearl St, Buffalo, NY 14202

,

January 16, 2018

The Harvard Club, New York

,

June 21, 2017

The Harvard Club, New York

,

June 14, 2017

Hodgson Russ LLP, 1540 Broadway, 24th Floor, New York, NY 10036

,

October 27, 2016

The Harvard Club, 35 W. 44th Street, New York, NY

,

Summer 2015

Buffalo, NY

,

November 8, 2013
Professional Associations
New York State Bar Association
Community & Pro Bono
Secretary, Just Buffalo Literary Center board of directors