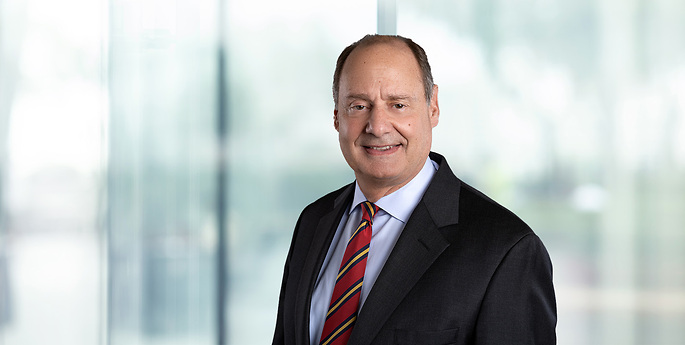 Practices & Industries
Admissions
New York
U.S. District Court, Northern District of New York
U.S. District Court, Southern District of New York
U.S. District Court, Western District of New York
U.S. Court of Appeals, Second Circuit
U.S. Tax Court
Education
Harvard University, A.B., cum laude
University at Buffalo School of Law, J.D., magna cum laude
Hugh resolves business disputes. As a trial lawyer, Hugh has argued more than 100 cases before juries in the last 30 years, and he has represented individuals and businesses in virtually all areas of civil litigation throughout New York and the Northeast. Hugh was appointed by the U.S. District Court to be plaintiffs' liaison counsel in the Continental Flight 3407 multi-district litigation. In addition to serving as lead counsel for all 50 plaintiffs, he also represented seven families of victims killed in the crash.
Hugh has represented major industries in environmental class action lawsuits. He has represented a major insurer in one of the largest environmental insurance coverage litigations in the nation, and he has represented numerous international businesses in product liability cases. Hugh has tried catastrophic personal injury cases, including those involving claimed medical malpractice. Hugh also has substantial trial experience on insurance cases involving arson and fraud, on personal injury cases, in employment litigation, environmental litigation, and in shareholder and business disputes. Additionally, he has extensive experience in pro bono and civil rights work.
Now, Hugh devotes much of his time to alternative dispute resolution, especially mediation and arbitration.
Hugh is a fellow in the American College of Trial Lawyers, which is comprised of the preeminent members of the trial bar in the United States and Canada. Fellowship is extended only by invitation, to those experienced trial lawyers who have mastered the art of advocacy and whose professional careers have been marked by the higher standards of ethical conduct, professionalism, civility, and collegiality. Membership is limited to less than 1% of the total lawyer population.
Hugh is currently the president of the Bar Association of Erie County.
Honors
2023 Pro Bono Honor Roll, U.S. District Court, Western District of New York
Bar Association of Erie County, Award of Merit 2022
Listed, Best Lawyers in America (Commercial Litigation; Product Liability Litigation - Defendants) 2011 - 2024
Listed, Upstate New York Super Lawyers, (Civil Litigation: Defense) 2007 - 2023
Listed, Top 50 Upstate New York Super Lawyers, (Civil Litigation: Defense) 2010 - 2023
Buffalo Business First/Buffalo Law Journal's Legal Elite of Western New York, 2008 - 2020
Listed, Top 10 Upstate New York Super Lawyers, (Civil Litigation: Defense) 2013, 2014, 2023
America's Top 100 Attorneys® Lifetime Achievement Member
Listed, New York Area's Top Lawyers
Buffalo Business First's Who's Who in Law
U.S. District Court for the Western District of New York Pro Bono Award
National Conference for Community and Justice Brotherhood/Sisterhood Award
Former articles editor, Buffalo Law Review
In the News
Buffalo Business First

,

April 4, 2022

Buffalo Business First

,

August 12, 2021

The Buffalo News

,

March 29, 2021

Buffalo News

,

April 9, 2015

Buffalo Law Journal

,

November 11, 2014

Buffalo Law Journal

,

November 10, 2014

Buffalo Law Journal

,

July 23, 2014

Disputed Info Allowed in 2009 Airliner Crash Suits

Wall Street Journal

,

2013

Buffalo Law Journal

,

September 10, 2012

Continental, Others Face Unlimited Damages In Crash Suit

Buffalo Business First

,

February 11, 2011

Complex Cases Offer Chances and Challenges

Buffalo Law Journal

,

June 14, 2010

A 120-Year-Old State Law Makes Business Liable for Work Site Injuries Regardless of Safety Measures Taken or Employee Negligence

Buffalo Business First

,

November 5, 2005
Press Releases
Hodgson Russ Press Release

,

August 23, 2022

Hodgson Russ Press Release

,

August 19, 2022

Hodgson Russ Press Release

,

August 20, 2021

Hodgson Russ Press Release

,

August 19, 2021

Hodgson Russ Press Release

,

June 14, 2021

Hodgson Russ Press Release

,

September 8, 2020

Hodgson Russ Press Release

,

August 20, 2020

Bar Association of Erie County Press Release

,

June 29, 2020

Hodgson Russ Press Release

,

September 23, 2019

Hodgson Russ Press Release

,

August 20, 2019

Press Release

,

August 12, 2019

Press Release

,

September 24, 2018

Press Release

,

August 20, 2018

Press Release

,

August 15, 2018

Press Release

,

January 12, 2018

Press Release

,

September 6, 2017

Press Release

,

August 22, 2017

Press Release

,

August 15, 2017

Press Release

,

August 31, 2016

Hodgson Russ Press Release

,

August 18, 2016

Press Release

,

August 19, 2015

Press Release

,

August 17, 2015

Press Release

,

September 29, 2014

Press Release

,

August 14, 2014
Publications
Hodgson Russ Food & Beverage Alert

,

May 3, 2023

Hodgson Russ Food & Beverage Alert

,

March 20, 2023

Hodgson Russ Food & Beverage Alert

,

January 4, 2023

Hodgson Russ Food and Beverage Alert

,

September 12, 2022

Hodgson Russ Business Litigation Alert

,

May 25, 2022

Hodgson Russ Product Liability & Complex Tort Alert

,

May 10, 2022

Hodgson Russ Product Liability Litigation & Legislation Quarterly Update

,

May 2022

Hodgson Russ Product Liability Litigation & Legislation Quarterly Update

,

January/February 2022

Hodgson Russ Food & Beverage Alert

,

May 21, 2021

Hodgson Russ Food and Beverage Alert

,

May 10, 2021

Hodgson Russ Food and Beverage Alert

,

April 30, 2021

Hodgson Russ Food and Beverage Alert

,

April 19, 2021

Hodgson Russ Torts, Insurance and Products Liability Alert

,

March 25, 2021

Hodgson Russ Food & Beverage Alert

,

March 9, 2021

Hodgson Russ Food & Beverage Alert

,

February 25, 2021

Hodgson Russ Food & Beverage Alert

,

February 17, 2021

Hodgson Russ Food & Beverage Alert

,

September 23, 2020

Hodgson Russ Food & Beverage Alert

,

August 31, 2020

Hodgson Russ Business Litigation Alert

,

June 23, 2020

Hodgson Russ Business Litigation and Bankruptcy & Restructuring Alert

,

June 22, 2020

Hodgson Russ Business Litigation Alert

,

May 22, 2020

Hodgson Russ OSHA and Business Litigation Alert

,

May 13, 2020

Hodgson Russ Business Litigation and Securities Regulation & Corporate Compliance Alert

,

April 22, 2020

Hodgson Russ Business Litigation Alert

,

April 22, 2020

Hodgson Russ Torts, Insurance & Products Liability Alert

,

April 17, 2020

Hodgson Russ Business Litigation Alert

,

April 15, 2020

Hodgson Russ Business Litigation Alert

,

April 9, 2020

Hodgson Russ Food & Beverage Alert

,

April 7, 2020

Hodgson Russ Food & Beverage Practice Alert

,

April 3, 2020
Presentations & Events
Best Practices: Working with the Press, Moderator

Hodgson Russ, 140 Pearl St, Buffalo, NY

,

February 2, 2018
Professional Associations
President, Bar Association of Erie County (BAEC) Board of Directors
American College of Trial Lawyers
American Board of Trial Advocates
American Bar Association
New York State Bar Association
Co-chair, New York Eighth Judicial District Pro Bono Committee
Bar Association of Erie County Professional Ethics, Judiciary, and Pro Bono Endowment Fund Committees
Board member and former president, Harvard Club of Western New York
Former regional director, Harvard Alumni Association
Community & Pro Bono
Director, Executive Committee member, and Chair of the Audit and Corporate Compliance Committees, Roswell Park Alliance
Nichols School board of trustees
Director and former president, Buffalo Renaissance Foundation
Director, Say Yes Buffalo
Director, United Way of Buffalo and Erie County
Director, Forest Lawn Cemetery