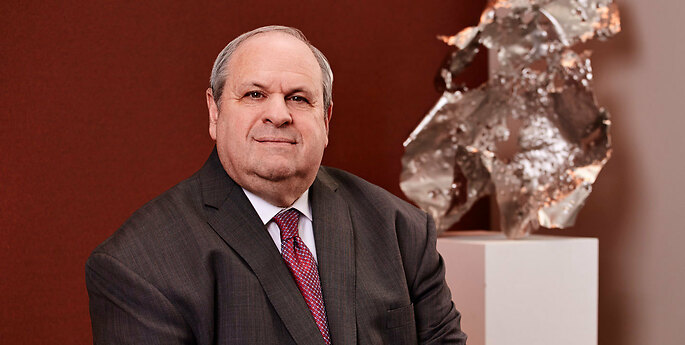 Daniel A. Spitzer
Cleantech, Green Building, Land Use & Economic Development, Real Property Tax Assessment & Eminent Domain Practices Leader, Renewable Energy Practice Co-Leader
Education
State University of New York at Oswego, B.S., cum laude
University at Buffalo School of Law, J.D., magna cum laude
University of London School of Oriental and African Studies, MSC, with merit
Dan concentrates his practice on issues involving environmental law, renewable energy, sustainable development, land use law, municipal law, and real estate development. His practice involves numerous renewable energy projects, including representing municipalities, developers, land owners, and financing entities. His work, from project inception through successful litigation, includes some of the largest wind farms in the eastern United States; multiple utility and small-scale solar projects; and landfill, gas-to-energy, biomass, storage, transmission, and energy efficiency projects. He successfully litigated a case of first impression concerning a municipality's right to regulate power-generating facilities based on greenhouse gas emissions.
A primary part of Dan's work focuses on National Environmental Policy Act (NEPA) and State Environmental Quality Review Act (SEQRA) review and compliance with federal and state environmental statutes. His work includes environmental assessments for large-scale telecommunications projects, infrastructure projects and power generation projects. He counsels agencies and private clients on compliance with historic preservation laws, the Clean Water Act, the Clean Air Act, and other federal environmental statutes and regulations. His projects include coordinating responses among federal and state agencies as part of federal and state environmental assessments.
Dan's general municipal practice involves a wide area of services. He regularly counsels municipal clients on budgeting, leasing, environmental, zoning, assessment, financial, eminent domain, and other matters. His litigation experience includes tax assessment matters, land use issues, financial matters, and other issues before administrative and judicial forums. He assists developers and communities in development projects, including obtaining financial assistance and complying with historic preservation guidelines. Dan has successfully represented clients in local governmental and judicial forums, including cases involving zoning and development decisions. He has drafted laws for municipalities on issues ranging from enforcing zoning codes and green buildings, to regulations under the Telecommunications Act of 1996. He is well versed in the requirements of the State Environmental Quality Review Act and has guided many communities through the environmental review process.
Dan's practice also includes work in areas concerning the valuation of property. He represents property owners and municipalities in condemnation proceedings and tax assessment challenges, from the initial filing of claims, all the way through to trial. His clients include municipal redevelopment agencies, developers, and taxpayers throughout New York State.
Dan brings a strong background in municipal affairs to his practice from an earlier era in his career, when he served as finance director for a sizeable city in Arizona.
Honors
Listed,

Best Lawyers in America

(Cleantech Law) 2020 - 2023
Listed, Chambers USA: America's Leading Lawyers for Business, (Environment) 2021 - 2023
Listed, Upstate New York Super Lawyers, (Environmental) 2012 - 2023
Recipient, Lawyer Monthly's Clean Technology Law Firm of the Year, USA, 2017
Recipient, City & State Corporate Social Responsibility (CSR) Award, 2017
Listed, Buffalo Business First's Who's Who in Law (Energy)
Former editor in chief, Buffalo Law Review
In the News
Niagara Gazette

,

September 16, 2023

Niagara Gazette

,

July 19, 2023

Tax Notes State

,

May 8, 2023

Niagara Gazette

,

November 23, 2022

Bloomberg Law

,

November 15, 2021

Buffalo Business First

,

October 29, 2021

Times Telegram

,

November 20, 2020

The East Hampton Star

,

October 1, 2020

Timesunion

,

March 15, 2018

CleanTechIQ

,

March 13, 2018

Buffalo Business First

,

February 16, 2018

Buffalo Law Journal & Business First

,

January 30, 2017

GamblingCompliance

,

July 15, 2015

Buffalo News

,

July 13, 2015

Buffalo News

,

December 23, 2014

New York Operators Seek Way Forward

American Oil & Gas Reporter

,

August 2014
Press Releases
Hodgson Russ Press Release

,

August 23, 2022

Hodgson Russ Press Release

,

August 19, 2022

Hodgson Russ Press Release

,

June 2, 2022

Hodgson Russ Press Release

,

August 20, 2021

Hodgson Russ Press Release

,

August 19, 2021

Hodgson Russ Press Release

,

May 26, 2021

Hodgson Russ Press Release

,

March 31, 2021

Hodgson Russ Press Release

,

September 8, 2020

Hodgson Russ Press Release

,

August 20, 2020

Hodgson Russ Press Release

,

August 20, 2019

Press Release

,

August 12, 2019

Press Release

,

August 20, 2018

Press Release

,

September 6, 2017

Press Release

,

August 31, 2016

Press Release

,

August 19, 2015

Press Release

,

August 14, 2014
Publications
Hodgson Russ Wine, Beer & Spirits Practice

,

November 29, 2023

New York Law Journal

,

October 26, 2023

Hodgson Russ Renewable Energy Alert 

,

August 8, 2023

Hodgson Russ Real Property Tax Assessment & Eminent Domain Alert 

,

May 10, 2023

Hodgson Russ Food & Beverage Alert

,

May 3, 2023

Hodgson Russ Brownfield Redevelopment Alert

,

March 29, 2023

Hodgson Russ Food & Beverage Alert

,

March 20, 2023

Hodgson Russ Food & Beverage Alert

,

January 4, 2023

Hodgson Russ Renewable Energy Alert 

,

December 14, 2022

Hodgson Russ Municipal Alert

,

November 28, 2022

Hodgson Russ Cannabis & Hemp Alert

,

October 19, 2022

Hodgson Russ Food and Beverage Alert

,

September 12, 2022

Hodgson Russ Renewable Energy Alert

,

September 12, 2022

Hodgson Russ Cannabis and Hemp Alert 

,

July 7, 2022

Hodgson Russ Renewable Energy and Real Estate Alert 

,

June 21, 2022

Hodgson Russ Municipal Alert

,

May 16, 2022

Hodgson Russ Renewable Energy & Municipal Alert

,

May 3, 2022

Hodgson Russ Renewable Energy and Municipal Alert

,

April 29, 2022

Hodgson Russ Municipal and Education Alert

,

April 19, 2022

Hodgson Russ Brownfield Redevelopment Alert

,

April 11, 2022

Hodgson Russ Environmental Alert

,

March 22, 2022

Hodgson Russ Renewable Energy Alert

,

February 3, 2022

Hodgson Russ Cannabis & Hemp Alert

,

February 2, 2022

Hodgson Russ Brownfield Redevelopment Alert

,

January 27, 2022

Hodgson Russ Renewable Energy Alert

,

January 19, 2022

Hodgson Russ Renewable Energy Alert

,

November 30, 2021

Hodgson Russ SALT and Renewable Energy Alert

,

November 15, 2021

Hodgson Russ Renewable Energy Alert

,

November 9, 2021

Hodgson Russ Environmental Alert

,

November 5, 2021

Hodgson Russ Cannabis & Hemp and Labor & Employment Alert

,

November 4, 2021

Hodgson Russ Environmental Alert

,

November 2, 2021

Buffalo Business First

,

October 29, 2021

Hodgson Russ Municipal Alert

,

October 29, 2021

Hodgson Russ Cannabis & Hemp Alert

,

October 26, 2021

Hodgson Russ Land Use & Economic Development Alert

,

October 22, 2021

Hodgson Russ Environmental Alert

,

October 20, 2021

Hodgson Russ Renewable Energy Alert

,

September 14, 2021

Hodgson Russ Renewable Energy Alert

,

September 8, 2021

Hodgson Russ Cannabis & Hemp Alert

,

September 2, 2021

Hodgson Russ Renewable Energy Alert

,

August 3, 2021

Hodgson Russ Renewable Energy Alert

,

August 2, 2021

Hodgson Russ Hemp & Medical Cannabis Alert

,

May 25, 2021

Hodgson Russ Food & Beverage Alert

,

May 21, 2021

Hodgson Russ Food and Beverage Alert

,

May 10, 2021

Hodgson Russ Food and Beverage Alert

,

April 30, 2021

Hodgson Russ Food and Beverage Alert

,

April 19, 2021

Hodgson Russ Renewable Energy Alert

,

April 19, 2021

Hodgson Russ Renewable Energy Alert

,

April 7, 2021

Hodgson Russ Renewable Energy Alert

,

April 6, 2021

Hodgson Russ Hemp and Medical Cannabis Alert

,

March 29, 2021

Hodgson Russ Environmental and Renewable Energy Alert

,

March 24, 2021

Hodgson Russ Hemp and Medical Cannabis Alert

,

March 23, 2021

Tax Notes State

,

March 22, 2021

Hodgson Russ Food & Beverage Alert

,

March 9, 2021

Hodgson Russ Renewable Energy Alert

,

March 4, 2021

Hodgson Russ Food & Beverage Alert

,

February 25, 2021

Hodgson Russ Hemp and Medical Cannabis Alert

,

February 24, 2021

Hodgson Russ Food & Beverage Alert

,

February 17, 2021

Hodgson Russ Hemp & Medical Cannabis and Agriculture Alert

,

February 10, 2021

Hodgson Russ Hemp and Medical Cannabis Alert

,

February 8, 2021

Hodgson Russ Hemp & Medical Cannabis Alert

,

January 27, 2021

Hodgson Russ Hemp & Medical Cannabis and Agriculture Alert

,

January 22, 2021

Tax Notes State

,

January 18, 2021

Hodgson Russ Renewable Energy Alert

,

January 13, 2021

Hodgson Russ Hemp & Medical Cannabis Alert

,

January 7, 2021

Hodgson Russ Renewable Energy Alert

,

January 6, 2021

Hodgson Russ Renewable Energy Alert

,

December 17, 2020

Hodgson Russ Renewable Energy Alert

,

December 1, 2020

Hodgson Russ Renewable Energy Alert

,

November 23, 2020

Zoning and Planning Law Reports

,

October 2020

Hodgson Russ Renewable Energy Alert

,

October 28, 2020

Hodgson Russ Renewable Energy Alert

,

October 23, 2020

Hodgson Russ Renewable Energy Alert

,

October 21, 2020

Hodgson Russ Renewable Energy Alert

,

October 19, 2020

Hodgson Russ Renewable Energy Alert

,

October 16, 2020

Hodgson Russ Brownfield Redevelopment Alert

,

September 29, 2020

Hodgson Russ Food & Beverage Alert

,

September 23, 2020

Hodgson Russ Renewable Energy Alert

,

September 22, 2020

Hodgson Russ Renewable Energy Alert

,

September 17, 2020

Hodgson Russ Renewable Energy Alert

,

September 10, 2020

Hodgson Russ Food & Beverage Alert

,

August 31, 2020

Hodgson Russ Hemp & Medical Cannabis Alert

,

August 26, 2020

Hodgson Russ Environmental and Renewable Energy Alert

,

August 20, 2020

Hodgson Russ Environmental Alert

,

August 12, 2020

Hodgson Russ Municipal and Education Alert

,

August 7, 2020

Hodgson Russ Environmental Alert

,

August 6, 2020

Hodgson Russ Renewable Energy Alert

,

August 6, 2020

Hodgson Russ Renewable Energy Alert

,

July 28, 2020

Hodgson Russ Environmental Alert

,

July 28, 2020

Hodgson Russ Renewable Energy Alert

,

July 24, 2020

Hodgson Russ Renewable Energy Alert

,

July 20, 2020

Hodgson Russ Environmental Alert

,

July 1, 2020

Hodgson Russ Brownfield Redevelopment Alert

,

June 29, 2020

Hodgson Russ Business Litigation Alert

,

June 23, 2020

Hodgson Russ Business Litigation and Bankruptcy & Restructuring Alert

,

June 22, 2020

Hodgson Russ Municipal Alert

,

June 22, 2020

Hodgson Russ Renewable Energy Alert

,

June 19, 2020

Hodgson Russ Renewable Energy Alert

,

June 12, 2020

Hodgson Russ Renewable Energy Alert

,

June 9, 2020

Hodgson Russ Public Authority Alert

,

June 9, 2020

Hodgson Russ Renewable Energy Alert

,

June 3, 2020

Hodgson Russ Renewable Energy Alert

,

June 2, 2020

Hodgson Russ Renewable Energy Alert

,

May 26, 2020

Hodgson Russ Business Litigation Alert

,

May 22, 2020

Hodgson Russ Renewable Energy Alert

,

May 20, 2020

Hodgson Russ Renewable Energy Alert

,

May 15, 2020

Hodgson Russ Renewable Energy and Construction Alert

,

May 15, 2020

Hodgson Russ Education Alert

,

May 13, 2020

Hodgson Russ OSHA and Business Litigation Alert

,

May 13, 2020

Hodgson Russ Renewable Energy Alert

,

May 6, 2020

Hodgson Russ Municipal Alert

,

May 5, 2020

Hodgson Russ Education Alert

,

May 2, 2020

Hodgson Russ Renewable Energy Alert

,

April 27, 2020

Hodgson Russ Environmental Alert

,

April 27, 2020

Hodgson Russ Renewable Energy Alert

,

April 23, 2020

Hodgson Russ Business Litigation Alert

,

April 22, 2020

Hodgson Russ Media & First Amendment Alert

,

April 22, 2020

Hodgson Russ Business Litigation and Securities Regulation & Corporate Compliance Alert

,

April 22, 2020

Hodgson Russ Renewable Energy Alert

,

April 21, 2020

Hodgson Russ Renewable Energy Alert

,

April 20, 2020

Hodgson Russ Media & First Amendment Alert

,

April 20, 2020

Hodgson Russ Agriculture Alert

,

April 20, 2020

Hodgson Russ Renewable Energy Alert

,

April 16, 2020

Hodgson Russ Business Litigation Alert

,

April 15, 2020

Hodgson Russ Municipal Alert

,

April 14, 2020

Hodgson Russ Environmental Alert

,

April 14, 2020

Tax Notes State

,

April 13, 2020

Tax Notes State

,

April 13, 2020

Hodgson Russ Municipal Alert

,

April 10, 2020

Hodgson Russ Business Litigation Alert

,

April 9, 2020

Hodgson Russ Renewable Energy Alert

,

April 9, 2020

Hodgson Russ Education, Municipal & Public Finance Alert

,

April 8, 2020

Hodgson Russ Food & Beverage Alert

,

April 7, 2020

Hemp & Medical Cannabis Alert

,

April 6, 2020

Hodgson Russ Environmental Alert

,

April 6, 2020

Hodgson Russ Food & Beverage Practice Alert

,

April 3, 2020

Hodgson Russ Public Authority Alert

,

April 3, 2020

Hodgson Russ Renewable Energy Alert

,

April 3, 2020

Hodgson Russ Renewable Energy Alert

,

April 2, 2020

Hodgson Russ Environmental and Brownfield Redevelopment Alert

,

April 1, 2020

Hodgson Russ Renewable Energy Alert

,

April 1, 2020

Hodgson Russ Public Finance Alert

,

April 1, 2020

Hodgson Russ Education Alert

,

March 31, 2020

Hodgson Russ Renewable Energy Alert

,

March 30, 2020

Hodgson Russ Education Alert

,

March 30, 2020

Hodgson Russ Municipal Alert

,

March 30, 2020

Hodgson Russ Environmental Alert

,

March 27, 2020

Hodgson Russ Environmental Alert

,

March 26, 2020

Hodgson Russ Media & First Amendment Alert

,

March 25, 2020

Hodgson Russ Municipal Alert

,

March 17, 2020

Hodgson Russ Municipal Alert

,

March 16, 2020

Hodgson Russ Food & Beverage Alert

,

March 16, 2020

Hodgson Russ Renewable Energy Alert

,

February 26, 2020

Hodgson Russ Renewable Energy Alert

,

February 24, 2020

Hodgson Russ Renewable Energy Alert

,

February 10, 2020

Hodgson Russ Renewable Energy Alert

,

February 4, 2020

Hodgson Russ Renewable Energy Alert

,

January 30, 2020

Hodgson Russ Renewable Energy and Municipal Alert

,

January 29, 2020

Hemp & Medical Cannabis Alert

,

January 28, 2020

Hodgson Russ Renewable Energy Alert

,

January 22, 2020

Hodgson Russ Environmental, Brownfield and Tax Alert

,

January 22, 2020

Hodgson Russ Environmental and Renewable Energy Alert

,

January 21, 2020

Hodgson Russ Renewable Energy and Muncipal Law Alert

,

January 6, 2020

Hodgson Russ Renewable Energy Alert

,

January 6, 2020

Hodgson Russ Municipal Alert

,

January 6, 2020

Hodgson Russ Renewable Energy Alert

,

December 19, 2019

Hemp & Medical Cannabis Alert

,

December 16, 2019

Hodgson Russ Renewable Energy and Muncipal Law Alert

,

December 16, 2019

Hodgson Russ Renewable Energy Alert

,

December 12, 2019

Petition is first move towards New York's aggressive goal of 6,000 Megawatts of solar by 2025

Hodgson Russ Renewable Energy Alert

,

December 4, 2019

Hodgson Russ Renewable Energy Alert

,

December 2, 2019

Hodgson Russ Environmental Alert

,

November 27, 2019

Hodgson Russ Environmental, Municipal, and Public Finance Alert

,

November 12, 2019

Hodgson Russ Renewable Energy Alert

,

November 6, 2019

Interim guidance adds some certainty to an evolving industry, including relief from strict criminal limits

Hemp & Medical Cannabis Alert

,

November 4, 2019

Hodgson Russ Renewable Energy Alert

,

November 1, 2019

Hodgson Russ Renewable Energy Alert

,

October 31, 2019

Hodgson Russ Municipal and Education Alert

,

October 21, 2019

Hodgson Russ Renewable Energy Alert

,

October 18, 2019

Hodgson Russ Renewable Energy and Environmental Alert

,

October 8, 2019

Hodgson Russ Renewable Energy Alert

,

October 7, 2019

Hemp & Medical Cannabis Alert

,

October 4, 2019

Hodgson Russ Municipal, Real Property Tax Assessment, and Telecommunications Alert

,

September 20, 2019

Hemp & Medical Cannabis Alert

,

August 23, 2019

Hemp & Medical Cannabis Alert

,

July 10, 2019

Hemp & Medical Cannabis Alert

,

July 2, 2019

Hodgson Russ Brownfield Redevelopment and Renewable Energy Alert

,

June 18, 2019

Hodgson Russ Education Alert

,

June 14, 2019

Hodgson Russ Media Law & First Amendment Alert

,

June 5, 2019

Hemp & Medical Cannabis Alert

,

May 30, 2019

Hodgson Russ Media Law & First Amendment Alert

,

May 30, 2019

Hodgson Russ Municipal Law Alert

,

May 22, 2019

Hodgson Russ Environmental Alert

,

May 7, 2019

Hodgson Russ Renewable Energy Alert

,

May 6, 2019

Hodgson Russ Media Law & First Amendment Alert

,

May 3, 2019

Hemp & Medical Cannabis Alert

,

May 2, 2019

Hodgson Russ Environmental Alert

,

April 22, 2019

Hodgson Russ Environmental Alert

,

April 18, 2019

Hemp & Medical Cannabis Alert

,

April 12, 2019

Hodgson Russ Media Law & First Amendment Alert

,

March 26, 2019

Media Law & First Amendment Alert

,

February 28, 2019

Municipal Law Alert

,

February 27, 2019

Renewable Energy Alert

,

February 13, 2019

Real Property Tax Assessment & Eminent Domain Alert

,

February 11, 2019

Media Law & First Amendment Alert

,

February 7, 2019

Municipal Law Alert

,

February 4, 2019

Westlaw

,

January/ February 2019

Increased Regulatory Requirements and Water Infrastructure Investment Likely in 2019

Environmental Alert

,

December 21, 2018

Renewable Energy Alert

,

November 20, 2018

Media Law & First Amendment Alert

,

November 19, 2018

Agriculture Alert

,

November 6, 2018

Media Law & First Amendment Alert

,

November 5, 2018

Media Law & First Amendment Alert

,

August 27, 2018

Media Law & First Amendment Alert

,

August 8, 2018

Municipal Law Alert

,

July 26, 2018

Agriculture Alert

,

July 25, 2018

Media Law & First Amendment Alert

,

April 13, 2018

Media Law & First Amendment Alert

,

March 5, 2018

Have you Filed your Tax Exemption Applications?

Cleantech Alert

,

February 23, 2018

NYSERDA Adds Property Tax Calculator to Solar Toolkit

Cleantech Alert

,

February 23, 2018

Manufacturing Alert

,

February 9, 2018

New York Zoning Law and Practice, 4th, Author of Initial Draft of Chapters on Annexation and Sustainable Design and Green Buildings

Cleantech Alert

,

February 13, 2015

Legal & Tax Newsletter

,

March 2014

Legal & Tax Newsletter, a publication of the German American Chamber of Commerce

,

Fall 2013

The Pipeline, a publication of the Independent Oil and Gas Association of New York

,

September 17, 2013

The Pipeline, a publication of the Independent Oil and Gas Association of New York

,

March 21, 2013

Legal & Tax Newsletter, a publication of the German American Chamber of Commerce

,

January 2013

New York Solar Initiative Moves Forward

Cleantech Alert

,

August 22, 2012

Environment & Energy Alert

,

March 27, 2012

Environment & Energy Alert

,

January 13, 2012

Co-author, Navigating Municipal Environmental and Energy Issues: Municipal Law Experts on Meeting New Compliance Standards, Addressing Land Use and Redevelopment Concerns, and Prioritizing Environmental Policies
Presentations & Events
Albany Capital Center

,

November 9, 2023

Austin, Texas

,

May 3, 2023

New York, NY

,

March 22, 2023

NBI Presents: New York Land Use and Zoning From Start to Finish CLE

Buffalo Niagara Marriott, 1340 Millersport Hwy, Amherst, NY 14221

,

May 6, 2022

White Plains, New York 10603

,

November 6, 2019

Millennium Hotel, 2040 Walden Avenue, Cheektowaga, NY 14225

,

May 16, 2019

Millennium Hotel Buffalo

,

January 18, 2019

Saratoga Springs, New York

,

November 13-14, 2018

New York, New York

,

October 29, 30, 2018

The Penn Club of New York City

,

August 9, 2018

The Offices of Hodgson Russ, 605 Third Avenue, Suite 2300, New York City, NY 10158

,

July 2, 2018

New York Solar Projects –The Municipal Perspective, Municipal Law Seminar

Millennium Hotel, 2040 Walden Avenue, Cheektowaga, NY 14225

,

May 17, 2018

Solar Projects – Decommissioning Bonds and Ag & Mkts Law Compliance, NYSEIA's Solar Policy Summit

Albany, New York

,

May 14, 2018

European Cleantech Internationalization Initiative Matchmaking Event

Urban Future Lab, New York, NY

,

May 7, 2018

Regulatory Policy Updates, REV Summit

Challenges & Success of Solar Adoption Panel, 2018 Advanced Energy Conference

New York, New York

,

March 27, 2018

Growing Your Business in the U.S. – What You Need to Know About U.S. Law

Corda Campus (Hasselt, Belgium)

,

March 20, 2018

Wells Fargo Learning Center, 150 E 42nd Street, New York, New York 10017

,

December 1, 2017

2017 Annual Environment Conference

The Gideon Putnam

,

November 16, 2017

Winery and Vineyard Law CLE: Zoning and Regulatory Issues

Buffalo, NY

,

June 22, 2017

Cheektowaga, New York

,

January 13, 2017

ESG Symposium: Investing with Impact

New York, NY

,

September 28, 2016

Buffalo, NY

,

June 1, 2016

Cheektowaga, NY

,

May 17, 2016

Lawmaking Through Litigation Panel, Northeast Oil and Gas Awards

Pittsburgh, PA

,

March 30, 2016

Microgrid Financing, Wall Street Green Summit

New York, NY

,

March 14, 2016

The Future Transformation of the Energy Grid, GridMarket Panel Discussion

New York, NY

,

September 29, 2015

Financing Renewables Today, Wall Street Green Summit

New York, NY

,

March 23, 2015

Moving Sustainable Energy Projects Forward in Uncertain Times, TBLI Conference

New York, NY

,

June 17, 2013

Outlook for the Renewable Energy Sector: Who is better poised for renewable growth in the coming years, the U.S. or Europe?, European American Chamber of Commerce New York Energy Forum

New York, NY

,

March 14, 2013

Agrion Panel: Financing Onshore Wind Projects 

New York, NY

,

March 13, 2013

New York, NY

,

February 19, 2013

Avoiding Minefields in "Green" Real Estate Leases and Contracts, 9th International Healthy Buildings 2009 Conference

Syracuse, NY

,

September 14, 2009
Professional Associations
New York State Bar Association
State and Local Government Section Executive Committee, Committee on Transportation
American Bar Association
Erie County Bar Association

New York Solar Energy Industries Association Policy Committee

Adjunct Professor, UB School of Law, Fall 2016, "Endangered Species Act" Seminar