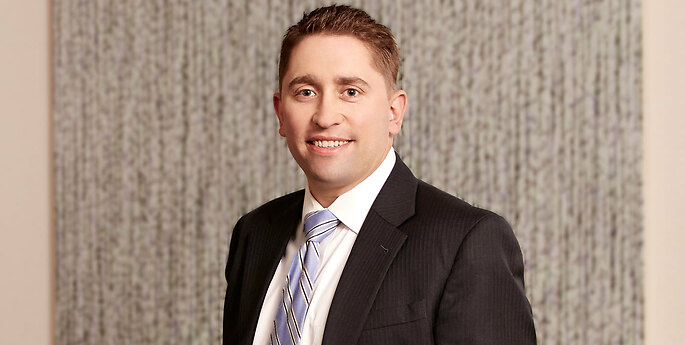 Joseph N. Endres
Partner, Sales & Use Tax Practice Leader, Abandoned Property Audits Practice Leader, Co-Leader Brownfield Redevelopment Practice
Practices & Industries
Education
University at Buffalo, B.A., Magna Cum Laude
University at Buffalo School of Law, J.D., Magna Cum Laude
Joe counsels clients on a wide range of state and local taxation issues and represents taxpayers in disputes with the New York State Department of Taxation and Finance as well as the New York City Department of Finance. As the Sales & Use Tax Practice Leader, Joe's practice focuses on sales and use tax issues, especially in the technology (software as a service, cloud computing, digital products, etc.), fine arts and construction industries. Joe is the primary author of our firm's sales tax blog, All About Sales Tax. Joe is a contributing editor (New York Chapter) of the American Bar Association's Sales and Use Tax Deskbook. Together with other attorneys in the State and Local Tax (SALT) Practice, Joe is a contributing author to our firm's handbook, What To Expect In a New York Sales and Use Tax Audit. Written in a question and answer format, this handbook discusses the issues that arise in these types of audits. Joe also counsels clients regarding personal income tax planning and residency issues. He co-authored, with Mark S. Klein, the 2019 Guidebook to New York Taxes, a reference source of information on this topic and he writes a column for Tax Notes State called "The Endres Assessment."
He also advises clients with respect to various federal and state tax incentive-based programs such as the federal renewable energy investment and production tax credits, New York State's Start-Up NY Program, the Excelsior Program, the former Empire Zone Program, the Brownfield Tax Credit Program and the Historical Building Rehabilitation Tax Credit Program.
As the Abandoned Property Audits Practice Leader, Joe counsels clients in this area of law and has represented large corporations in complex compliance matters such as multistate abandoned property audits and voluntary disclosures.
Honors
Listed, Best Lawyers in America (Tax Law) 2023
Listed, Buffalo Business First/Buffalo Law Journal's Legal Elite of Western New York, 2018 - 2020
Listed, Upstate New York Super Lawyers Rising Stars, 2013 - 2017
Phi Beta Kappa and Phi Alpha Theta
Former note and comment editor, Buffalo Law Review
University at Buffalo School of Law Faculty Award (for work on the Buffalo Affordable Housing Clinic)
Presentations & Events
605 Third Avenue, New York, New York

,

June 21 - August 2, 2023

Herkimer College, Herkimer, NY

,

April 25, 2023 - April 26, 2023

Palm Beach, Boca Raton, Miami, Sarasota, Naples, Florida

,

January 26, 2023 - February 24, 2023

Long Island Marriott

,

December 15, 2022

Westchester Manor, Hastings-on-Hudson, NY

,

December 13, 2022

Melville Marriott Long Island

,

December 1, 2022

Embassy Suites in Syracuse, New York

,

November 22, 2022

Crest Hollow Country Club

,

November 17 - November 18, 2022

Salvatore's Italian Gardens, Depew NY

,

November 10, 2022

Buffalo Marriott Niagara

,

November 4, 2022

Embassy Suites – Syracuse Destiny

,

November 2, 2022

Doubletree by Hilton Hotel Binghamton

,

October 26, 2022

NYC and Park Ridge, NJ

,

June 15 - July 20, 2022

Fulton Montgomery Community College, 2805 New York 67, Johnstown, NY 12095

,

April 12, 2022

Bar Association of Erie County Headquarters

,

April 7, 2022

Manalapan/Palm Beach, Boca Raton, Sarasota and Naples, Florida

,

February and March 2022

Long Island Marriott, Uniondale, NY

,

December 2, 2021

Marriott Melville Long Island

,

August 25, 2021

October 21 & 28 and November 4 & 18

Wednesdays, May 6 - June 17

Boca Raton, Fort Lauderdale, Naples, Manalapan, Miami, Sarasota, Florida

,

January and February 2020

West Orange, NJ

,

January 16, 2020

New York, NY

,

January 7, 2020

Saddle Brook, NJ

,

December 18, 2019

Hastings-on-Hudson, NY

,

December 11, 2019

Newburgh, NY

,

December 9, 2019

Uniondale, NY

,

December 6, 2019

Uniondale, NY

,

December 5, 2019

New York, NY

,

December 3, 2019

East Hanover, NJ

,

November 22, 2019

Woodbury, NY

,

November 21, 2019

Foundation for Accounting Education Learning Center, New York, NY

,

November 15, 2019

Hauppauge, NY

,

November 9, 2019

Rye Brook, NY

,

November 4, 2019

Binghamton, NY

,

October 24, 2019

Chicago, IL

,

September 5, 2019

New York, New York

,

August 20, 2019

Understanding New York State Tax Issues of 2019

The Harvard Club 35 W. 44th Street, New York, NY

,

June 12 - August 7, 2019

The Desmond Hotel Albany

,

May 29, 2019

Boca Raton, Fort Lauderdale, Naples, Manalapan, Sarasota, Florida

,

January and February 2019

Harvard Club of NYC

,

February 12, 2019

East Brunswick, New Jersey

,

January 24, 2019

New York, New York

,

January 23, 2019

ACE Seminar

,

January 9, 2019

Mayfair Farms, 481 Eagle Rock Ave., West Orange, NJ 07052

,

December 13, 2018

New Yorker Hotel, 34th Street & 8th Avenue, New York, NY 10001

,

December 12, 2018

Powelton Club, 29-63 Balmville Rd., Newburgh, NY 12550

,

December 6, 2018

Saddle Brook Marriott, 138 New Pehle Ave., Saddle Brook, NJ 07663

,

December 5, 2018

Hilton Garden Inn, 235 Hoosick Street, Troy, NY 12180

,

December 4, 2018

Uniondale, New York

,

November 29, 2018

Syracuse, New York

,

November 28, 2018

East Hanover, New Jersey

,

November 16, 2018

Woodbury, New York

,

November 14-15

Hauppauge, New York

,

November 10, 2018

Rye Brook, New York

,

November 2, 2018

Binghamton, New York

,

October 25, 2018

New York, New York

,

October 18, 2018

Brooklyn, New York

,

October 18, 2018

Staten Island, New York

,

October 11, 2018

Mahopac, New York

,

September 24, 2018

Industrial Counsel of Cushman & Wakefield Pyramid Brokerage Co.- Brownfield Tax Credits

Syracuse, New York

,

August 15, 2018

Understanding New York State Tax Issues of 2018

The Harvard Club 35 W. 44th Street, New York, NY

,

June 13 to August 1, 2018

Thomson Reuters- 2018 TCJA Virtual Conference

18th Annual New York State Society of CPAs Westchester Estate, Tax and Financial Planning Conference

CPA Academy Webinar, Sales & Use Tax for Digital Products

Strafford Publishers Webinar, NY Sales & Use Tax

Avalara Webinar, Nexus

Avalara Webinar, Sales & Use Tax for Digital Products and Services

CPA Academy, Nexus Issues for Business

Palm Beach, Boca Raton and Naples, Florida

,

January, February & March 2018

Avalara, Abandoned Property

CPA Club or Bergen County, Abandoned Property

Saddle Brook, New Jersey

,

January 18, 2018

CPA Club of New Jersey, NY Tax Update

West Orange, New Jersey

,

January 17, 2018

Hodgson Russ, 140 Pearl St, Buffalo, NY 14202

,

January 16, 2018

CPA Academy, Changing Your Residency

Accountants' Continuing Education Presentation

New York, New York

,

January 4, 2018

NY Tax Update

Binghamton

,

October 19, 2017

Understanding New York State Tax Issues of 2017

The Harvard Club 35 W. 44th Street New York, NY

,

June 7 to August 2, 2017

Multistate Abandoned Property Laws

Changing Your Residency

Multistate Abandoned Property Laws

Changing Your Residency

Changing Your Residency

Multistate Abandoned Property Laws

Multistate Abandoned Property Laws

Changing Your Residency

Multistate Overview of Abandoned Property Laws Across the US

Changing Your Residency

NY Tax Update

Saddlebrook, NJ

,

January 26, 2017

NY Tax Update

Mayfair Farms, West Orange, NJ

,

January 25, 2017

Changing Your Residency

Sales Tax

Changing Your Residency

NY Tax Update

NY Tax Update

Syracuse

,

December 6, 2016

NY Tax Update

Uniondale, NY

,

December 3, 2016

NY Tax Update

Rye Brook, NY

,

December 2, 2016

NJCPA, Essex Chapter Annual Tax Seminar

Hanover Manor, 16 Eagle Rock Ave, East Hanover, NJ 07936

,

November 18, 2016

NY Tax Issues for Ultra High Net Worth Individuals

White Plains, NNY

,

November 16, 2016

Changing Your Residency

New York, NY

,

October 26, 2016

NY Tax Update

Binghamton, NY

,

October 20, 2016

Changing Your Residency

Sales Tax Audit & Appeals

Changing Your Residency

New Windsor, NY

,

August 31, 2016

New York, NY

,

August 30, 2016

New York, NY

,

August 24, 2016

New York, NY

,

August 17, 2016

Multistate Overview of Abandoned Property Laws Across the US

Changing Your Residency

Multistate Abandoned Property Laws

Changing Your Residency

Summer Seminar - Multistate Residency Topics

Multistate Abandoned Property Laws

Changing Your Residency

Sales Tax for Asset Purchases

Sales & Use Tax for Digital Products

How Companies Get Picked for an Audit

Changing Your Residency

Multi-State Unclaimed Property

Boca Raton, Naples, & Palm Beach Florida

,

January & February 2016

Sales & Use Tax

NY Tax Update

Saddle Brook Marriott

,

January 7, 2016

New York, NY

,

December 7, 2015

NY Tax Update

Uniondale

,

December 5, 2015

NY Tax Update

NY Sales Tax & Abandoned Property Update

NY Tax Update

Hanover, NJ

,

November 20, 2015

NY Tax Update

Syracuse

,

November 17, 2015

NY Tax Update

New York City

,

November 12, 2015

NY Tax Update

Melville

,

October 24, 2015

NY Tax Update

Binghamton

,

October 22, 2015

FAE Business & Industry Conference - NY Sales Tax & Abandoned Property Law

The Harvard Club, 35 W. 44th Street, New York, NY

,

Summer 2015

NYSSCPA FAE Webcast - Doing Business on the Web: Multistate Implications

NYSSCPA FAE Webcast - Doing Business on the Web: Multistate Implications

Changing Your Residency

Multi-state Overview of Abandoned Property Laws Across the US

CPA Club: New York Tax Update

New Jersey

,

January 14, 2015

Foundation for Accounting Education Seminar: Restaurant-Hospitality Sales Tax 

New York, NY

,

December 16, 2014

New York State Society of CPAs Nassau Chapter Seminar: New York Tax Update

New York State Society of CPAs Rockland Chapter Seminar: New York Tax Update

Strafford Webinar: Sales Tax on Cloud Computing and Digital Products

New York State Society of CPAs Syracuse Chapter Seminar: New York Tax Update

Syracuse, NY

,

November 18, 2014

New York State Society of CPAs Mid-Hudson Chapter Seminar: NY Tax Update 

Avalara Webinar: Sales Tax Nuts and Bolts

New York Tax Update 

New York State Society of CPAs Binghamton Chapter Seminar: NY Tax Update 

Foundation for Accounting Education Webinar: How to Handle an Audit

New York, NY

,

October 21, 2014

CCH Webinar: Abandoned Property

Avalara Webinar: Sales and Use Tax for Digital Products and Services

Avalara Webinar: Sales Tax Nuts and Bolts

Connecticut Society of CPAs Conference: New York State Residency

Hartford, CT

,

August 22, 2014

Avalara Webinar: Sales Tax Nuts and Bolts

Energy, Money and the Law Conference: Brownfield Presentation 

Foundation for Accounting Education Webinar: How to Handle a Sales Tax Audit 

CLE Seminar: New York's Abandoned Property Law

Buffalo, NY

,

June 3, 2014

Avalara Webinar: Sales and Use Tax for Digital Products

NYSSIA Nassau/Suffolk Chapter Seminar: NYS Residency 

New York Society of Independent Accountants Nassau/Suffolk Chapter: New York State Residency Issues

Strafford Webinar on Multistate Withholding

Strafford Webinar: Non-Resident and Mobile Workers - State Tax Traps for Employers

Foundation for Accounting Education Webinar: NYS Residency Issues 

New York, NY

,

January 29, 2014

New York State Society of CPAs Foundation for Accounting Education Webcast: New York State Residency

New York, NY

,

January 2014

Strafford Webinar: Taxation of Digital Products

New York State Society of CPAs: New York Update

Staten Island, NY

,

November 15, 2013

Health Care Institutions: Abandoned Property

Buffalo, NY

,

November 14, 2013

New York State Society of CPAs Mid-Hudson Chapter: New York Update

Newburgh, NY

,

November 8, 2013

Amherst, NY

,

November 7, 2013

New York State Society of CPAs Nassau Chapter: New York Sales Tax

Long Island, NY

,

October 26, 2013

Bonadio Group: New York Update

Rochester, NY

,

October 25, 2013

New York State Society of CPAs: New York Update

Binghamton, NY

,

October 24, 2013

Bar Association of Erie County Commercial & Bankruptcy Law Committee Meeting: Bulk Sales Transactions

Buffalo, NY

,

October 4, 2013

Strafford Webinar: Withholding Tax Issues

Financial Planning Association of Western New York: Tax Residency

Buffalo, NY

,

February 20, 2013

Buffalo, NY

,

November 2, 2012

Buffalo, NY

,

July 19, 2011
Professional Associations
New York State Bar Association
Bar Association of Erie County